MOLINE, Ill. — October is known to be quite the ride when it comes to temperatures in the Quad Cities. Seen as one of the transition months, it can bring everything from summer-like heat to winter-like cold and of course, everything in between. One particular phrase, now retired, often comes to mind this time of year, "Indian Summer."
Has the Quad Cities experienced "Indian Summer" so far this fall?
Yes! Before we dive into the data, let's get caught up on some new naming for this well-known fall phenomenon. As of 2020, the American Meteorological Society advises professional meteorologists, and the public in general, to no longer use the term "Indian Summer", saying in a statement, "The use of this term is discouraged. It is considered a relic of the past and disrespectful of Native American people." Instead, the term "Second Summer" is now used when referring to this particular part of the autumn season.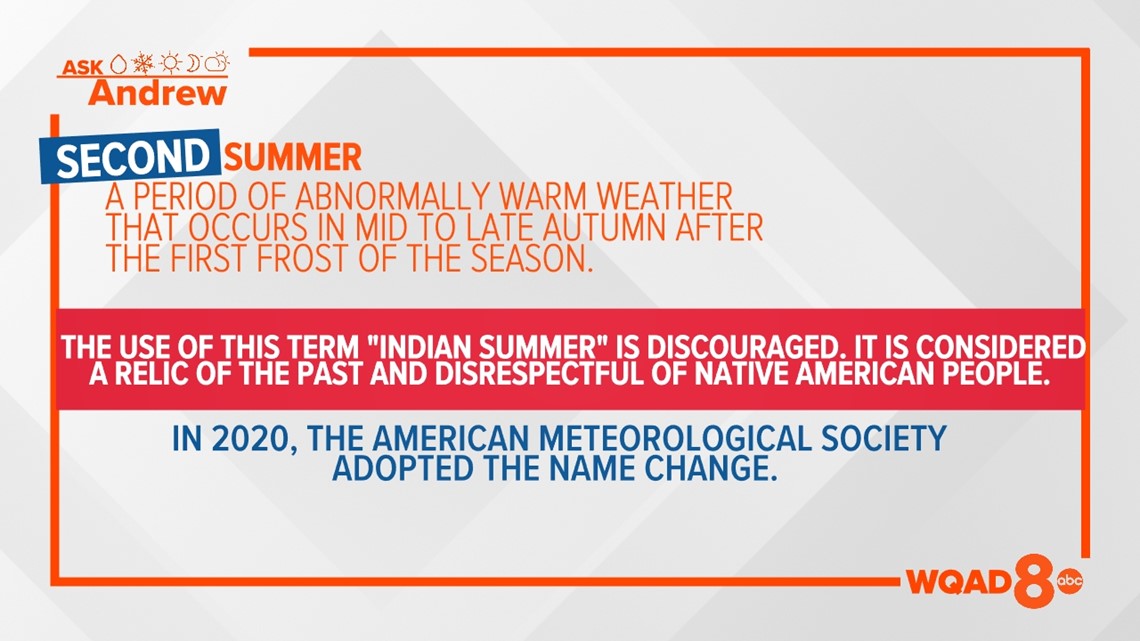 The definition of "second summer" states, "A period of abnormally warm weather that occurs in mid to late autumn after the first frost of the season."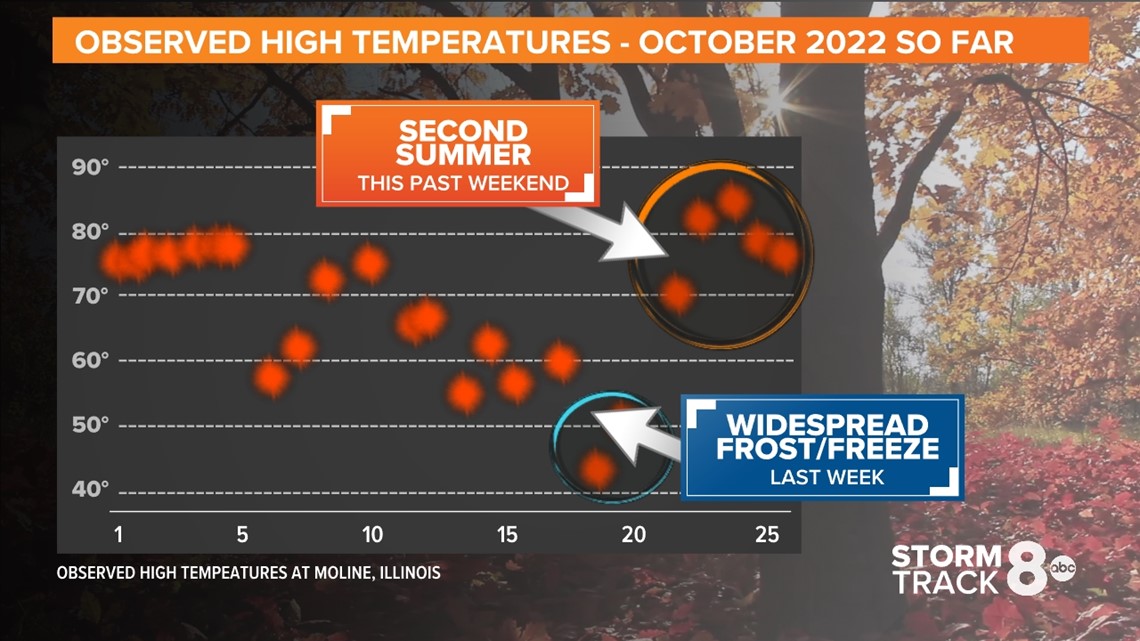 By definition, the really warm temperatures we experienced this past weekend, October 22-23, do qualify as a "second summer." The reason? A few nights before, temperatures dropped well below the freezing mark giving us a widespread, killing frost that officially brought the growing season to an end.
Second summer seasons in the Quad Cities are extremely common and their date can vary from September through November. Remember, the fall season, meteorologically speaking, officially begins on September 1 and ends on November 30 each year.
Watch more news, weather and sports on News 8's YouTube channel