MOLINE, Ill. — Road salt is our first defense when winter weather strikes. While it's effective most of the time, especially when temperatures are relatively close to freezing, it is also presenting a problem for many communities in terms of impacts on creeks, streams, and rivers.
That's our question for today's Ask Andrew segment.
Does road salt end up in streams, lakes and rivers? What is the impact?
Increasing salinity, or salty rivers, is now the topic of a study done by the U.S. National Science Foundation. What was interesting, though, was that the study found more than just road salt as being the reason why some waterways are becoming saltier.
The study found that it wasn't just the road salt itself, but also the breaking down of the road pavement combined with crop fertilizers that are causing salt pollution across parts of the United States. This presents a problem for several different types of wildlife, including fish, plant life, and even our drinking water.
The most common item used to treat roads is Sodium Chloride (NaCl) or rock salt. The reason? It's effective and also cheap, most of the time.
If you own a vehicle, you are well aware of how corrosive it can be. Its impacts add up to approximately $5 billion dollars in annual repairs to cars, trucks, roads, and bridges throughout the U.S.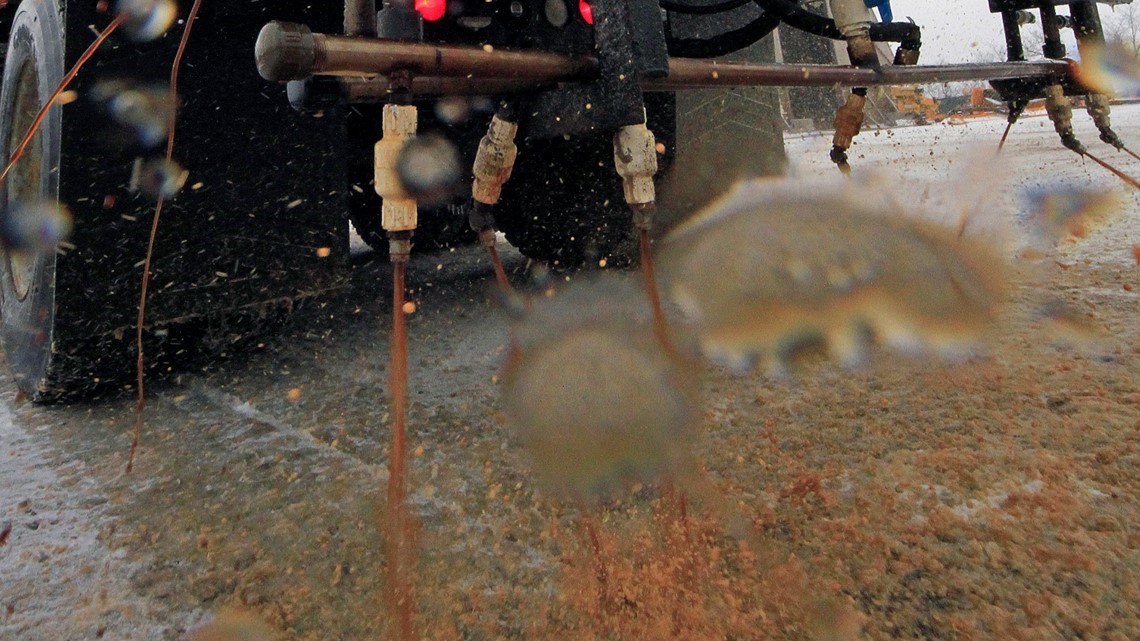 Some communities have already recognized this and have been using alternatives, like a mixture of salt and sand, or beet juice, which is much more biodegradable.
In summary, yes, road salt is certainly going to have a big impact on area waterways and could even have an impact on your drinking water, especially if it is measured in a higher concentration.
Have a question that you would like me to answer for an upcoming Ask Andrew segment? Submit it, here.