MOLINE, Ill. — The weather is finally feeling more like fall as temperatures cool off and the amount of daylight continues to wane. In a previous Ask Andrew segment, I detailed how the weather pattern would likely impact the intensity of fall color this year. Now, we'll examine the expected timing of the peak fall colors not only here in the Quad Cities, but throughout the entire region.
We know that weather conditions vary from year to year. With this in mind, it's best to start with the average fall color peak date and then do a little fine-tuning based on the conditions we are seeing right now.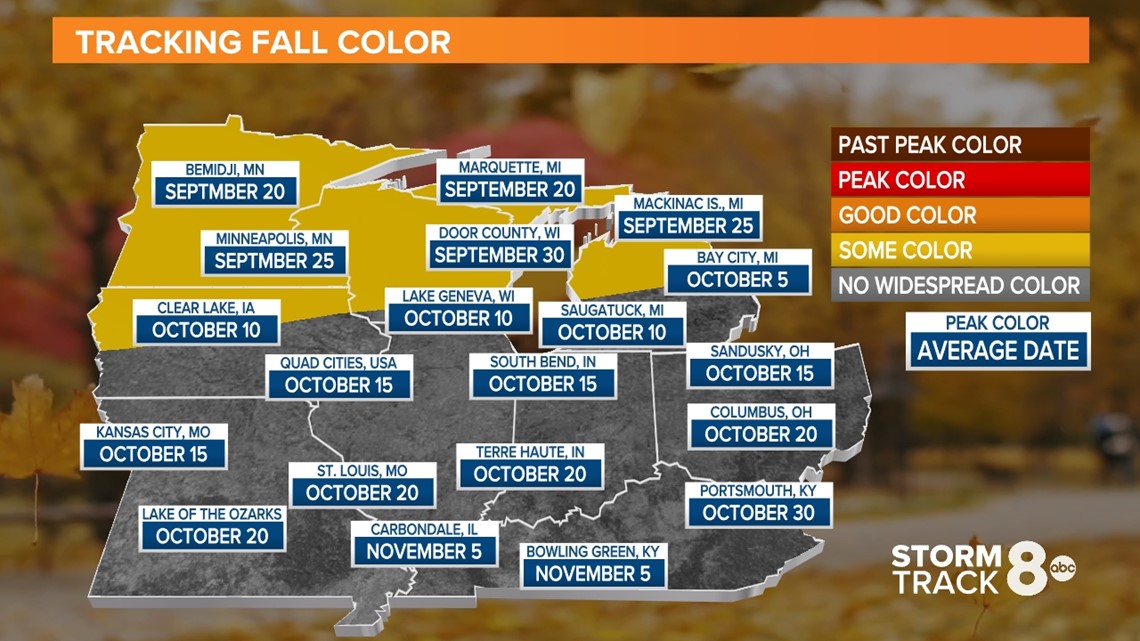 The latest fall color guide map shows some color appearing across much of Minnesota and Wisconsin, with portions of northern Iowa seeing a little color as of the last week of September. However, judging by the average date, things are a little behind for the year compared to the average. This is likely due in part to the above-normal temperature pattern that the region has experienced throughout much of September so far.
Remember, it was just days ago we logged record high temperatures well into the 90s here in the Quad Cities, and to get that to coax that vibrant color out of the leaves, we need several bright, but cool days along with crisp nights. Those are two things we haven't seen a whole lot of lately.
That will be changing though, especially this week as we limit daytime high temperatures to the middle 60s and see several nights with low temperatures in the upper 30s and lower 40s. This will likely accelerate the appearance of color heading into the first week of October. Personally, I still believe that the middle part of October will be our peak date here in the Quad Cities, plus a week at most. Areas to the north will likely be as much as two weeks behind schedule compared to the average peak date, so, keep that in mind.
Where to take in the views
My personal favorite continues to be along the Hennepin Canal, which runs through parts of Rock Island, Henry, Bureau, and Whiteside Counties. This attractive stretch of waterway offers scenic views with a large dose of serenity. It's become a hot spot for many folks, especially near Geneseo where Cruise the Canal Tours are currently scheduled for October.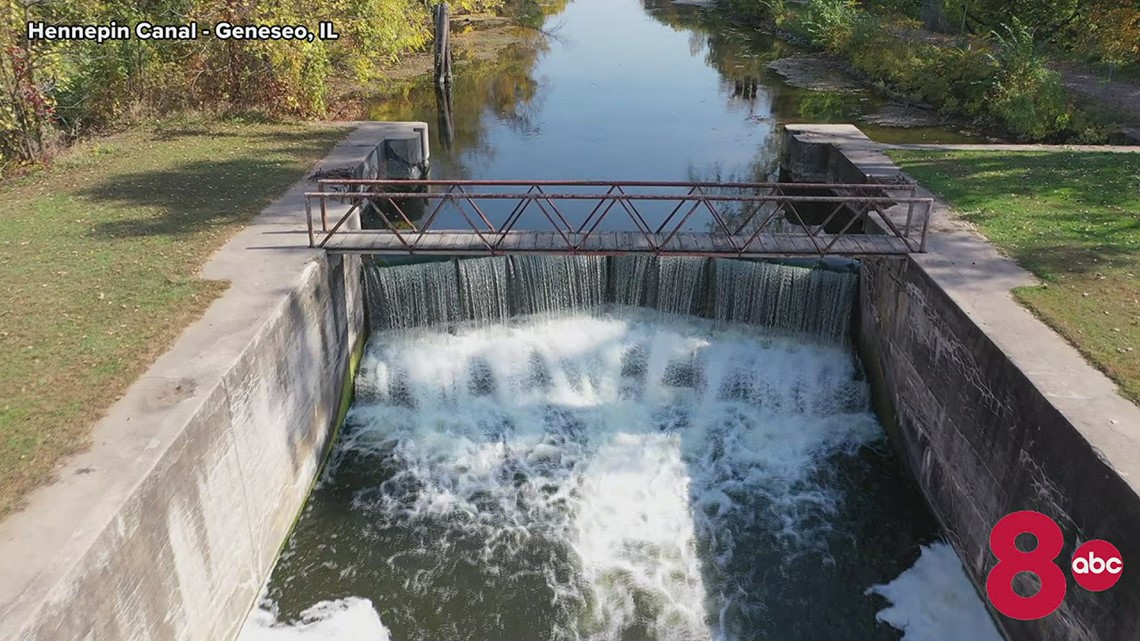 Other places to consider include:
Wildcat Den State Park: Located at 1884 Wildcat Den Road in Muscatine, this park's trails, according to the Iowa Department of Natural Resources, offer views of sandstone bluffs and natural formations like "Steamboat Rock" and "Devil's Punch Bowl" that are best observed surrounded by the fall colors.
Augustana Slough: Located on the Augustana College campus in Rock Island, the Slough is a swampy home for ducks and turtles, but it also gives great views of the fall foliage to those who don't live among the marsh.
Black Hawk State Historic Site: A 208-acre state park located in southwest Rock Island, Illinois, with six miles of marked hiking trails. Trails along the Rock River offer close-up views of tree-lined cliffs.
Devils Glen Park: Located at 1101 Devils Glen Road in Bettendorf, this park provides serene views of the changing oak trees along Duck Creek.
Have a question you would like me to answer for an upcoming Ask Andrew segment? Submit it, here.