MOLINE, Ill. — Poor air quality is something that all of us notice, especially if we already have a preexisting condition.
That brings us to this week's question. An avid viewer noticed on the MSN homepage on Nov. 23, that the Quad Cities was the only location in the Midwest that had the worst air quality.
Could this be true? Is it really this localized? Let's dig in.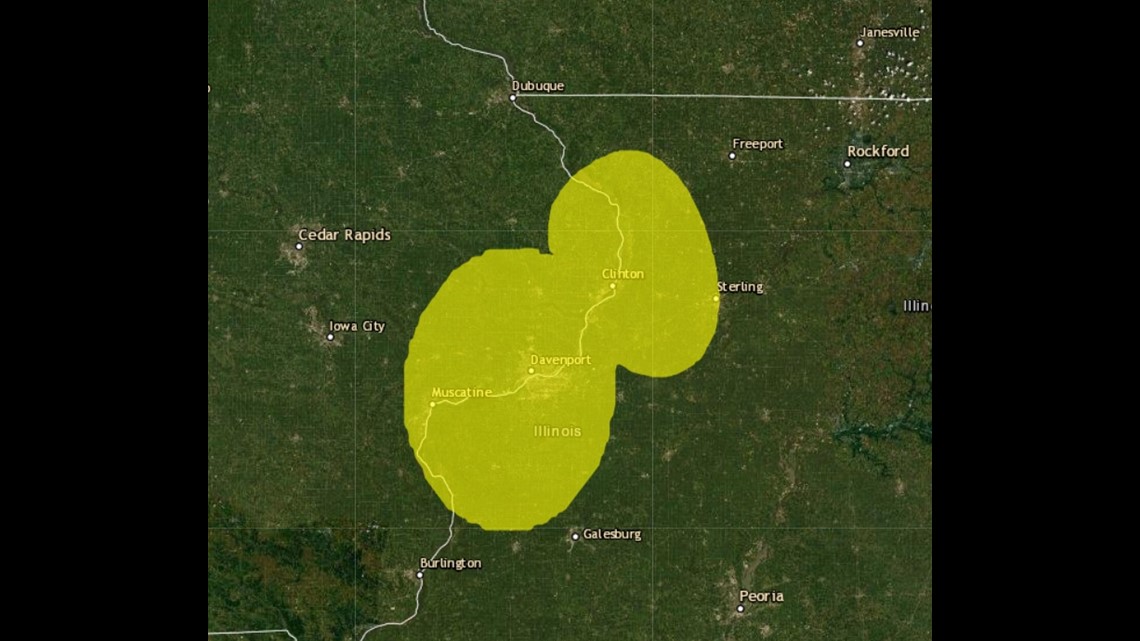 Above is a screen capture from airnow.gov on Nov. 23. This map shows which regions have the worst air quality. Notice the Quad Cities and areas to the north along the Mississippi River are highlighted in yellow, indicating poor air quality. Yet, more populous areas like Chicago, Milwaukee, etc. are not highlighted at all.
Is this map correct? Is our air really more "dirty" when compared to the bigger cities on this day? The answer is, yes. Here's why.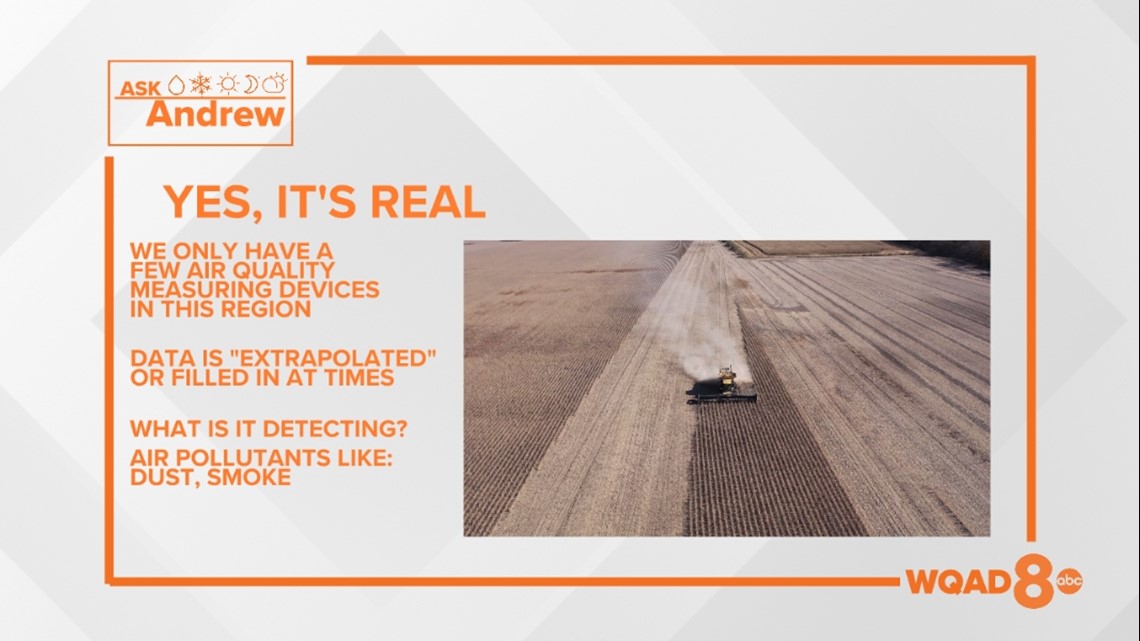 There are a limited number of air quality sensors here in the Quad Cities, about five in total. They are located in Buffalo, Davenport, Clinton and Muscatine, Iowa. In Illinois, there is one located in Rock Island. These sensors are constantly measuring different sized particles in the air, from dust, to smoke, to pollution.
With this in mind, all it takes is the right set of conditions to be present on a given day, which is exactly what we saw on Nov. 23. On this particular day, we continued to be in the midst of an unusually dry November. That combined with gusty winds and harvest/field activity likely led to poor air quality. Remember, these sensors can even pick up dust that gets kicked up in our farm fields.
Another possible scenario? Leaf/grassland burning. All of that smoke lofted into the lower level of the atmosphere can travel great distances and even linger causing poor air quality.