MOLINE, Ill. — Former Hurricane Hilary, now a post-tropical depression spinning over Nevada, is making history as it joins a very small list of tropical storm systems that have impacted California within the last century and more! Hilary came with a few firsts, including the first Tropical Storm Watch and later Warning issued for southern California by the National Hurricane Center.
When was the last time California experienced a landfilling hurricane or tropical storm?
You have to go all the way back to September 1939. That's when the Long Beach tropical storm made landfall near San Pedro, California on September 25 with winds up to 75 mph. The storm caused $2 million in damage and killed 93 people.
In terms of a hurricane, back even further to the late 1800s!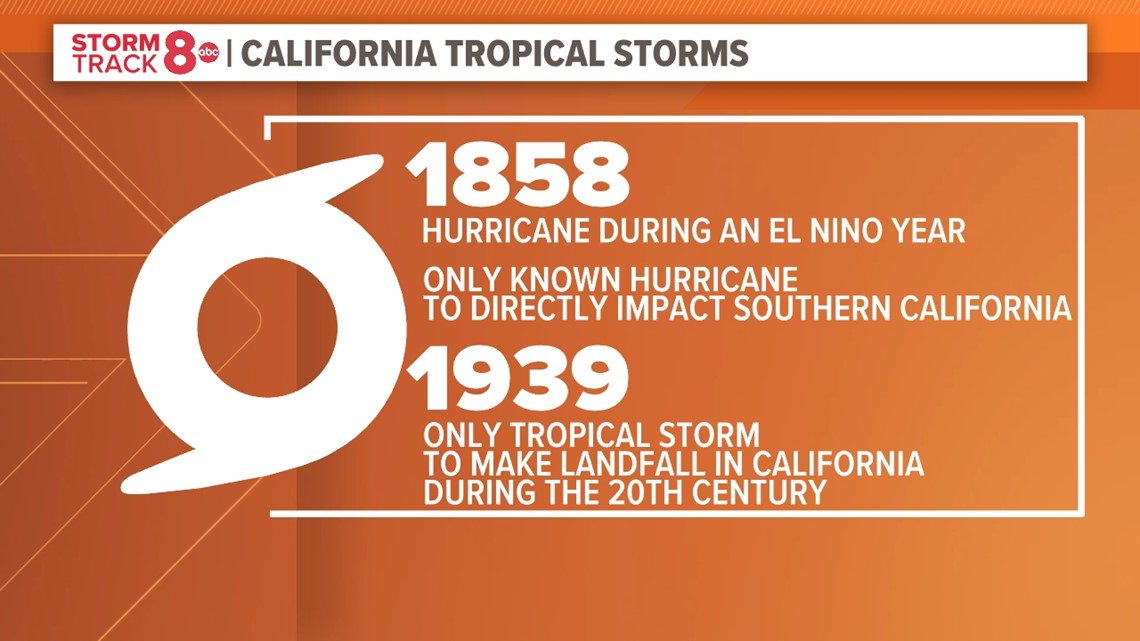 September of 1858 brought an unnamed storm with 80 mph winds to southern California. While it didn't technically make landfall, it did approach Santa Catalina Island in the Channel Islands before dissipating.
Beyond these three systems in particular, there have been dozens of former hurricane and tropical storm remnants that have impacted California with heavy rain and gusty winds. The ones listed above, though, are stronger and more impactful.
September is by far the most active month when it comes to East Pacific tropical storms and hurricanes making landfall. In an El Niño year, like the one we are in now, that probability is even higher. 1858 was an El Niño year.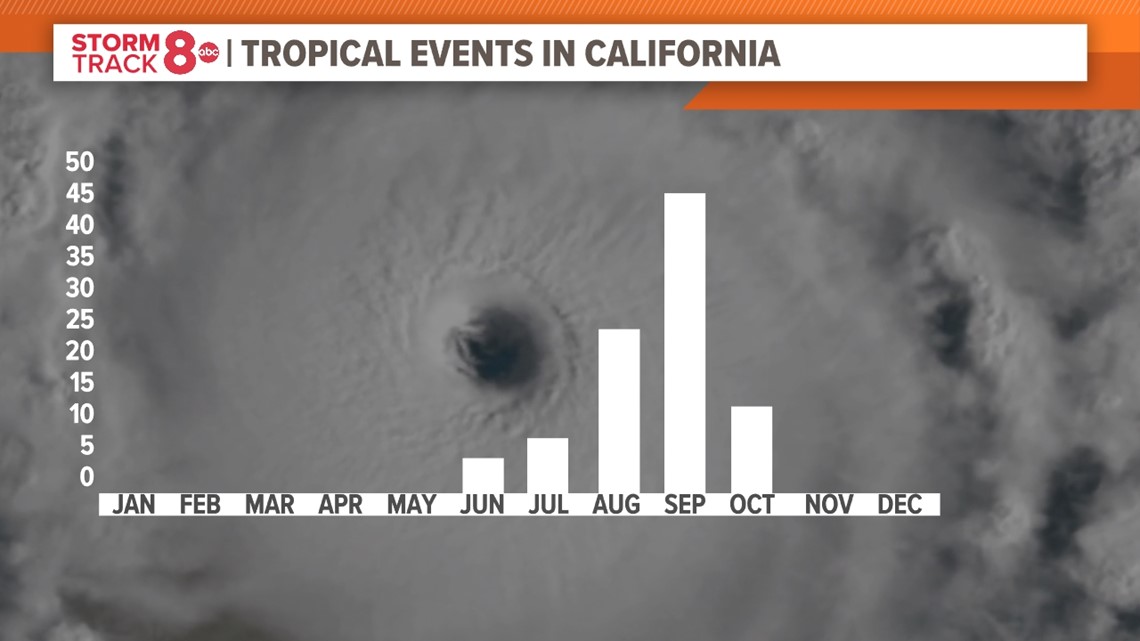 Another interesting note is how the trend of tropical events impacting California has increased since the 1960s. On average, 7 per decade are observed. Note that this covers everything, including impacts from storms that have dissipated before arriving in the state.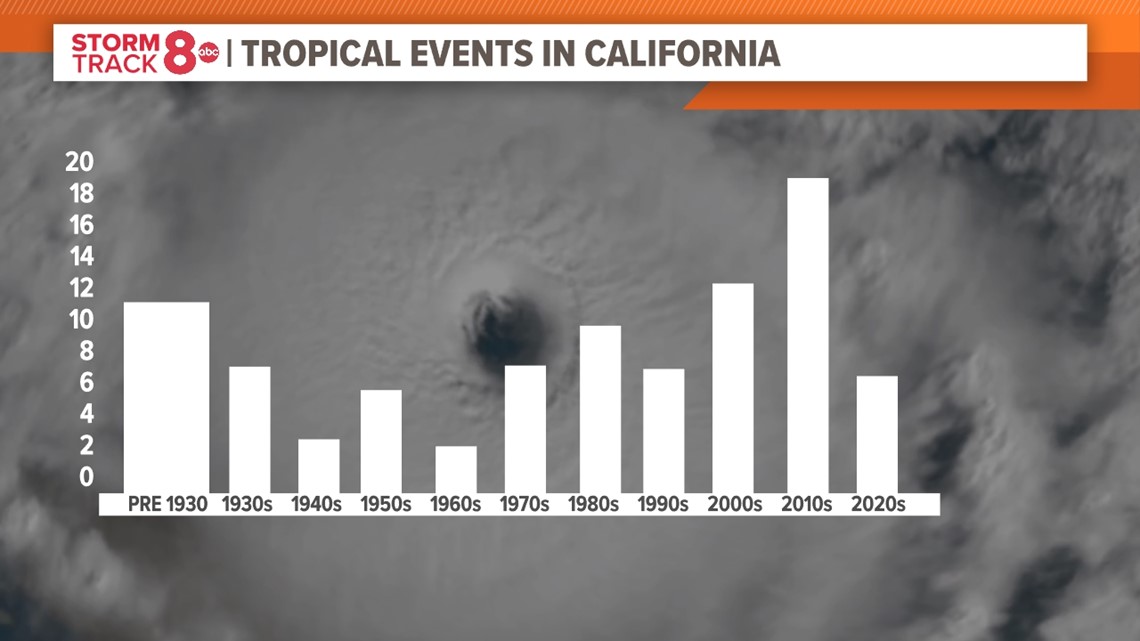 What to watch for next
This storm system is going to bring enormous amounts of rain to areas that typically don't receive much throughout the entire year. This will likely have a significant impact on water reservoirs throughout the region which have been suffering from long-term drought in the last several years. This is a question that I'll cover in a future Ask Andrew segment.
Have a question that you would like me to answer for an upcoming Ask Andrew segment? Submit it, here.
Watch more news, weather and sports on News 8's YouTube channel