MOLINE, Ill — Meteorological Fall has arrived in the Quad Cities and already we are starting to see some signs that cooler days and crisp nights lie ahead. You've also likely noticed that a few select trees are already sporting some hint of fall color. Is this a sign of what's to come in the weeks ahead? Let's dig in!
Drought conditions continue to expand all throughout not just the Quad Cities, but also the Midwest, too! In fact, roughly only 15% of the entire Midwest is NOT in some sort of drought condition. Meaningful rains continue to remain absent, or come and go in larger intervals with several dry days in between.
How drought impacts fall color
Weather, past and present plays a huge role when it comes to how vibrant and widespread the fall color will be. Ideally, we would like to see a warm, wet spring season followed by your typical summertime heat and occasional rounds of rain. Finally, for the fall, we need several sunny, warm days and cool, crisp fall nights. While we have satisfied the temperature components of this list, the moisture part continues to lag behind significantly.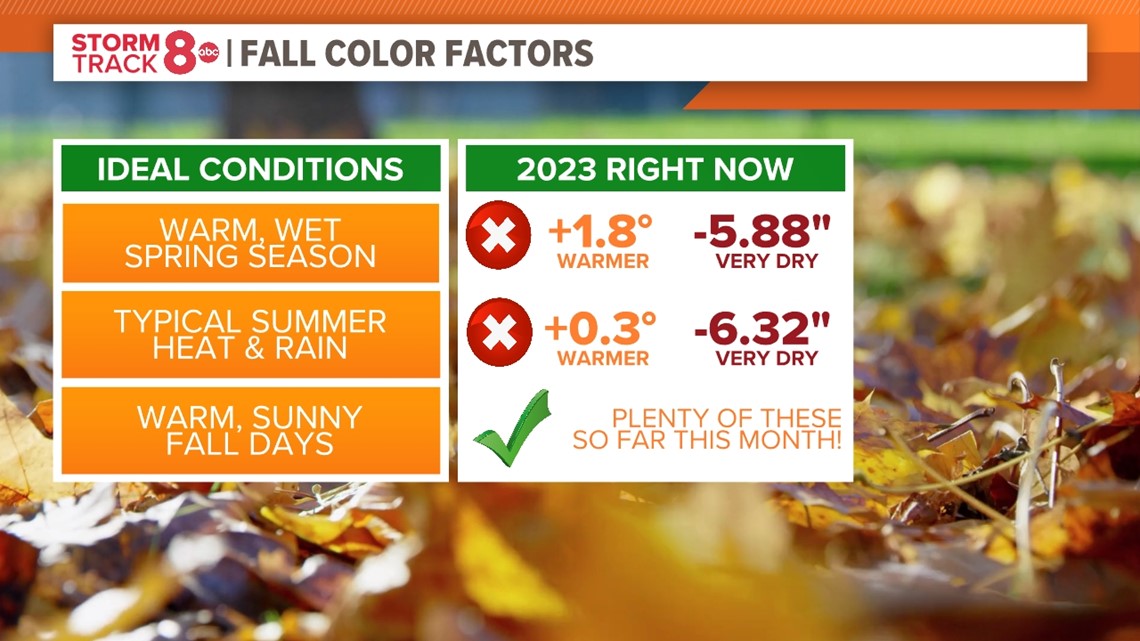 Both the spring and the summer seasons saw shortfalls in rainfall, but not in warmth. What's worse is the yearly rainfall deficit continues to grow at a rapid pace, now surpassing 10" here in the Quad Cities year to date. Trees have now become stressed, especially in northeast Iowa and parts of Wisconsin where extreme drought is expanding. High stress is also found throughout the rest of the state of Iowa, much of northern Illinois, and nearly all of Wisconsin, popular leaf-peeping destinations in the fall.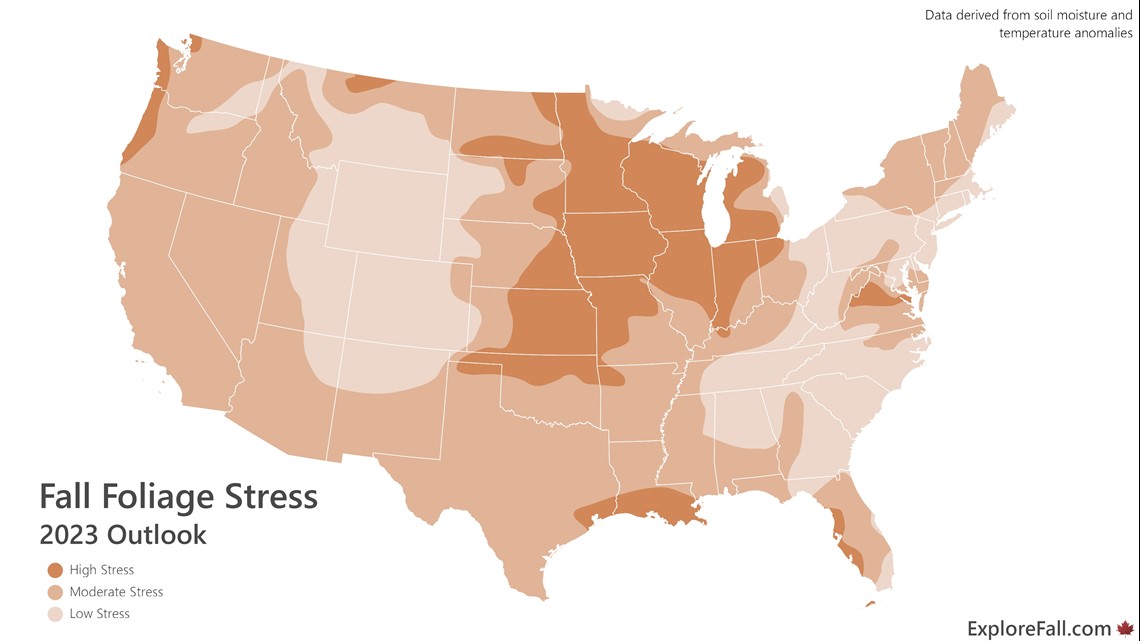 With this added stress to trees comes unusual behavior when it comes to fall color production. Typically, you'll see a few-week delay in the colors, or, just simply really dull color overall. There is also a higher risk of trees losing their leaves earlier, especially if a strong wind event can move through.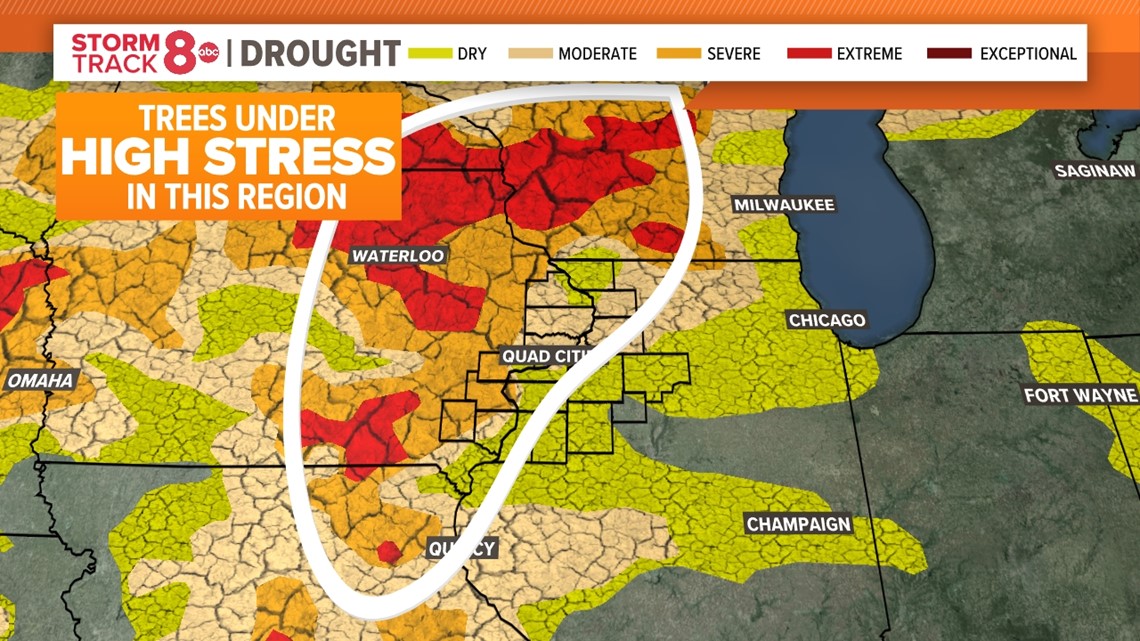 The more stress on the trees, the less color it is likely to produce according to folks at explorefall.com. An early leaf drop is also becoming increasingly likely at some point this month, especially on a colder night. During this process, most trees will limit the delivery of nutrients to their leaves in order to conserve water, leading the leaves to wither more rapidly and earlier than normal. Our typical peak here in the Quad Cities is around the second week of October.
The Long-Range Forecast
The Climate Prediction Center, which creates long-range forecasts for the National Weather Service, is expecting an equal chance of both above and below-normal rainfall through November. However, given the recent weather pattern and also some likely influences from increased tropical activity in the Atlantic Ocean, we will likely continue to see below-normal rainfall through September into October.
Have a question you would like me to answer for an upcoming Ask Andrew segment? Submit it, here.