MOLINE, Ill. — Fall is just around the corner. Apple orchards are preparing to open, and pumpkins are growing in area fields. Soon - if it isn't already - your favorite pumpkin-spice drink will be available at the drive-thru.
Now is the time when we need to pay attention to the weather pattern, as it will provide several clues as to how vibrant the fall color display will be this year.
Living in the Midwest, there are many variables we track in the late summer months that can have a huge impact on the amount of fall color, from temperature to large-scale wind-producing storm systems such as derechos.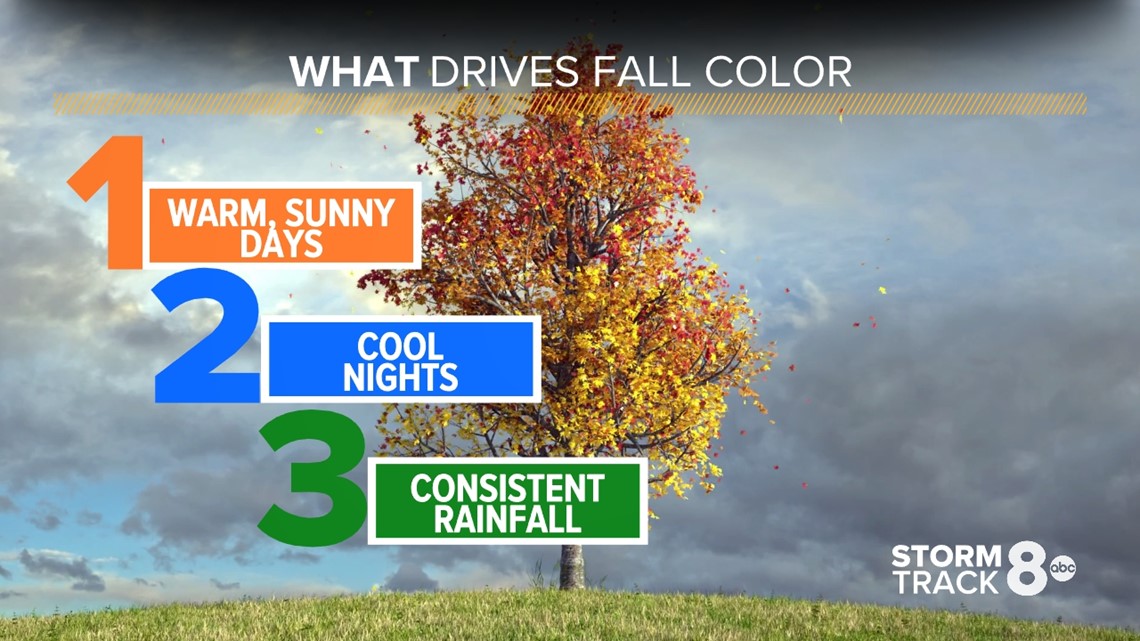 There are three factors that can produce vibrant fall colors:
1. Several warm, sunny days.
2. Plenty of cool nights.
3. Consistent rainfall.
Our weather pattern as of late has been fairly consistent with needs one and two. It's number three, the consistent rainfall, that may be an issue as we go into September and October.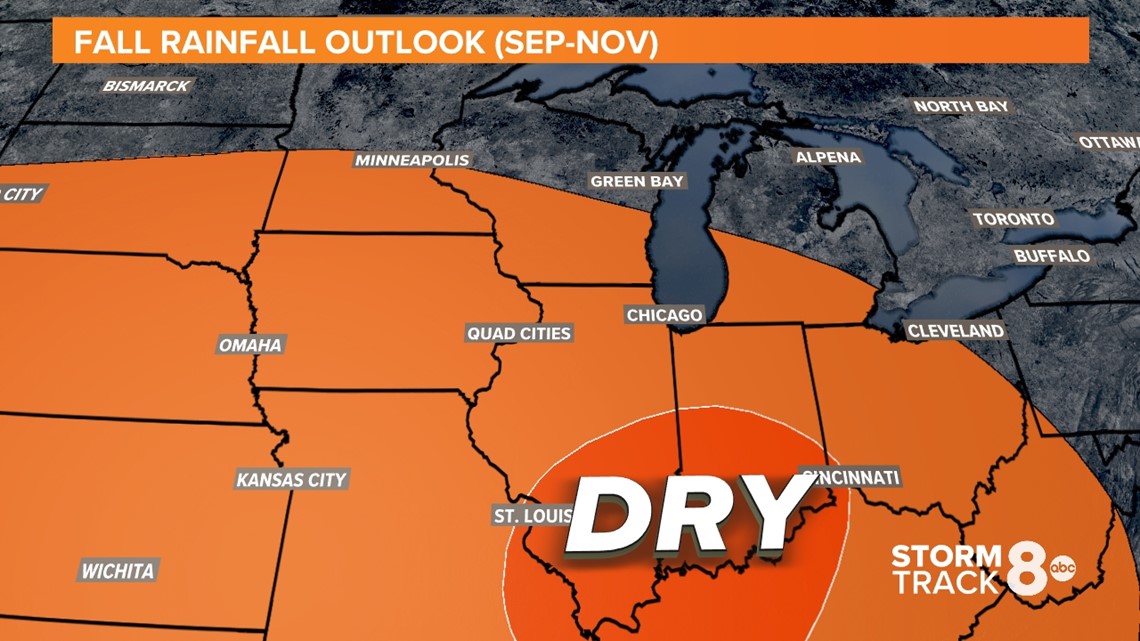 The Climate Prediction Center, which is the government agency responsible for creating long-range forecasts, is calling for below-average rainfall this September through November. While that might be concerning, it isn't all bad news. Farmers will appreciate the dryer weather towards the end of September as they gear up for harvest. Also, the probability of extremely below-average rainfall looks quite low at this time.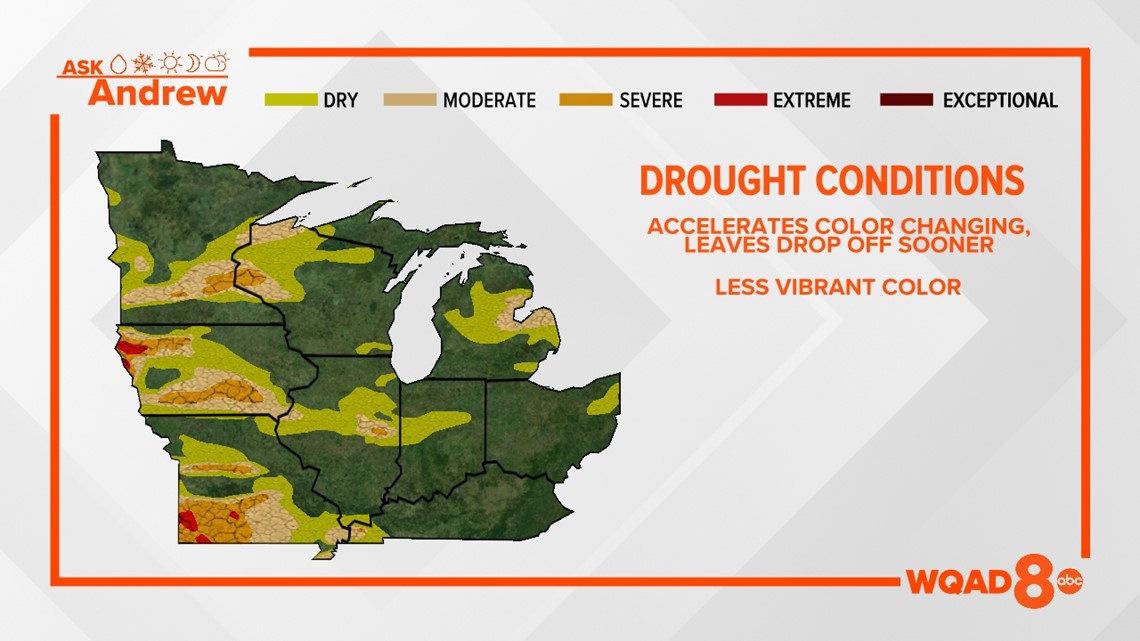 Drought will play a much bigger role in the fall color this year, especially for areas west of the Quad Cities. Drought conditions will stress trees and cause the fall color to either accelerate or be significantly delayed depending on the species of tree. Leaves can also fall off much sooner, limiting the amount of color displayed.
As of Aug. 24, I'd say we are in a really good position to see some spectacular color this upcoming fall season, especially if we can keep any big wind storms at bay through at least the end of October. The peak fall colors typically arrive in the Quad Cities around the week of Oct. 28.
Have a question you would like me to answer for an upcoming Ask Andrew segment? Submit it, here.