"The ocean temperatures are not warm enough this early to actually produce a hurricane in most cases," said AccuWeather Founder and CEO Dr. Joel N. Myers. "Conditions conducive to a hurricane developing would have to line up just perfectly, but it can happen."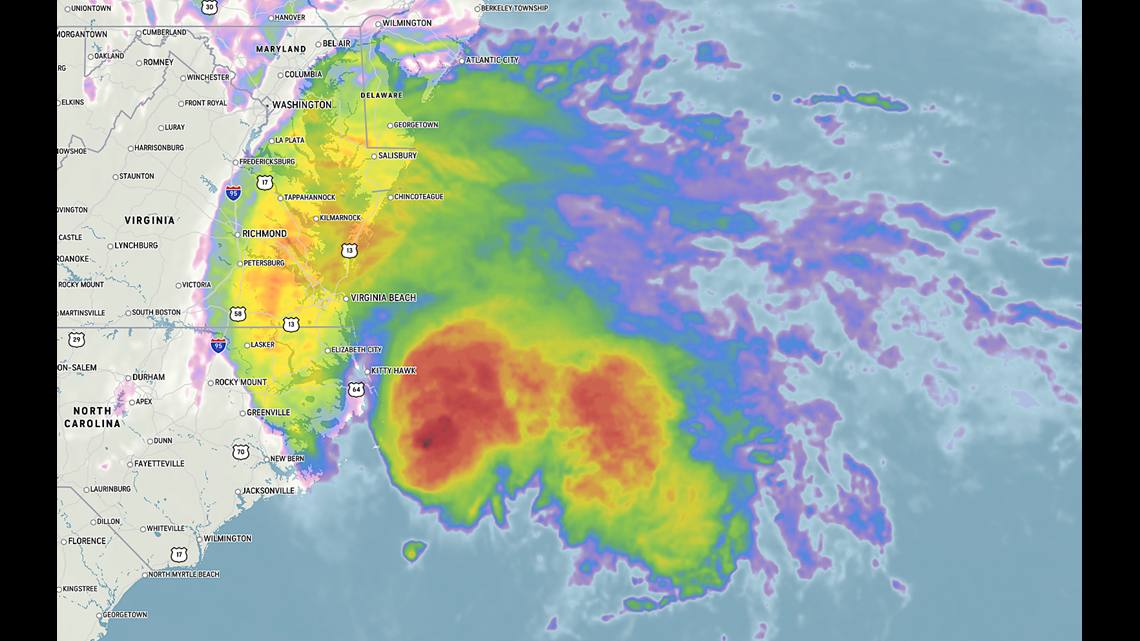 The arrival of Arthur does, however, extend a streak of relatively early developing named tropical or subtropical storms, even if they don't hit the U.S. mainland. This is now the sixth straight year that a named storm has developed before the official start of the hurricane season, which runs from June 1 through Nov. 30.
"The increase in preseason storms is related to the warmer-than-normal water that continues to show up in the Straits of Florida, Bahamas and in parts of the Gulf of Mexico and northern Caribbean," said AccuWeather's lead hurricane expert Dan Kottlowski. "This is where we have seen most of the preseason development.
"The warm water is in part due to the warm phase of the AMO [Atlantic Multidecadal Oscillation] but could also be due to a warming atmosphere," said Kottlowski, referring to the ongoing series of long-duration changes in the sea surface temperature of the North Atlantic Ocean, with cool and warm phases that may last 20 to 40 years at a time, according to NOAA. "The ocean is a heat sink and is absorbing much of the excess warming that is taking place in the atmosphere. All ocean basins have been reporting above-normal sea surface temperatures the past few years."
Tropical and subtropical storms are not typically as dangerous as hurricanes, but they can still pack a punch. A tropical storm has maximum sustained surface winds ranging from 39 to 73 mph, while a hurricane's maximum sustained surface winds are at least 74 mph and a major hurricane - a Category 3 or greater - has maximum sustained winds of 111 mph or higher.
Tropical Storm Arthur was a less-than-one on AccuWeather's six-point scale with ratings of less-than-one and 1 to 5.
The six-year stretch of early storms has brought discussions of whether to change the start date for hurricane season. The season's dates have been set as June 1 to Nov. 30 since 1965. The initial dates first chosen in 1941 were June 16 to Oct. 31, but the dates were subsequently changed five times in the ensuing 20 years before remaining unchanged for the last 55 years, according to Kottlowski.
"The only advantage I see in going to maybe May 15 or May 1 is to attempt to get people to get ready for the season earlier," said Kottlowski. "But I'm perfectly fine with keeping the start of the season at June 1."
It's all academic, Myers points out, considering most hurricanes occur from August through October - the season's peak months - and that 98.4 percent of Atlantic Basin hurricanes, which includes the Atlantic Ocean, Gulf of Mexico and Caribbean Sea, have occurred June 1 through Nov. 30, and all of the 297 hurricanes that have made landfall in the continental U.S. since 1851 occurred during the hurricane season as presently defined.
"The debate as to what the starting date of the season should be is secondary," Myers said. "To say it starts on this day and ends on that day is arbitrary. More hurricanes occur on average in September than any month, next is August and third in frequency is October. People can play with the dates, but the damage and impact has not shifted seasonally that much."