For the 2022 season, which runs through Nov. 30, NOAA predicted with 70% confidence that 14 to 21 tropical storms, six to 10 hurricanes and three to six major hurricanes will occur.
NOAA credited the increased hurricane activity to several factors, such as the La Niña, warmer than normal sea surface temperatures in the Atlantic and Caribbean oceans, weaker Atlantic trade winds and an enhanced West African Monsoon. NOAA continuously studies how climate change impacts the strength and frequency of tropical cyclones.
Each year, tropical cyclones are named alphabetically - the first cyclone's name beginning with A, the second with B and so on. As of June 6, the season had already seen its first tropical cyclone, Alex.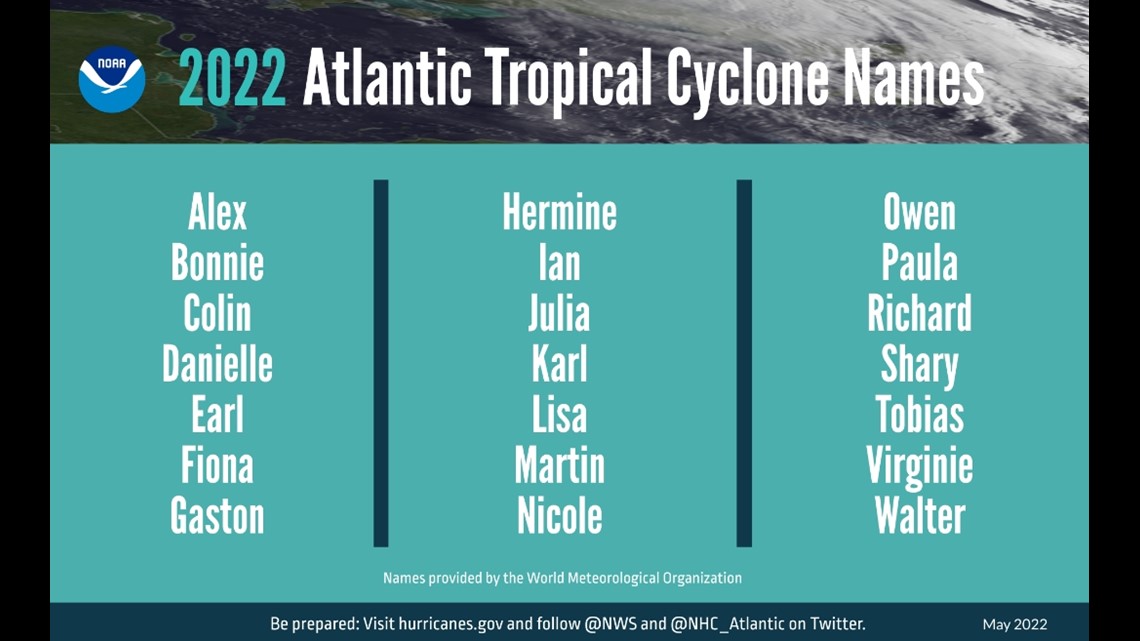 Category 1: Hurricanes with wind speeds between 74 and 95 mph are included in this category. These very dangerous winds can produce damage to power lines and roofs, snap large tree branches and uproot small trees.
Category 2: Hurricanes with winds between 96 and 110 mph are included in this category. These extremely dangerous winds can cause extensive damage to roofs, uproot shallow-rooted trees and near-total power outages that last from several days to weeks.
Category 3: Hurricanes in this category are considered major, with wind speeds from 111 to 129 mph and the ability to cause devastating damage, such as removing roof decking, snapping or uprooting many trees and causing several-day or weekslong power outages.
Category 4: These hurricanes have sustained winds of 130 to 156 mph and are capable of catastrophic damage. They can cause severe damage to homes, remove roofs and exterior walls, uproot most trees and knock own powerlines for outages that can last for months.
Category 5: This final category of hurricanes includes wind speeds from 157 mph or higher. These winds can cause many homes to be destroyed. Fallen trees and powerlines can isolate residential areas and power outages could last for weeks to months. Most of the area will be uninhabitable during that time period.