MOLINE, Ill. — It's official. The derecho of August 10, 2020, is now the costliest severe thunderstorm event in United States History coming in at a whopping $11.2 billion worth of damage. The long-lived line of severe storms known as a "derecho" brought winds estimated to be as high as 130 miles per hour to some areas along with 26 confirmed weak tornadoes in Iowa, Illinois, Wisconsin, and Indiana.
Officials with the National Oceanic and Atmospheric Administration say the damaging wind path covered an area of at least 90,000 square miles with more than 20 million people being impacted by the strong winds which lasted on average around 30-45 minutes. The strongest wind speeds were estimated near Cedar Rapids, Iowa was among the highest wind speeds ever recorded during a derecho event, peaking at 140 miles per hour.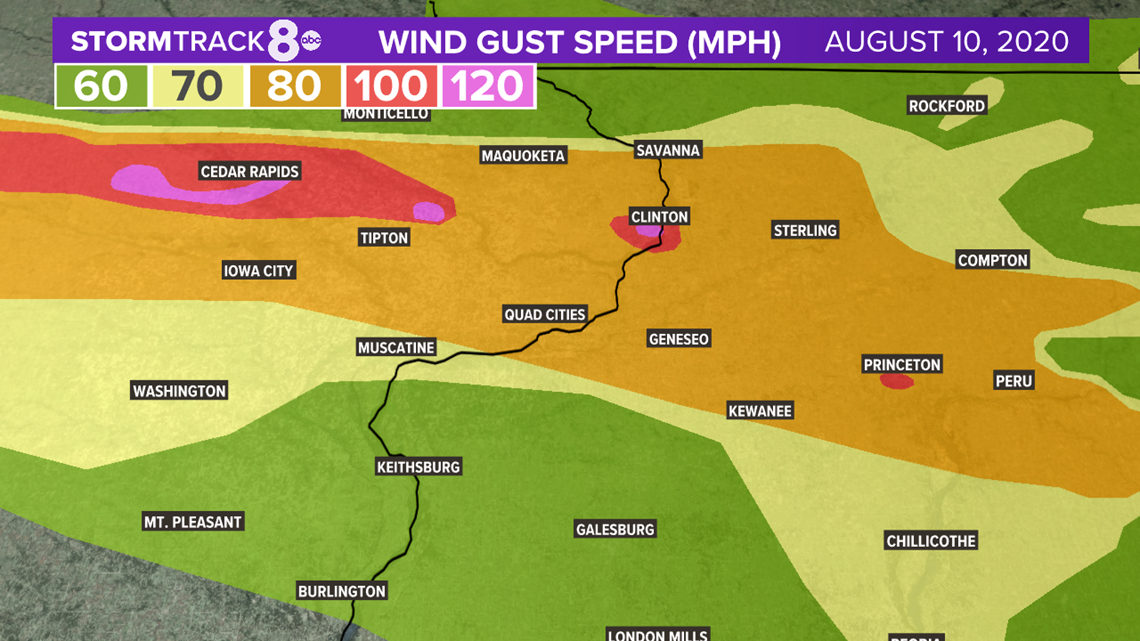 The storm system originated from a complex of severe thunderstorms in South Dakota during the early morning hours of August 10th. This complex then raced southeast and combined with extreme levels of instability and a favorable wind pattern to produce widespread wind damage.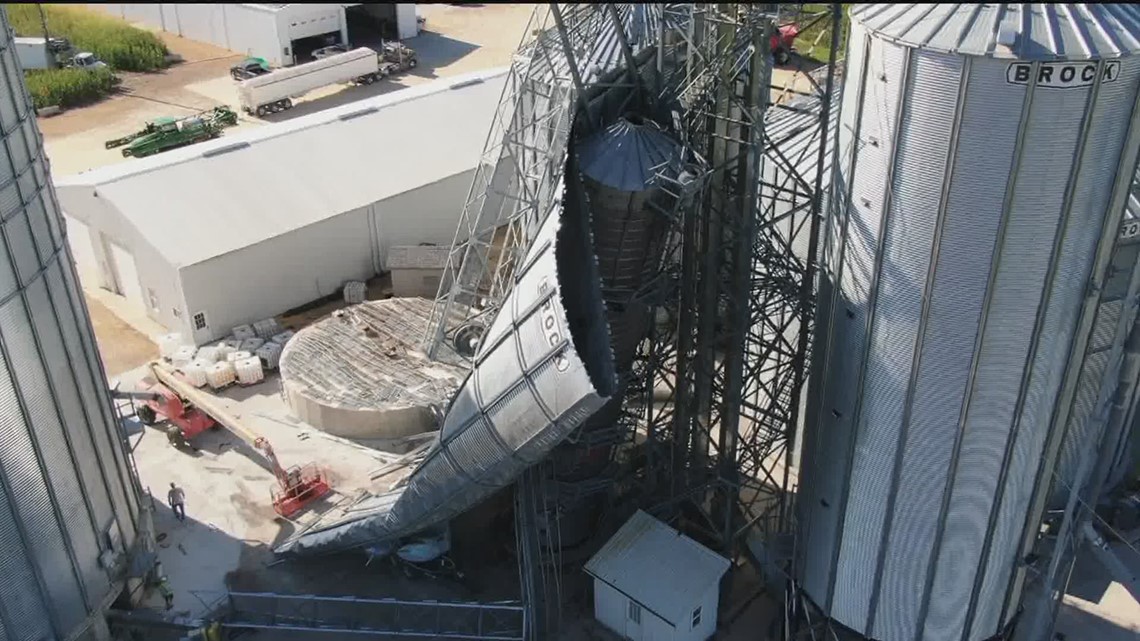 This is the third severe weather event (since 1980) with inflation-adjusted costs over $10.0 ($10.2) billion joining the late-April and May 2011 tornado outbreaks across the Southeastern and Central states, respectively. A total of four people lost their lives in the storm.
Crop damage was also quite extensive throughout much of Iowa. Officials with the Iowa Department of Agriculture estimate 36 counties were hardest hit by the derecho with about 3.5 million acres of corn and 2.5 million acres of soybeans impacted.