Forecasters and scientists predicted that the Atlantic hurricane season this year was going to be a very active one, but in 2020 fashion it broke records across the board!
This year officially saw the most named storms on record of 30 storms, passing the previous record of 28 set in 2005. The year of 2005 was memorable for the tropical season with Hurricane Katrina battering New Orleans. 2005 was also the first year in history that we had to use names from the Greek alphabet, this year was only the second time.
Twelve storms out of the 30 grew to hurricane strength (winds of 74 MPH or greater) and 6 storms reached major hurricane status (winds of 111 MPH or greater). Both doubled the average number of hurricanes and major hurricanes we usually see in one season.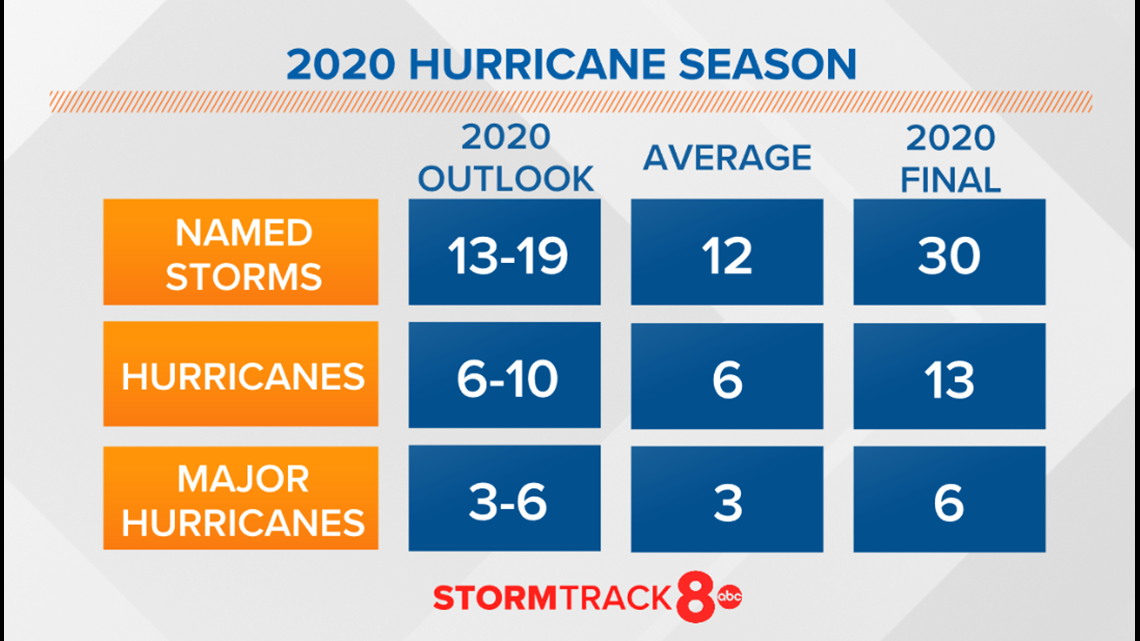 Hurricane season generally starts on June 1 and lasts through the month of November. This year we were off to an early start with a record 9 named storms that formed from May to July. Peak season occurs in September and seeing this much activity early one verified the highly active season. 27 out of the 30 storms broke records for being the earliest named storm of that letter.
The United States saw a record of 12 storms that made landfall along the Eastern and Gulf coastlines. Louisiana took the hardest hit with 5 storms making landfall just in the state alone. 5 out of the 12 storms reached the United States with hurricane strength.
Another notable event that occurred this season is for the second time in history we saw 5 active cyclones in the Atlantic Ocean at Once. This occurred on September 14th. The last time this happened was nearly 40 years ago.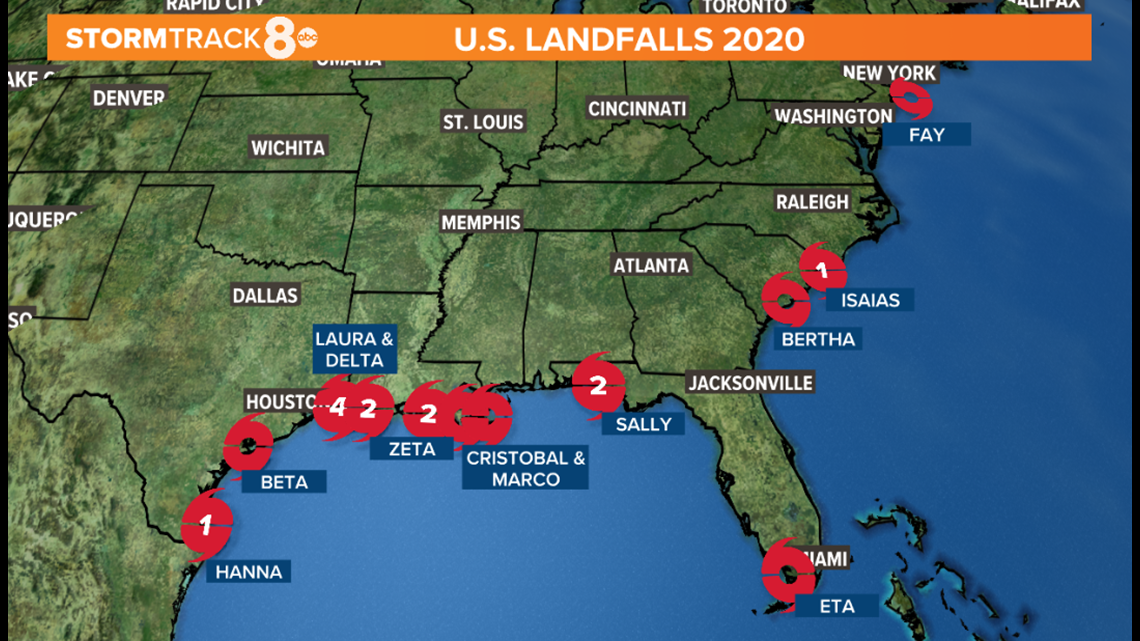 The year 2020 will end as the fifth year in a row that we've had an above-normal Atlantic hurricane season. The reason why this year was so particularly aggressive is because there were above average sea surface temperatures present and a low wind shear environment due to the ongoing La Niña pattern in the Pacific ocean. The combination of both are a thriving environment for storm development.