MOLINE, Ill. — The Quad Cities International Airport is ready to undergo over 20 million dollars in renovations. The changes in infrastructure are part of a complete rebranding for the airport, starting with the name.
The name of the airport used to be Quad City International Airport, now Quad Cities International Airport. It's a minor change but Executive Director Ben Leischner says it's important to be more inclusive to the entire Quad Cities area.
Another immediate change is the website layout. Those changes are already in place, with a brand-new logo and phrase, "go for it." The website is laid out to be more user friendly with the ability to better track flights.
Leischner says your entire visit to the airport will be different. "The experience is going to be completely different. We're going to have a lighter and brighter facility that is much more modern."
The major renovations are expected to take anywhere from 3 to 5 years. It starts with the outside of the airport, with a new covered curbside drop off area that will also have wider walkways. "It ill be deliberately thought through to have a better experience."
Changes will also be able to be seen when you walk through the doors and begin the check-in process. There will be more user-friendly technology available for use that works with cellphones. Leischner saying, "The future space will boast high ceilings, additional mobile kiosks, and a centralized baggage collection and rotation system."
On top of that, you can expect new food and beverage options as well as shopping opportunities. A new staple of the airport will also be comfortable seating throughout the airport for travelers to have place to sit and relax while waiting for flights.
Terminal seating will also have charging portals for cell phones and laptops. Leischner saying, "Amenities that probably weren't thought of ten to fifteen years ago like nursing mother's suites that are important for passenger travel."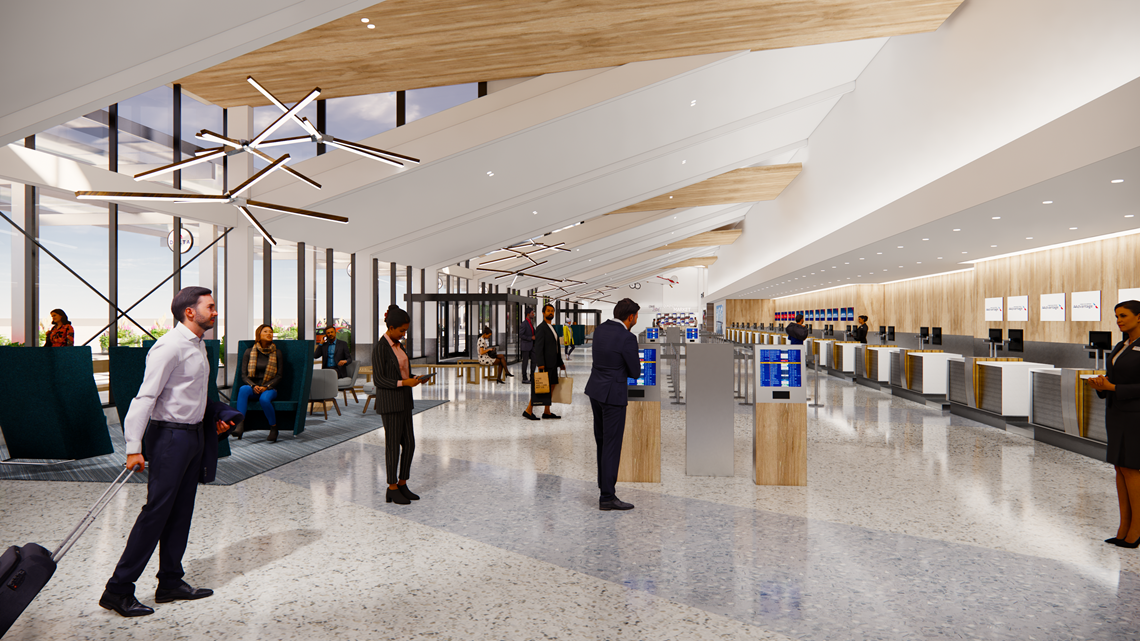 Leischner says he's most looking forward to the new garden center. It will include an indoor and outdoor seating area for anyone visiting the airport to sit in. It's designed to allow visitors to watch planes land and take off. The space will also have a flowing water feature that represents the areas center around the Mississippi River.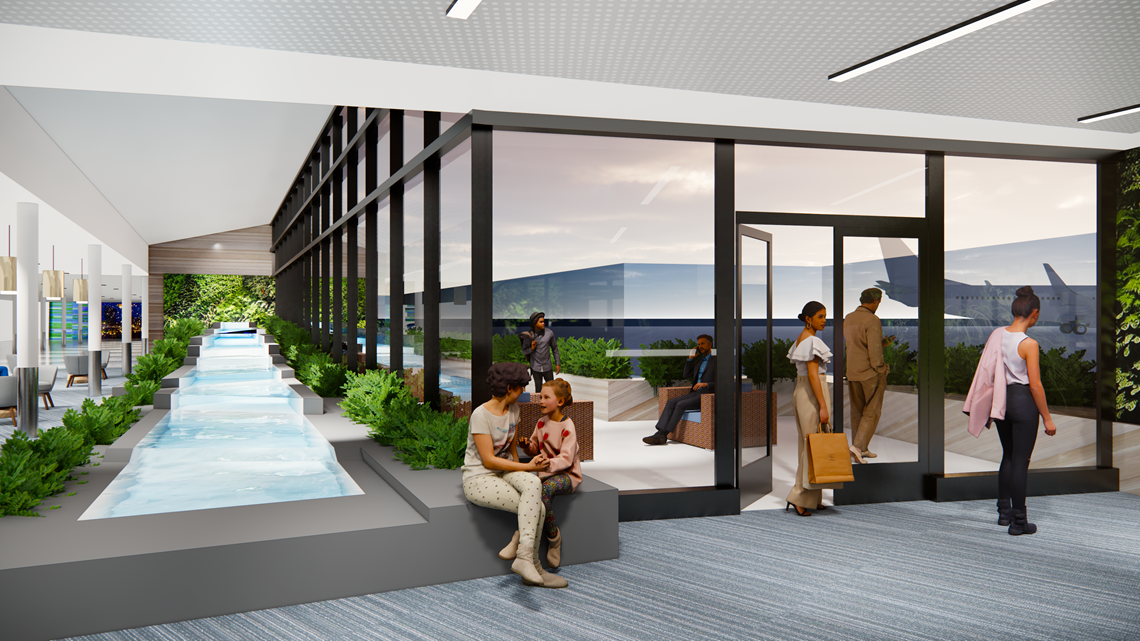 Visit Quad Cities CEO Davel Herrell says it's a win for the entire area. Herrell saying, "This is really the front porch. It's that first opportunity for people to experience the Quad Cities."
He says it's these new plans that will help people see how much the Quad Cities have to offer from the moment you step foot off a plane. Herrell saying, "All we're trying to do is garner worldwide attention for the Quad Cities regional destination, and you need a great airport to be able to do that."