Starting Monday, April 10, workers will be installing fiber-optic cables for Mid-American Energy throughout the downtown area in a project that is expected to take two to three months to complete.
The work area includes River Drive from 1st to 41 streets and 4th Avenue from 41st to 55th streets, moving west to east.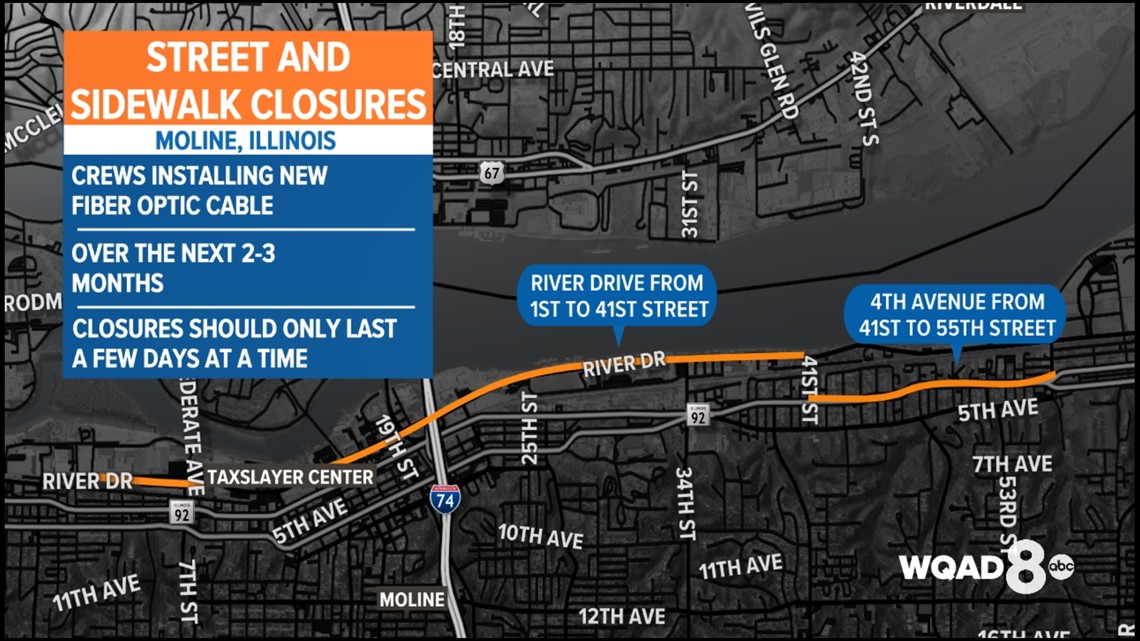 The project will cause intermittent street and sidewalk closures every day. Luckily for downtown business owners, work at each specific location will only last about a day or two, meaning that individual closures will be brief.
According to a spokesperson with CDB Utility Contractors, the business contracted for the job, work should be done on the core downtown business district by mid-April.
Anyone in the work area with private utilities – such as sprinklers, invisible pet fences, communication lines, etc. – or with other questions or concerns can contact CDB at (563) 381-2194 or by emailing cbdinfo@cdbutility.com.
Watch more news, weather and sports on News 8's YouTube channel