EAST MOLINE, Ill. — Editor's note: The above video aired Feb. 16, 2021.
The driver of an SUV crashed into an empty police car Sunday, June 5 on eastbound Interstate 80, according to the Illinois State Police.
While a deputy with the Henry County Sheriff's Office was at the scene of a previous crash directing traffic, his squad car was parked with emergency lights on near mile marker 32.5. State police said the driver of an SUV failed to yield to the emergency vehicle and struck it from behind at about 6:15 p.m. Sunday.
There were no injuries reported in the crash, police said.
According to Illinois State Police, 34-year-old Zaka Zeynalov of San Jose, California, was charged in connection to the crash with Scott's Law - improper passing of emergency vehicle, operating an uninsured motor vehicle, and failure to reduce speed to avoid an accident.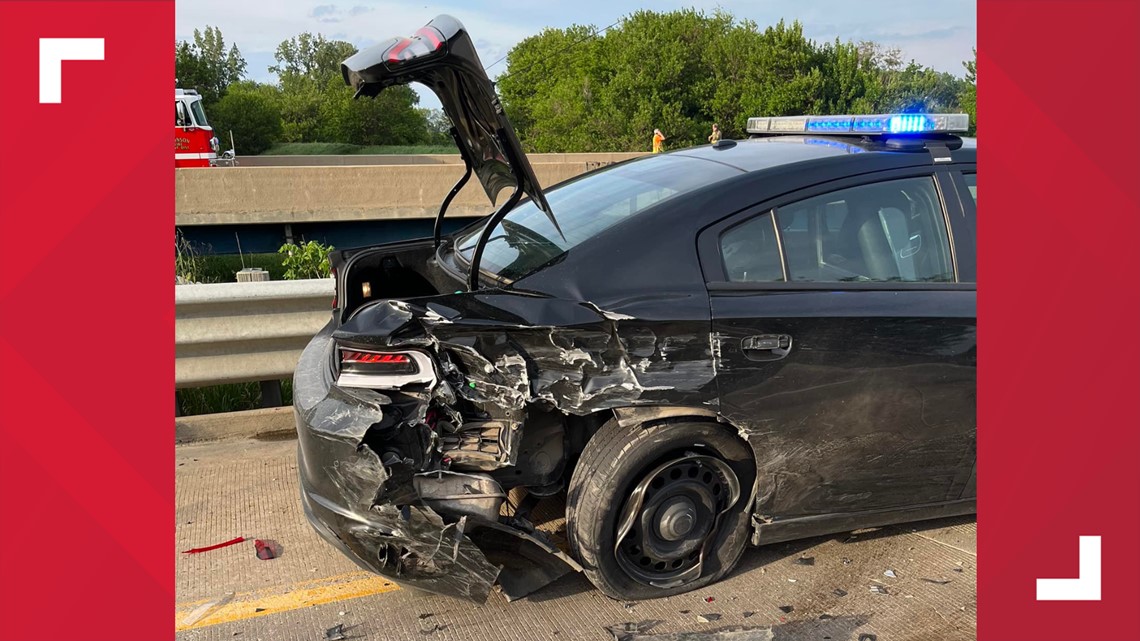 The Illinois State Police used the opportunity to remind the public about Scott's Law, sometimes known as the "move over" law. Under the law, drivers are required to slow down and move over when approaching an emergency vehicle or any vehicle with its emergency or hazard lights on.