MOLINE, Ill. — As sesquicentennial celebrations take over the City of Moline this week, River Drive will be closed through Sunday, Aug. 28 between 12th and 15th streets.
Moline Public Works asked motorists traveling westbound on River Drive to turn left from 15th Street onto 4th Avenue and continue on it until turning right on 12th Street. From there, take 12th Street to River Drive.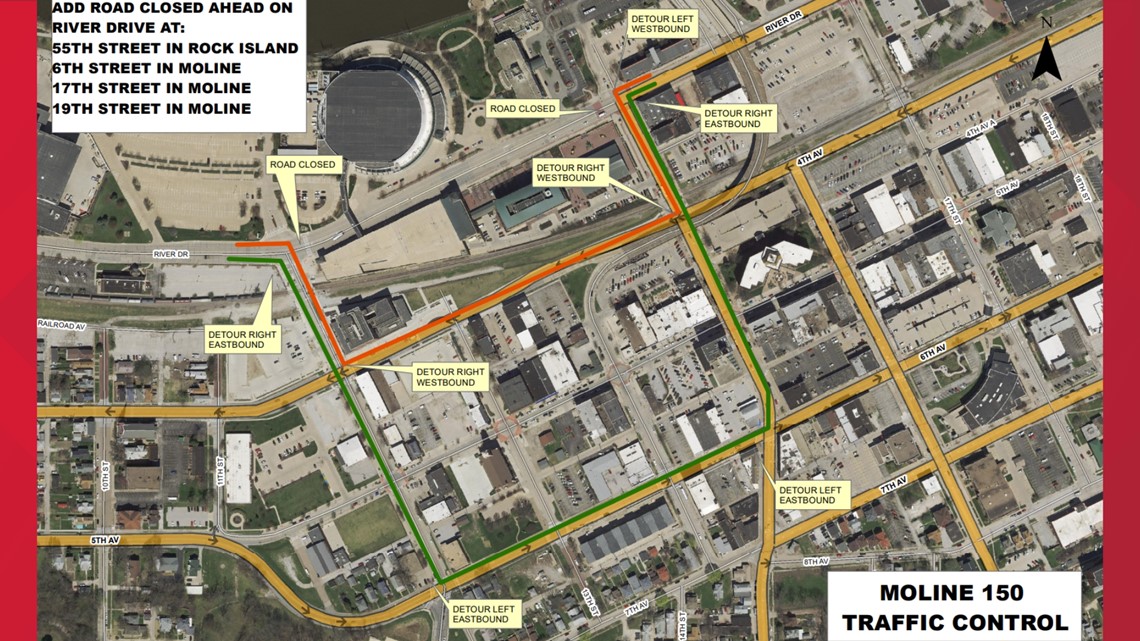 Those traveling eastbound on River Drive should take 12th Street to 6th Avenue and rejoin River Drive at 15th Street, according to the department.
Road closure signs will also be installed at the intersection of 55th Street in Rock Island and 1st Street in Moline, 6th Street and River Drive, 17th Street and River Drive and 19th Street and River Drive.
Click/tap here for more information on Moline's 150th anniversary celebration, a weeklong event including live music, food and activities.
WATCH | See the changes to Moline sites throughout its 150-year history: