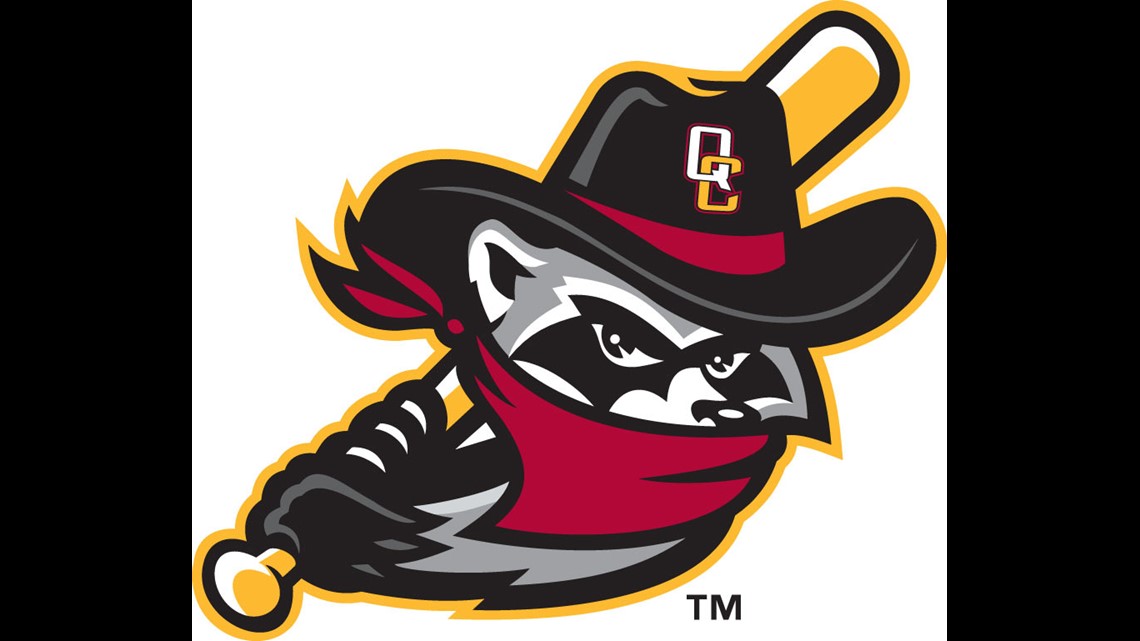 The Quad Cities River Bandits unveiled new logos for the team that reinforce its location and connection to the Quad Cities.
The new logos were unveiled at Modern Woodmen Park on Monday, November 18, 2013.
The new primary logo is similar to the team's former logo.  The logo had an image of a bridge in the upper-right corner; the updated logo shows a bridge with two arches to represent the Centennial Bridge, which is a backdrop to the stadium and visible to fans attending River Bandits games.
Another version of the logo features mascot Rascal the River Bandit riding in a gondola on the Ferris wheel which is set to open at Modern Woodmen Park in the spring of 2014.
"These logos are a fresh look at the River Bandits, incorporating both our community and history as an organization, as well as the growth still ahead," said Bandits General Manager Andrew Chesser.
Three alternate logos are included in the new designs.  One features Rascal swinging a bat, one features Rascal's clawed hand catching a baseball and one shows a baseball wearing Rascal's signature bandana as it splashes into the water of the Mississippi River.