WASHINGTON — May is a month worth celebrating for a lot of reasons, including AAPI Heritage Month, which puts a spotlight on Asian American and Pacific Islander families and communities.
But not everyone seems to agree on who is represented under the "AAPI" umbrella, or why May was chosen as the month to highlight the culture.
The Verify team did some digging.
THE QUESTION
Who are we talking about when we say AAPI?
Why is May AAPI Heritage Month?
THE SOURCES
WHAT WE FOUND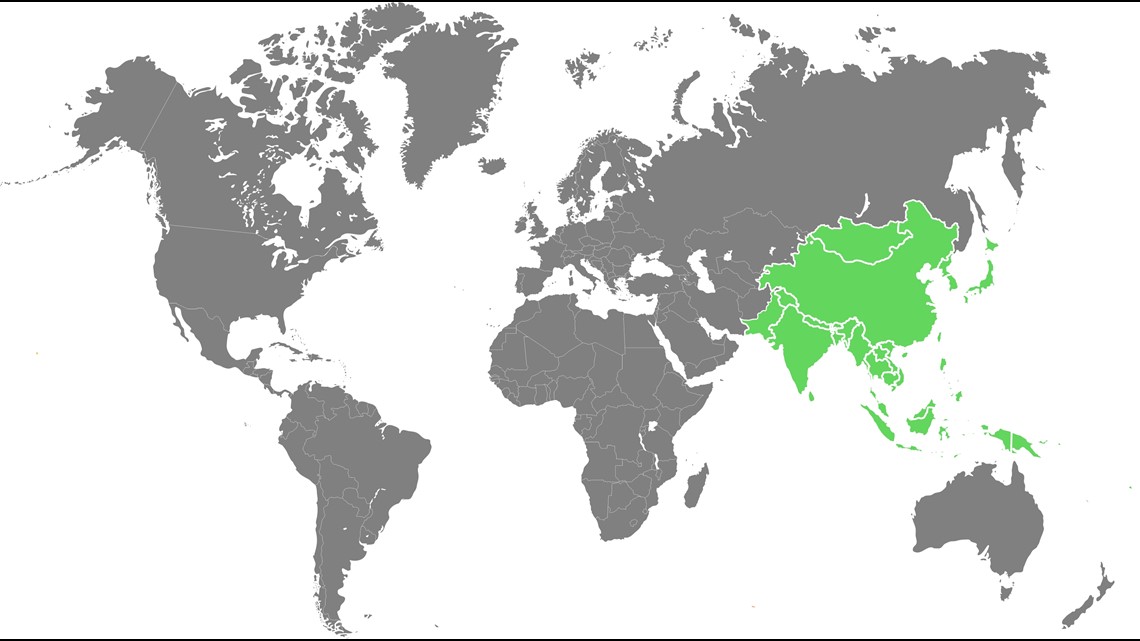 As of 2019 there were more than 19.5 million Asian Americans in the U.S. and they are the fastest-growing racial or ethnic group in the country according to Pew Research Center analysis.
There's a lot of diversity of nationalities and ethnicities within that "AAPI" label, which is why not everyone agrees on it.
For example, people who are Hmong, Indian, Samoan, Vietnamese, or Filipino each bring their own unique lived experiences to the table.
On one hand, the Smithsonian details how solidarity among Asians, especially since the 1960s, has led to increased visibility. The term "Asian American" unified multiple communities in a new and productive way, underscoring their shared American identity and rejecting the otherness implied by the term "oriental," which was common at the time.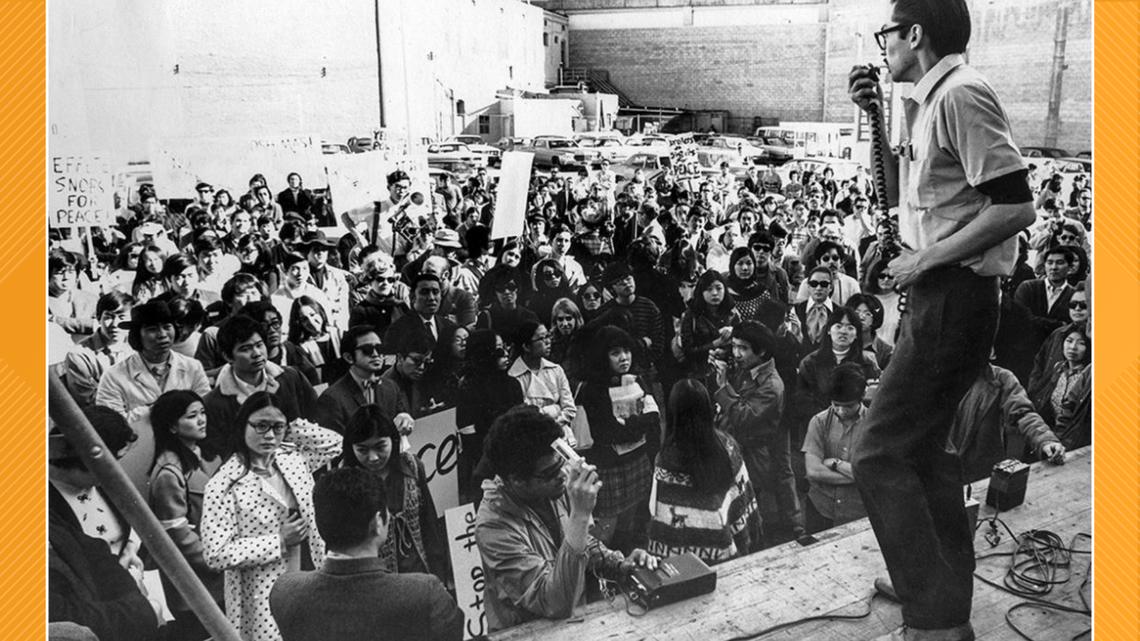 However, even with the benefits of presenting a unified front, there's concern that the unique traits and needs of some groups are minimized when lumped together.
Pew Research shows that although Asians are the highest-earning minority group overall, that ignores the huge income disparities within that category. As of 2018, the top 10% of Asian earners made nearly 11 times more than Asians in the bottom 10%. There are also big differences in education, health and wellness outcomes, and of course, culture and values.
Asian American Heritage Month is a chance to share and celebrate this diversity, as well as commonalities.
The month of celebration began in the 90s. After three years of proclaiming May as AAPI Heritage Month by way of annual presidential proclamations, a 1992 Act of Congress put it on the calendar permanently. The act aimed to recognize that "Asian and Pacific Americans have contributed significantly to the development of the arts, sciences, government, military, commerce, and education in the United States."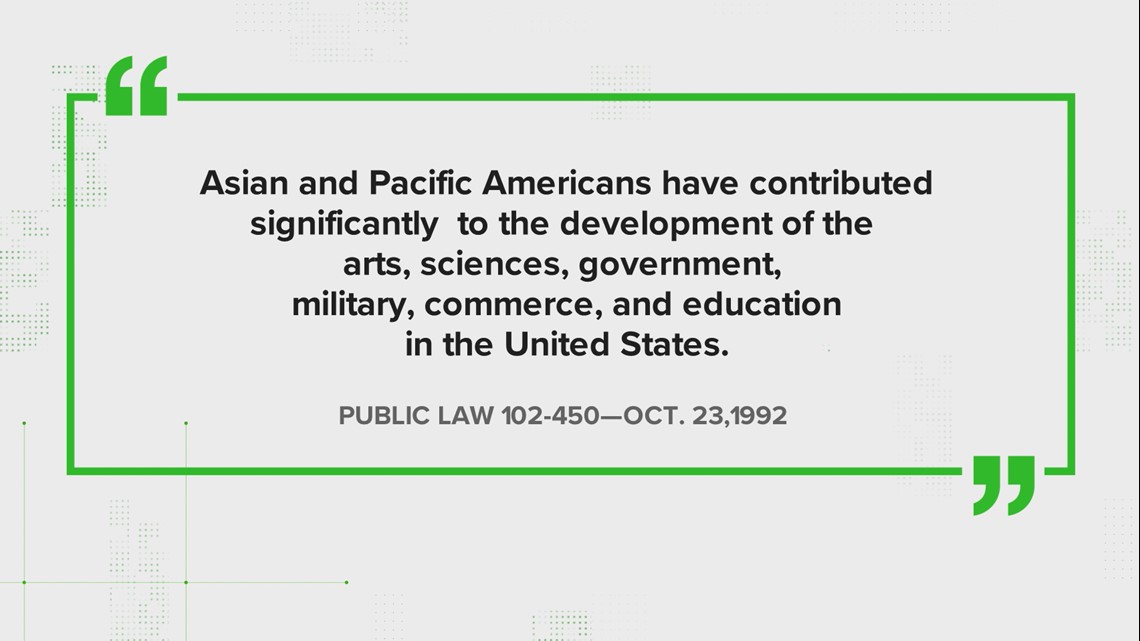 According to the official .gov webpage on the topic, May was chosen to commemorate the arrival of the first Japanese immigrants to the U.S. in May of 1843, as well as the completion of the transcontinental railroad, built by mostly Chinese immigrants, in May of 1869.
No matter your heritage, May is a great opportunity to support and learn more about the contributions of AAPI communities in this country, and in your town.
Have questions? Use the form below, email us at verify@wusa9.com, or text us at (202) 895-5599 - we're happy to help!