Applications will be accepted on a first-come, first-serve basis until April 30, 2022, or until funding is exhausted.
LIHEAP, according to the U.S. Department of Health & Human Services, is a federally funded program that helps low-income families with costs associated with home energy bills, energy crises, weatherization and energy-related minor home repairs.
To be eligible for the funds in Iowa, according to the state's Department of Human Rights, the applicant must be a homeowner or renter whose total household income is at or below 200% of the 2021 federal poverty guidelines.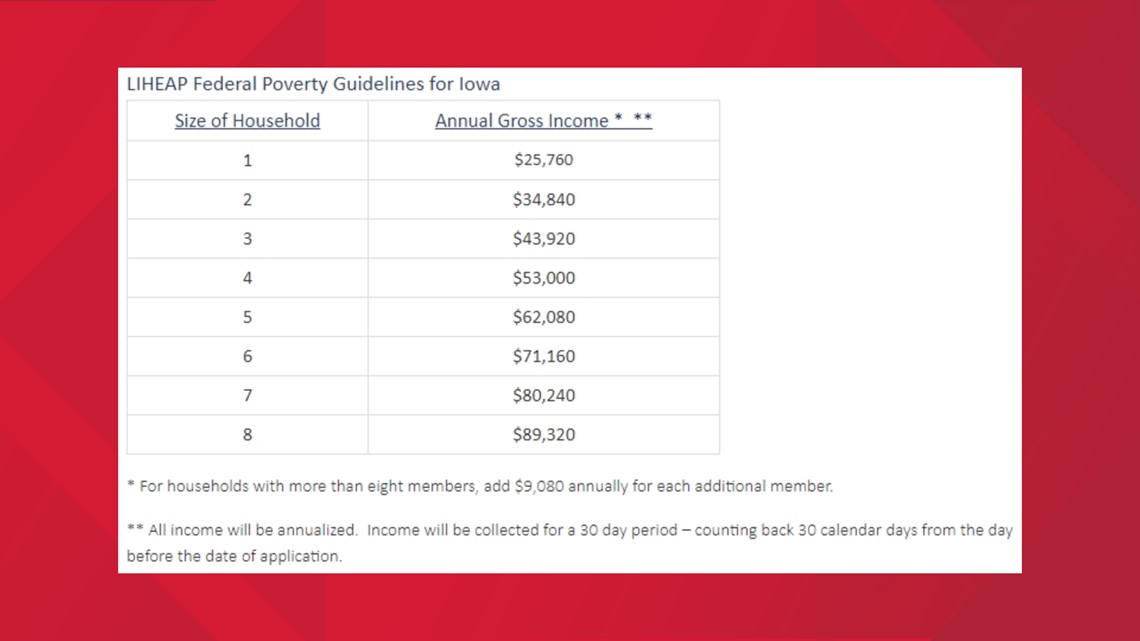 Households with a member 60 years or older, those disabled and those in crisis were able to apply during an early application period that began Oct. 1, according to the Iowa department.