WASHINGTON — Italy is locking down most of the northern parts of the country to help battle the coronavirus outbreak.
The lockdown Sunday restricts movement for a quarter of the population. China, the first epicenter of the global virus outbreak, is the only other place where similar efforts to deal with the new virus have been used.
The New York Times, The Washington Post, AP and other news outlets report that Italy's Prime Minister Giuseppe Conte announced the lockdown in the middle of the night. "We are facing an emergency, a national emergency," he said.
Conte said it is not an absolute ban on movement, but people would only be allowed to exit and enter the territory for emergencies like urgent work and health matters.
The quarantine restrictions include the significant cities of Milan and Venice, and lasts until at least April 3.
Milan, the capital of the Lombardy region, is Italy's second most-populous city after Rome and is known as a fashion and finance hub. Venice's famous canals and architecture draw tourists worldwide. even outdoor sites like the sprawling ruins of Pompeii, the ancient Roman city destroyed by volcanic eruption in 79 A.D., were shut to tourists.
After midnight Sunday, Conte signed a decree that imposes the new restrictions.
The northern lockdown restricts travel for around 16 million people, about a quarter of Italy's population.
It bans funerals and cultural events, requiring a distance of one meter, including in sporting events, bars and supermarkets.
In Rome, the blockbuster exhibition of "Raffaello," a tribute to one of the Renaissance's greatest artists for the 500th anniversary of his death, was shuttered Sunday, only three days after it opened to the public. A notice on its website said advance ticket holders would be contacted about the closure, which lasts until April 3.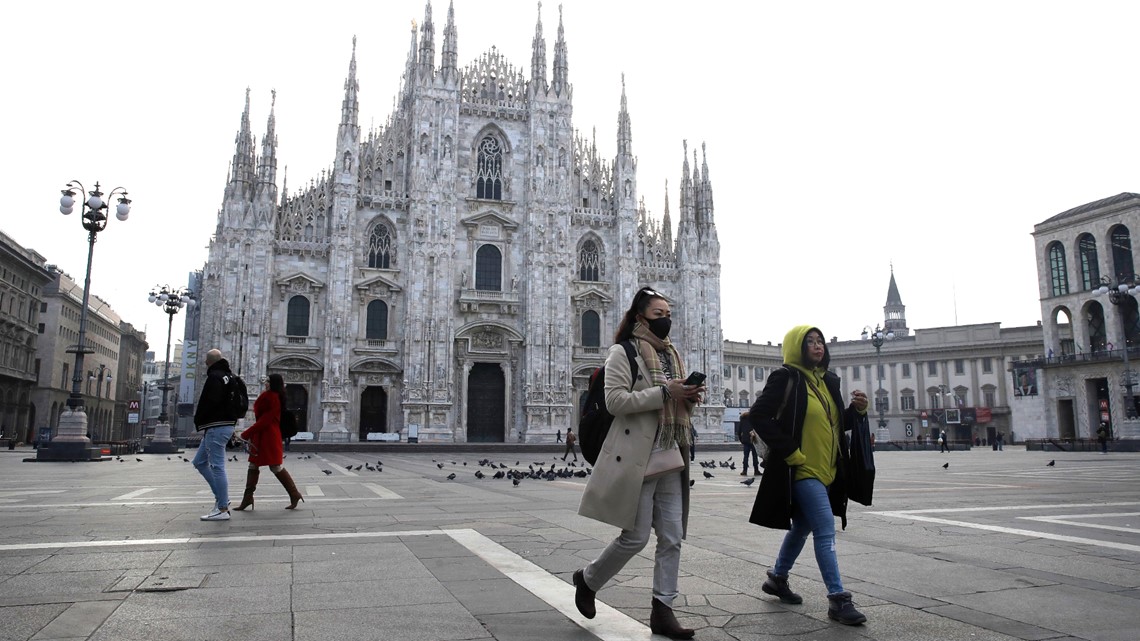 The Associated Press contributed.