DAVENPORT, Iowa --  A car crashed into an oncoming train after police said the driver tried to outrun it.
The crash happened in the 500 block of North Marquette Street around 10 a.m. on Friday, February 7, according to the Davenport Police Department.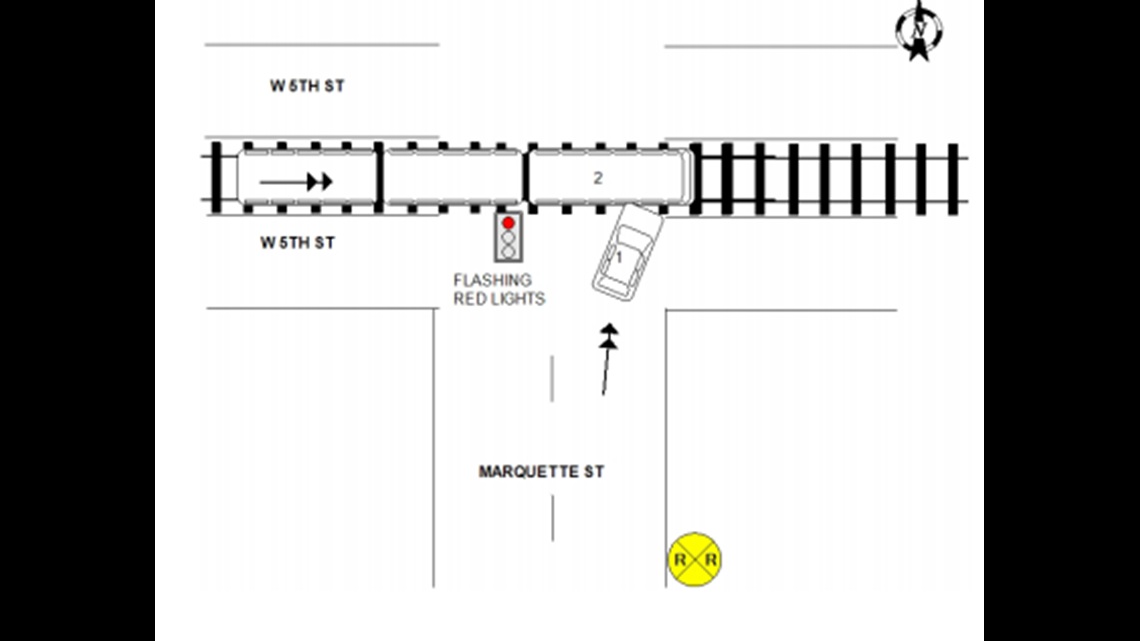 There was a 31-year-old driver, Michael Wurzer, and a four-year-old passenger in the car; there were no injuries, police said.  Wurzer was cited for failure to obey a stop sign at a railroad crossing.
The car was damaged in the crash and had to be towed from the scene, police said.  The train sustained minor damage.
Emergency crews were on scene for about an hour and a half.
Police said the warning devices on the tracks were functioning properly.