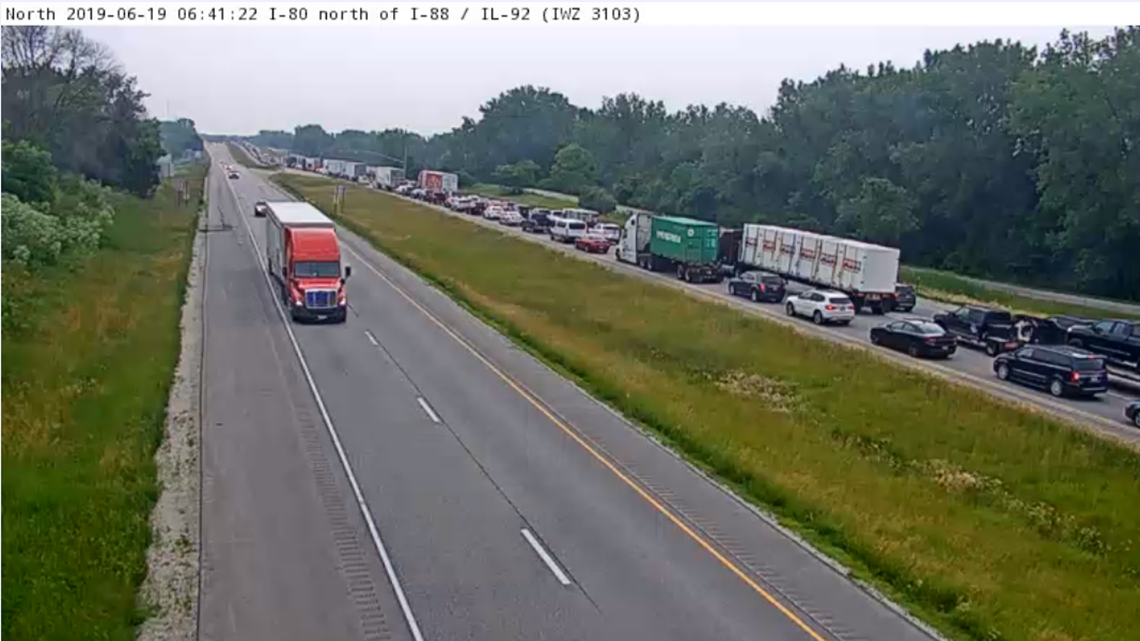 RAPIDS CITY, Illinois — Traffic was slow-going in the Iowa-bound lanes on Interstate 80, just before the river bridge on Wednesday morning, June 19.
Around 7:45 a.m., traffic was backed up beyond the Interstate 88 interchange.  Eastbound traffic was flowing smoothly.
By 10:20 a.m., all lanes of traffic were moving at normal speeds.