Mike Huckabee knows Iowa.   He won the Republican Caucuses eight years ago and has campaigned hard here again this year.
"It forces candidates to go and ask for the vote one-on-one, in every town and every hamlet, every village," he said.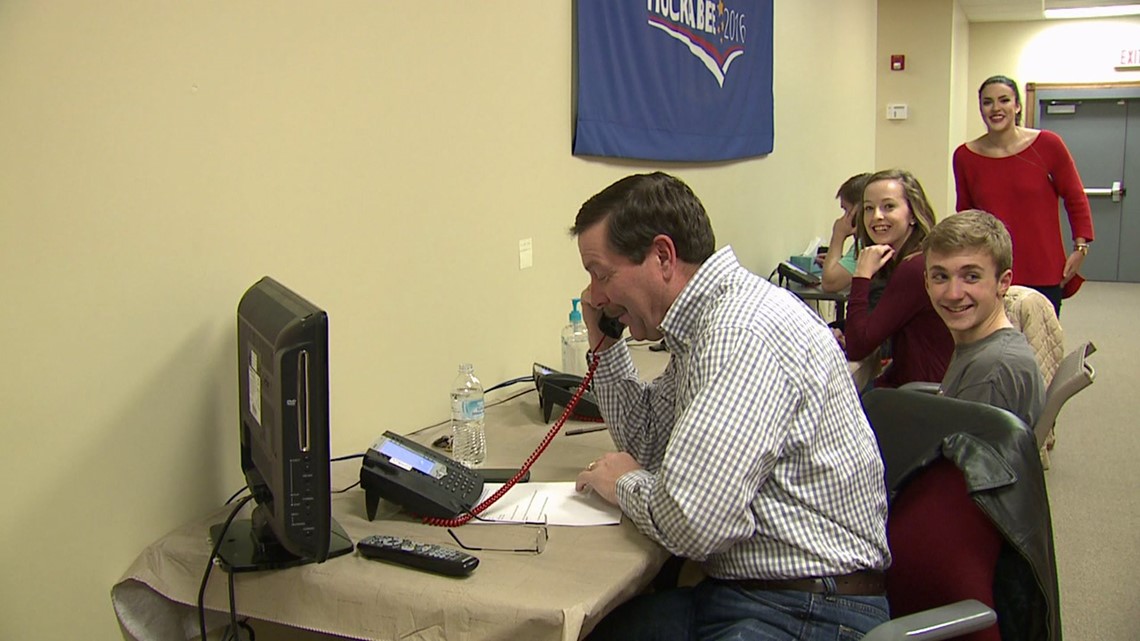 And behind every Huckabee campaign stop is a village of staff and volunteers headquartered in Des Moines.
"You wouldn't believe the response I'm getting on this phone," says phone bank volunteer Gary Leffler.
Gary is a volunteer who shares these people's belief that Huckabee should be the 45th President of the United States.  He's from West Des Moines.
But nearby is Mallory Cupples.  She's from Gov. Huckabee's home state of Arkansas.
"It's my first national campaign and I love it," she says.  "I think it's the coolest thing ever."
It's certainly the coldest thing ever.
"It can get really cold," admits staffer Abby Lindsey.  "I knew it was gonna be cold but I didn't know how cold."
Lindsey is also a Southerner facing an Iowa winter for the first time.  She didn't know what to expect when she got the call in November to get a first hand Iowa Caucus experience.
"How can I get some snow boots, where do I get them?  How many wool socks do I have saved up that I can pack?" she said.
It can be a culture shock for many of these volunteers who are following their dream... and their dream candidate.
"This is an amazing part of history, and a great opportunity," says Lindsey.
But it's also grueling.  Long hours, and plenty of work.  And right now it's crunch time.
The stress from now until Caucus Day can take on Biblical proportions.
"This is what we call 'Noah's Time Period.'  If Noah can survive 40 days and 40 nights in an ark then we can survive the last 40 days of a campaign," says Huckabee political director Jim Terry.
And even if these workers are getting acclimated to Iowa, their folks back home aren't.   Especially when they call mom and dad.
"My dad really goes to how cold is it there today," says Cupples.
But it's been an eye-opener about a state they knew little about.
"People [in Iowa], we've talked about it, are some of the nicest people we've ever met and we've become really good friends with," says Lindsey.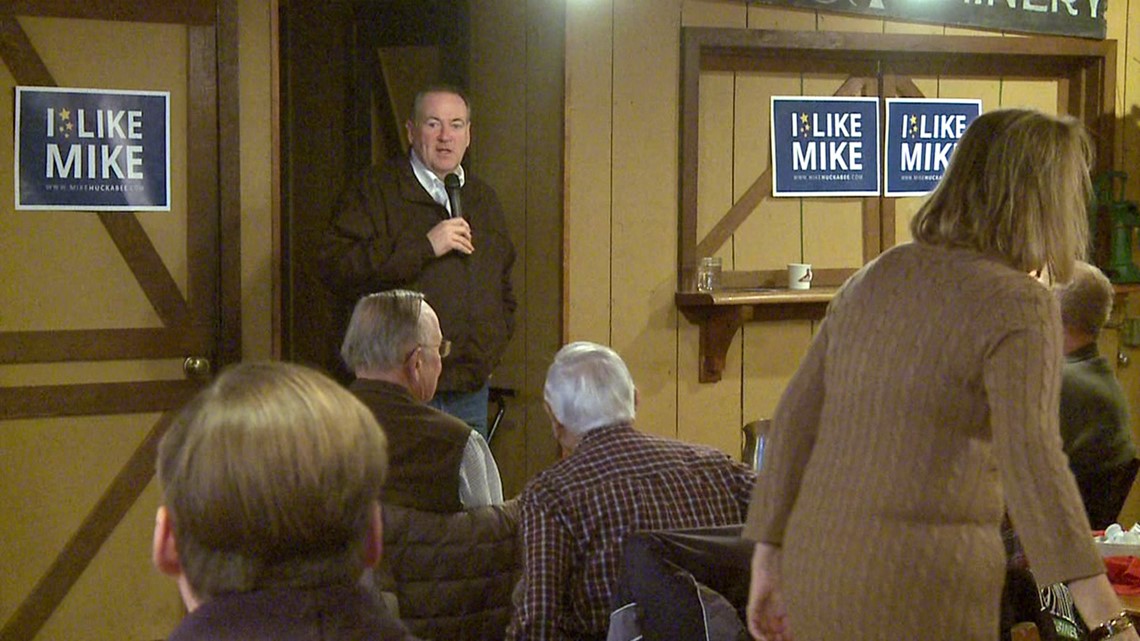 Outside Huckabee headquarters are the cars and trucks of his biggest supporters.   The vehicles have plates from Virginia, Texas, Tennessee, and of course, Arkansas.
Mike Huckabee is proud he's attended 150 events by traveling to each of Iowa's 99 counties.    But it hasn't been possible without the people he's brought in to help the Iowa organization.
"That was the part that surprised me the most is that I felt right at home," says Lindsey.