Iowa mom creates formula network as shortage worsens
A local mom is taking action to help local families get the formula their babies need.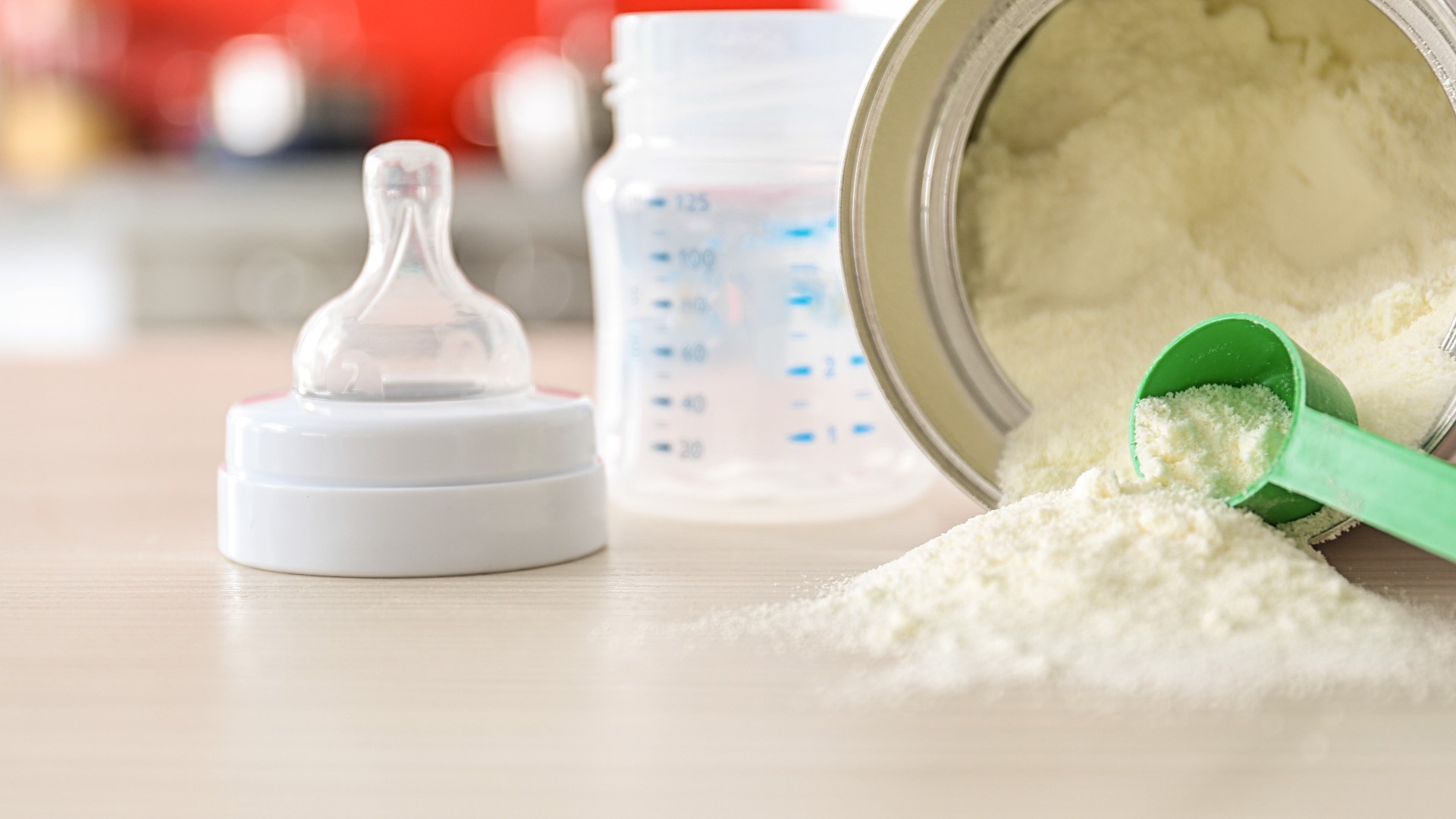 Kaitlin Carr considered herself one of those "lucky" moms.
"We've been fortunate because we use the basic, just generic formula," said Carr. "So for a while, we were OK. But, I was starting to pick up a little bit on- things were starting to look not present, not there. Something was going on."
As a mom, Carr is used to taking care of others' needs and when she noticed that formula stock was dwindling she decided to take action.
"It started as, 'How can I help? What can I look for when I'm out and about?'" said Carr. "And then, as I became aware that the need was there, I've been asking moms and people in my circle, whether [they] want to help or [they] have a need, let's come together and... can we help each other?"
And the need has continued to grow.
According to the latest data from Datasembly for the week of May 15-22, Iowa has reached nearly 80% out-of-stock, Illinois is hovering at 50% and the national average is 70% out-of-stock.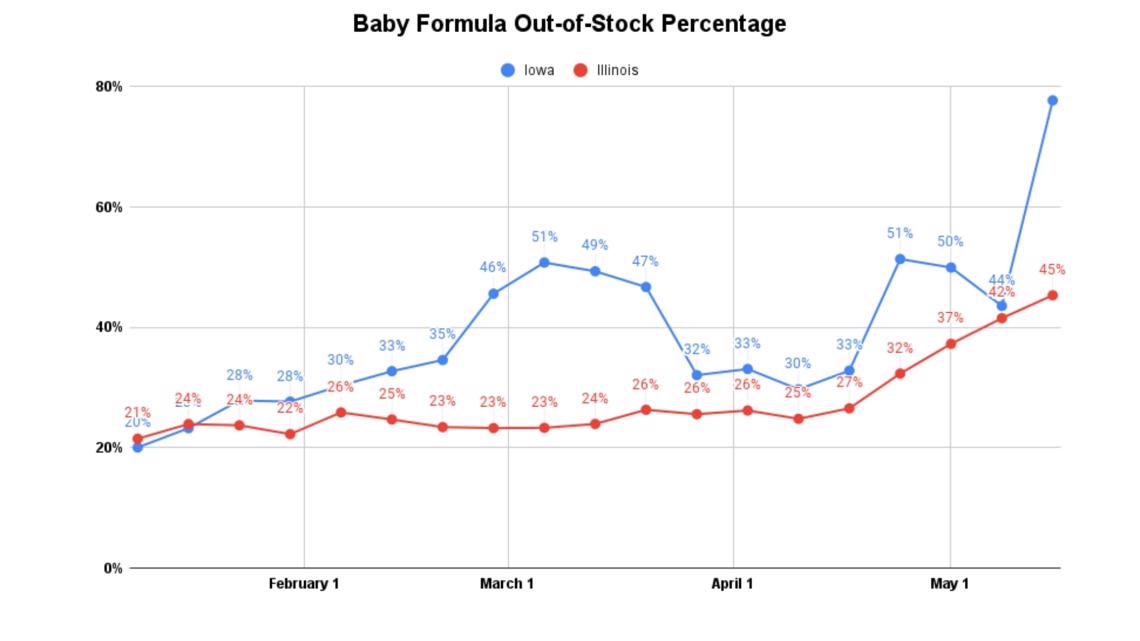 For Carr, those numbers were personal.
"Because I know that feeling when [the need for formula] comes up every couple weeks," she said
She started shopping for other families in addition to her own — picking up formula brands and types that she knew friends and acquaintances needed whenever she saw them.
"And then, as it became hard keeping track of who I was looking for, I made a Facebook group and that's our home base now," Carr said.
The group has more than 130 members and counting with five or more joining every day.
"A lot of the members are women who don't have babies but are looking on all of their grocery trips," Carr said.
It's a group full of parents who truly understand the stress, fear and emotions attached to the thought of empty bellies, caused by empty shelves.
"It's like an underlying just kind of you know it's occupying my mind all the time," said Carr.
They say it takes a village to raise a child and right now, that's never been more true. Carr's group is not only serving as a formula sourcing page but a community for parents who are struggling to feed their babies.
"I think coming in and having this community, the support, even if the outcome isn't a lot different, it's still helpful," she said. "For a while, we felt it as our own small community of parents who have infants under a certain age.. but it wasn't being talked about."
She continued, "It's a good reminder that good people are out there, we're trying to do the best thing and we'll get through it."
Resources available in the QC
:
Federal
The federal government has recognized the shortage as a crisis and has taken steps to get baby formula restocked for Americans. Operation Fly Formula is bringing in shipments from foreign countries after stringent checks and approval from the Food and Drug Administration.
In addition to that, the Abbott plant in Michigan that closed is now clear to reopen. Abbott has also been cleared to start releasing some specialty formulas on a case-by-case basis to help infants and organizations that need them most.
Quad Cities area
Since those federal resources may not be available for a while, News 8 is also working to compile resources for parents in the Quad Cities area. There are a few other options besides Carr's Facebook group, like the YWCA of the Quad Cities.
Another resource is News 8's "Near Me" function on our app. Those in the QC can submit photos or videos to show where the baby formula is stocked.
Here's how it works to share where you found formula:
Open the app and select "Near Me" in the bottom right corner.
Now you should see a map. In the top left, select "Share with Us."
Then you'll upload your video or photo and fill out the fields. Make sure you tap "Tell Us More About It" to type exactly what you found while shopping. The more details you fill out, the easier it will be for others to find.
Click "Submit" at the bottom. A News 8 digital producer will then review your submission and approve it to be shown on the app.
To find formula in the app:
Open the app and select "Near Me" in the bottom right corner.
Near the bottom left corner, select "Filters."
Now you can filter out when submissions were made and the topics. The most up-to-date info will be under "Today" and the topic will be "QC Baby Formula Finder."
The orange bubbles will show submissions from others in the Quad Cities.
When in doubt, ask your health care provider
News 8's Jillian Mahen spoke with Dr. Nafees Khan, a pediatrician, about other options for parents in the Quad Cities. The full interview is at the end of this article.
He provided us with a sheet that shows various formula types and brands that parents can substitute their regular formula with. That can be viewed below:
Still have questions? That's OK! We can get the answers for you. Fill out the Google Form below or text us at 309-304-0888.
Watch the full interview with Dr. Nafees Khan below