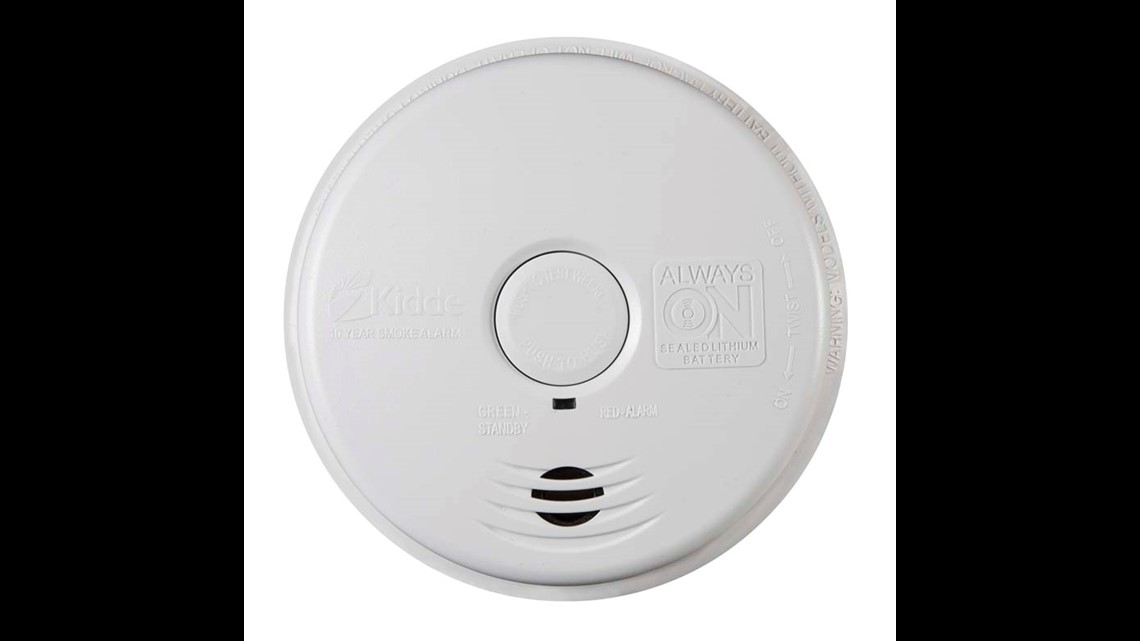 More than 1.2 million smoke alarms and combination smoke/CO alarms were recalled because they could fail after a power outage.
The recall involved certain Kidde residential smoke and smoke/CO alarms sold at several retailers including Home Depot, Menards and Amazon.com.  The alarms were sold between January and July 2014 for between $30 and $50.
"If a power outage occurs at the same second that a unit is performing a sensor health check, the units may go into a 'latched' mode, causing them not to alert to the presence of smoke," said an informational post from Kidde.  "Kidde discovered the issue during an internal quality check and has instituted a voluntary recall of the affected products in conjunction with the U.S. Consumer Product Safety Commission."
Three models are involved:  Smoke alarm model i12010S with manufacture dates between December 18, 2013 and May 13, 2014; combination smoke/CO alarm i12010SCO with manufacture dates between December 2013 and May 13, 2014 and a combination smoke/CO alarm model KN-COSM-IBA with manufacture dates between October 22, 2013 and May 13, 2014.
All three recalled alarm models are round, white and measure between five and six inches in diameter.  Kidde is engraved on the front of the alarm.
If you have one of the recalled smoke or combination alarms, contact Kidde for a free replacement.  Their toll-free number is open from 8 a.m. to 5 p.m. Eastern time Monday through friday at 844-553-9011.
"Replacement units will be shipped within approximately 96 to 120 hours of your call to the Recall Center," the Kidde post said.
Kidde and the CPSC recommended consumers continue to use the recalled alarms until a replacement is installed.
The CPSC had not received any reports of illness or injury in connection with the recall.