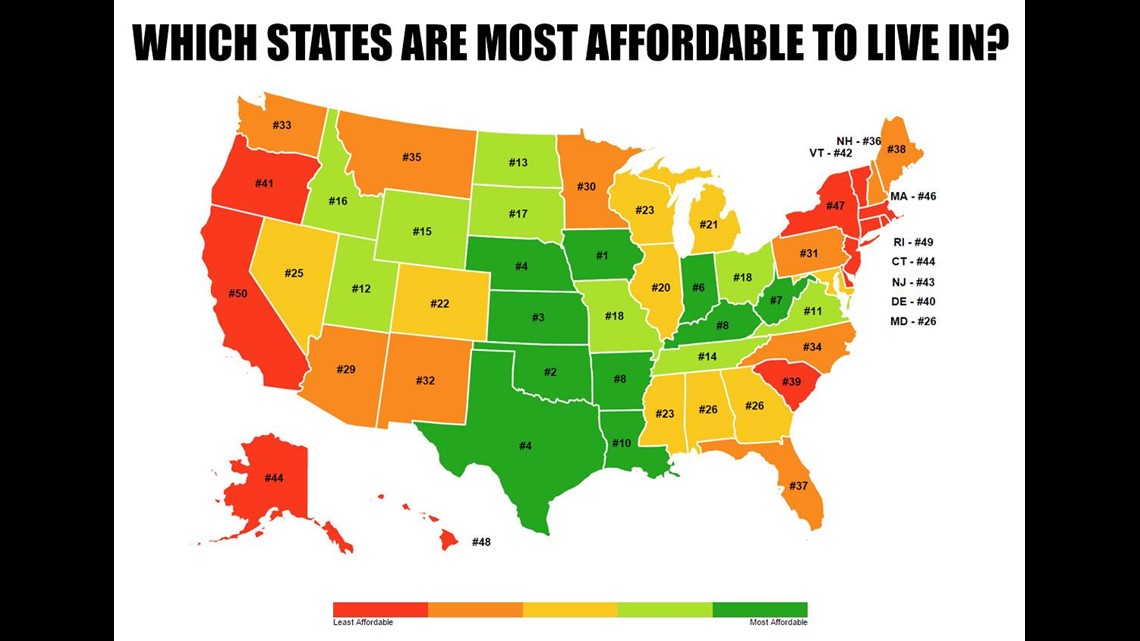 A new poll ranks Iowa as the state where it's most affordable to live in the U.S.
"(W)ith the sixth highest income, the seventh most inexpensive housing, and the fourth lowest unemployment, this state had savings galore," the Movoto post said about Iowa.
Illinois ranked 20th on the list, primarily because of higher unemployment in the state.
"That being said, Illinois also offered reasonably-priced food and miscellaneous costs of living.  It was also notable that the median income was the second-highest on our whole list," the Movoto post said.
Maryland was the state with the highest median income, the report said.  With high home prices and the second-lowest adjusted median income, California ranked as the overall least-affordable state in the U.S.