KEWANEE, Ill. — Here's a fun fact: "Kewanee" means "greater prairie chicken".
That word comes from the Native American Winnebago tribe, and it's the name they gave to a specific species of bird — the pinnated grouse, which is more similar to a pheasant than it is to a chicken.
But that's surface-level information — you can find that out on Wikipedia with a quick Google search.
So, how did the townspeople end up at the name Kewanee?
News 8 spoke with LeeAnn Bailleu from the Kewanee Historical Society and learned that Kewanee wasn't the first choice.
As the history goes, the prairies that the town was built on top of were once the home of several Native American tribes, including the Pottawatomi, the Sauk, the Fox and the Winnebago.
After Chief Black Hawk was defeated at Rock Island in 1832 and the natives were forced to the other side of the Mississippi River, settlers began to move into the area — one of the last places in the state that hadn't yet been colonized by white Americans.
Years later, a budding settlement grew into a small town — Weathersfield. As that town grew, the Galesburg-Chicago railroad was being built nearby, through the land that would eventually become Kewanee.
After the Weathersfield population learned that a rail station was being built on those tracks, many businesses literally picked up their buildings on wheels and logs and moved them over to the location to take advantage of the now-lucrative land and offer their services to railroad workers.
Eventually, this area became a new town on May 1, 1854, and residents had to eventually come up with a name. In Nov. 1854 when the first train came through, some came up with the idea to call the city "Berrien," after a man of the same name. He was a colonel and an engineer who helped built the railroad in the area.
Berrien didn't like that idea and suggested that they name the new whistle-stop town after a bird that was extremely populous around the area and that they use its Winnebago name.
That word, and now the town, is Kewanee.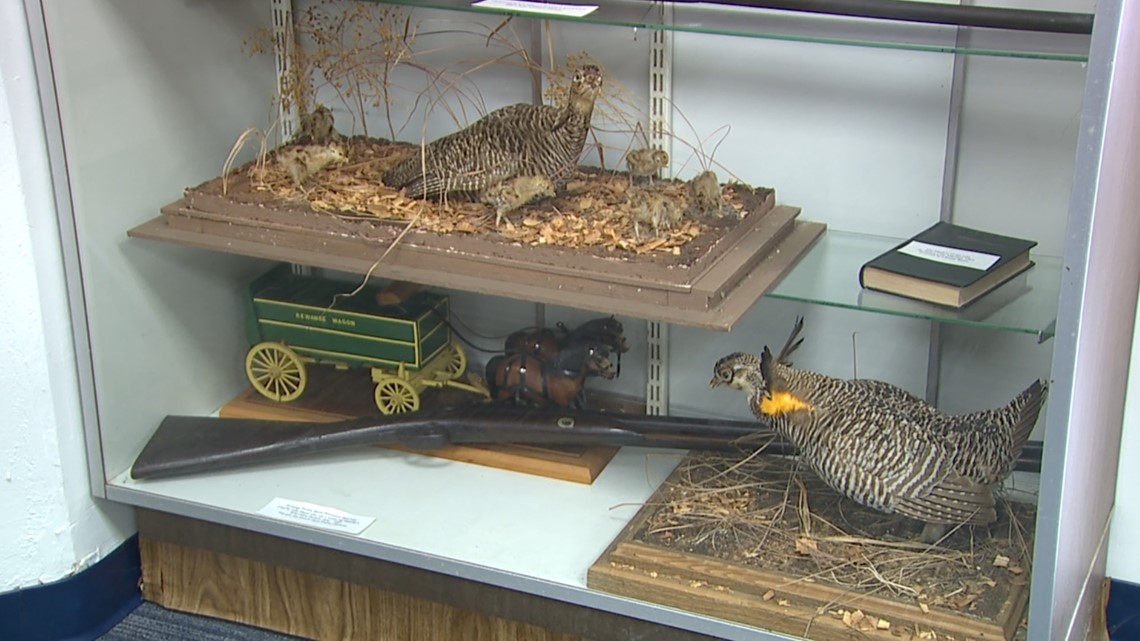 Watch more Hometown Tour coverage on News 8's YouTube channel