MOLINE, Ill. — The Moline and East Moline Police Departments are teaming up with Hyundai to hand out free steering wheel locks in an attempt to combat car thefts, according to a release from the Moline Police Department on Tuesday.
Hyundai and Kia cars have been targets for theft after an easy way to steal them became popular on social media platforms like TikTok.
On Saturday, Sept. 9, officers from both departments will be at Green Family Hyundai in Moline from 9 a.m. to 12 p.m. to give away locks to those who qualify. Green is located at 6801 44th Ave.
Police have 240 locks to distribute while supplies last.
To qualify, the owners must have/be the following:
A resident of Rock Island County
Vehicle registration of a Kia or Hyundai built from 2011-2022 (bring the vehicle to the event)
Vehicle registered to an address in Rock Island County
To ensure a smooth entrance and exit to the event, Moline police are requesting that drivers follow the map below when they bring the vehicle on site.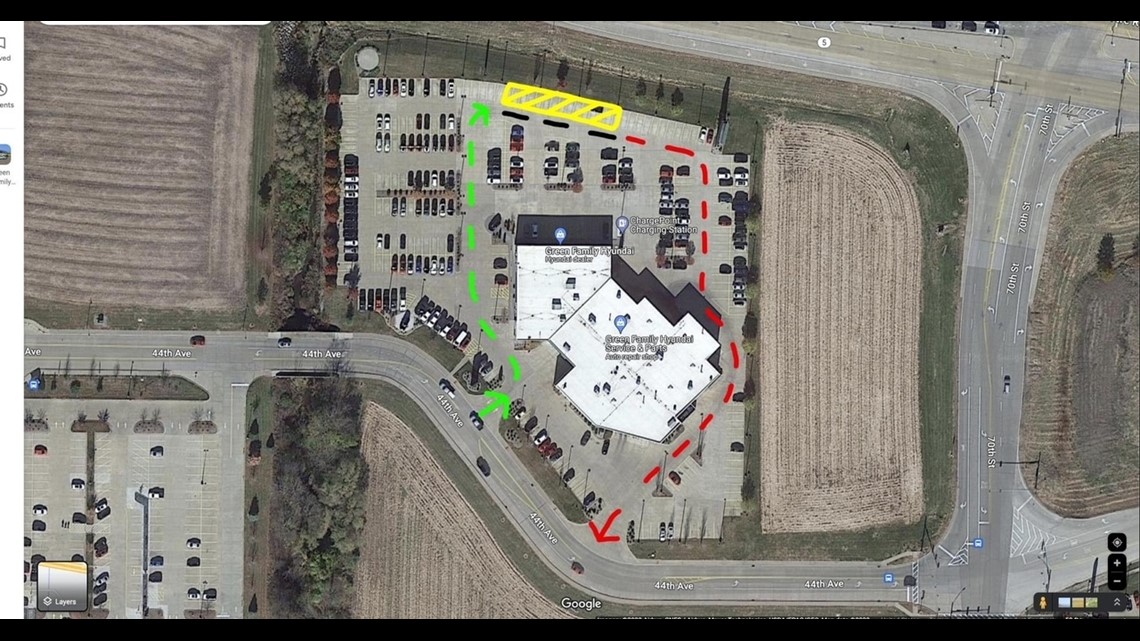 Both Kia and Hyundai are working to provide security updates through software upgrades. For Hyundai owners, check to see if your vehicle is eligible for the upgrade by clicking here or check with Hyundai dealership technicians.
Kia is also working to upgrade their vehicles' security through a software upgrade. Kia owners can click here to see if their vehicle is eligible. Kia owners may also choose to join a class-action lawsuit that has reached a settlement.
Illinois Attorney General Kwame Raoul has urged the federal courts to strengthen a private, consumer class-action settlement with Hyundai and Kia. That settlement would require the companies to recall or buy back the vehicles prone to theft or equip them with engine-immobilizer technology.