MOLINE, Ill. — The Moline Police Department blocked off parts of 4th Street Thursday night while the Moline Fire Department responded to a fire at propane supplier Sims LP Gas Corporation.
An overnight update from the Moline Fire Department says crews responded to the location at 2607 4th Avenue at 8:22 p.m. The first company arrived two minutes later to find smoke coming from all sides of the building. The structure contained LP servicing supplies and several filled LP cylinders.
That crew entered the building to try to put out the fire but had to come back out shortly after due to the threat of the LP cylinders. Crews used two elevated ladder towers and ground monitors to control and ultimately extinguish the fire.
It took crews about two hours to put out the fire. The Moline Fire Department says crews remained at the scene for four hours to complete the overhaul and look for any hidden fires.
Several homes were evacuated at the start of the fire as a precaution. No injuries were reported.
A Facebook post from Moline PD says officers shut down 4th Avenue from 34th Street to 23rd Street. Westbound traffic was diverted to River Drive or 12th Avenue around the impacted area.
Moline PD's post includes pictures of the blaze at Gold Star FS, Inc., which is close to Riverside Park. Police ask drivers to take a different route if they plan to travel along 4th Avenue Thursday night.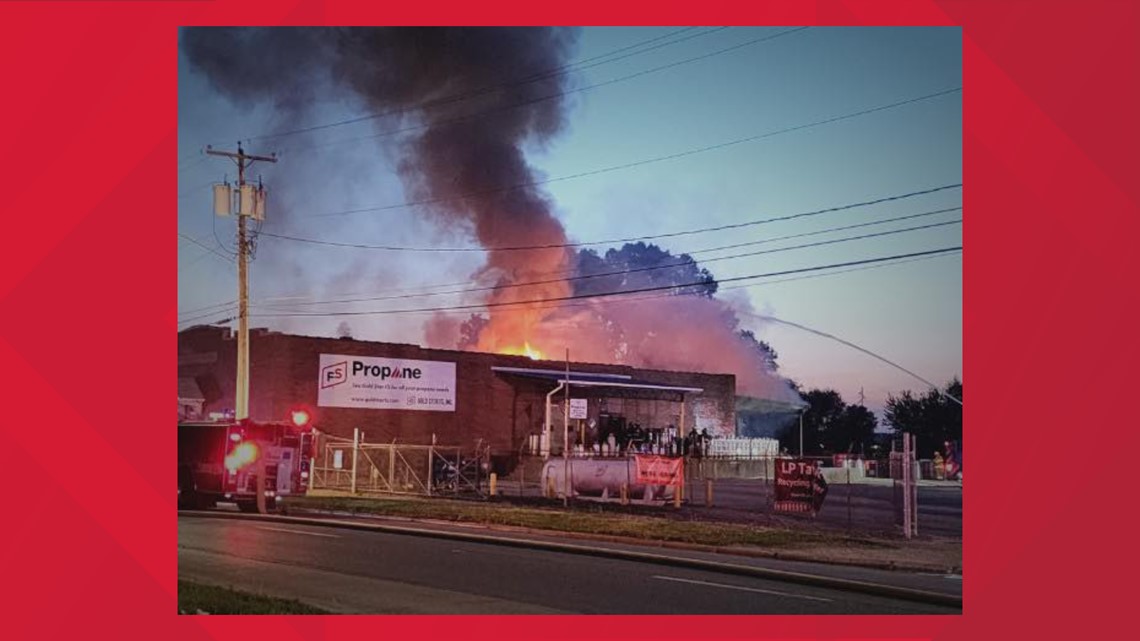 Watch more news, weather and sports on News 8's YouTube channel