Remember the winter that wasn't wintry a few years back? Yeah, about that…
NOAA's official weather forecast for winter is out and for most of the country, there's a good chance of warmer-than-normal temperatures. Heavier precipitation trends will continue across Texas and the Gulf Coast States.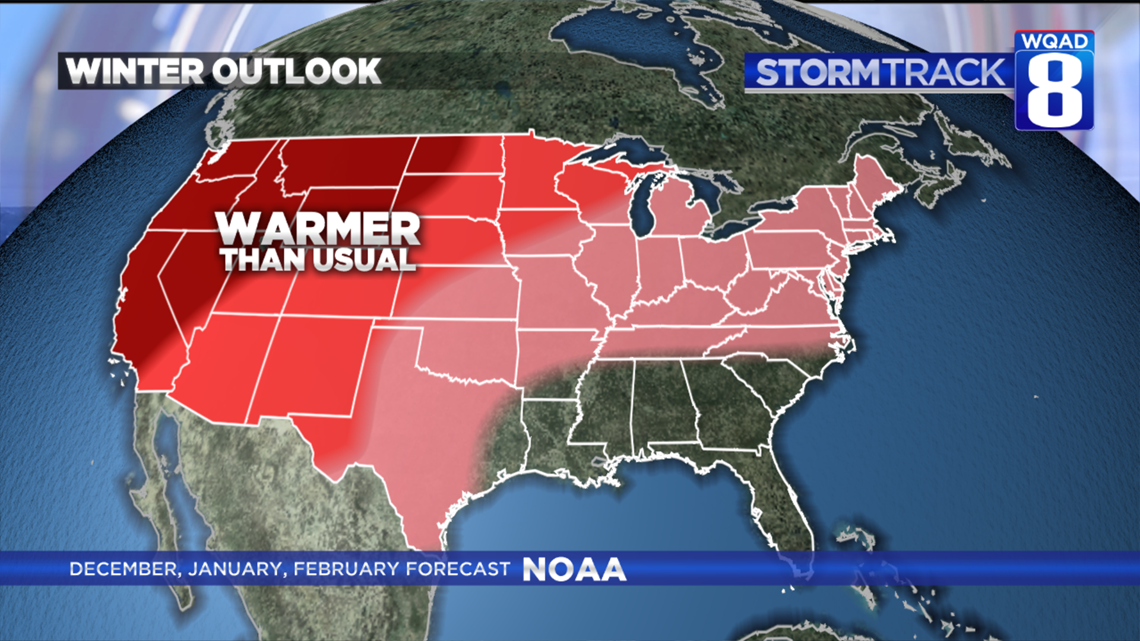 Of note: the color codes on the map don't correspond to where it will be warm, really warm, and really really warm. They are the probabilities of being warm. For the wet/dry map, it shows where there are the highest probabilities of it being dry or wet.
More importantly, this outlook shows all the hallmarks of an El Niño winter. El Niño is a warming of the Pacific Ocean waters off the west coast of South America, along the equator. When the waters are warmer, there tends to be a ridge of high pressure between Central America and Hawaii, shunting the jet stream further north across North America. This keeps the coldest air of Canada, up north of the 50-degree north latitude line.
Knowing the pattern we are getting into, we can look back at previous El Niño winters. The most recent one is the Winter of 2015/2016 (or lack of winter for that matter). Here's what happened then:
| | | |
| --- | --- | --- |
| December 2015: | 3.5 inches of snow | 0 Days Below Zero |
| January 2016 | 1.5 inches of snow | 2 Days Below Zero |
| February 2016 | 6.3 inches of snow | 0 Days Below Zero |
| March 2016 | 2.9 inches of snow | 0 Days Below Zero |
No question about it: That was an extremely warm and dry winter.
Will this upcoming Winter be that extreme? It's certainly too early to tell. And I call your attention to the fact that it takes only one perfect storm track to just dump snow on us. One big snow can really alter the scales in an otherwise lackluster season. But for snow lovers, this is certainly not the best news of the week.
-Meteorologist Eric Sorensen