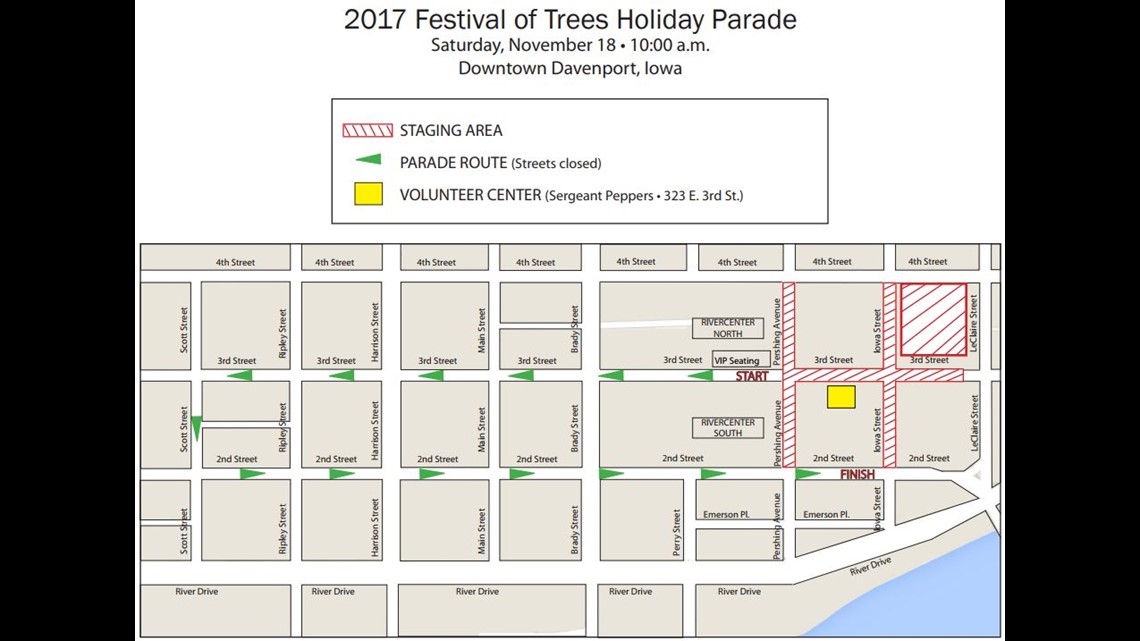 DAVENPORT, Iowa — A few streets will be closed downtown in preparation for, and during, the annual Festival of Trees Holiday Parade.
The parade is at 10 a.m. on Saturday, November 18th.
A map of the parade shows that the route starts at 3rd Street and Pershing Avenue, runs westward, takes a south turn on Scott Street, turns eastward onto 2nd Street and finishes at Iowa Street.
The streets along the parade route will be closed.