When you think of Christmas sweets, baked goods like cookies, cakes and, fudge may come to mind, but let's not forget about the Christmas candy! Thanks to a study by www.candystore.com we know what sweet treats each state is munching on!
The interactive map below shows the most popular holiday candy in each state
So which candy do people like the most? Each State has their own.
The results were compiled by a survey of over 30,000 people this year, Candystore.com also checked in with major candy manufacturers and distributors to be sure the survey corresponded with their seasonal observations.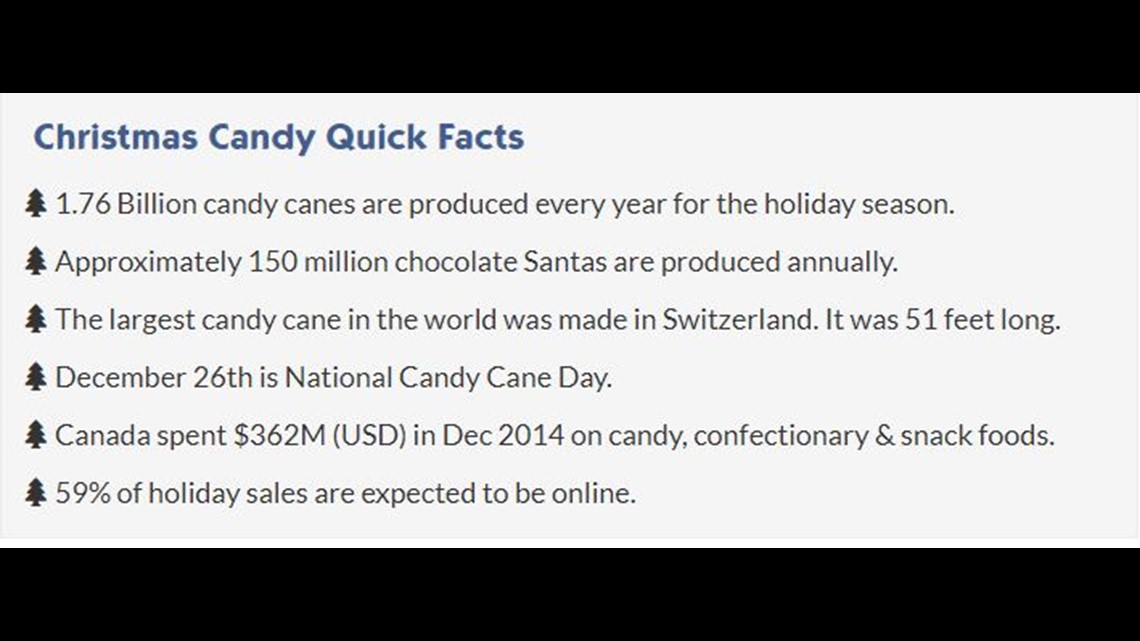 Last year, Reese's Cup Minis, took the top spot in just 3 states. This year it was top in ten states.
"Reese's Pieces' count remained at one state, though it changed from Maryland to Montana."
"Pez was all over the place last year. It was the top candy in 8 states, confounding our readers and us writers too. Was Pez truly that popular, was there some flash phenomenon that boosted them temporarily? In 2018, Pez was the top candy in only 3 states and only showed up in the top 3 five times total!"
Reindeer corn finished in the top 3 in 13 different states. Last year, it showed up 3 times total.
The National Retail Federation has said that holiday sales will go up by 4.1% this year. That puts total holiday candy sales over $2 Billion, using the National Confectionary Association's $1.93 Billion estimate from 2017.
Whats your favorite holiday candy?