HARPURSVILLE, N.Y. — First, people were hooked by the livestream as they waited for April the giraffe's calf to be born. Now, April fans everywhere can't wait to find out what her beautiful baby will be named!
Here they are, in alphabetical order:
Allysa's Choice
Apollo
Geoffrey
Gio
Harpur
Noah
Ollie
Patch
Patches
Unity
Do you want to help select the name? Vote, HERE. Each vote costs $1.
The park said they'd select a winner on April 30, at 6 p.m. ET.  They'll announce the name (tentatively) on May 1.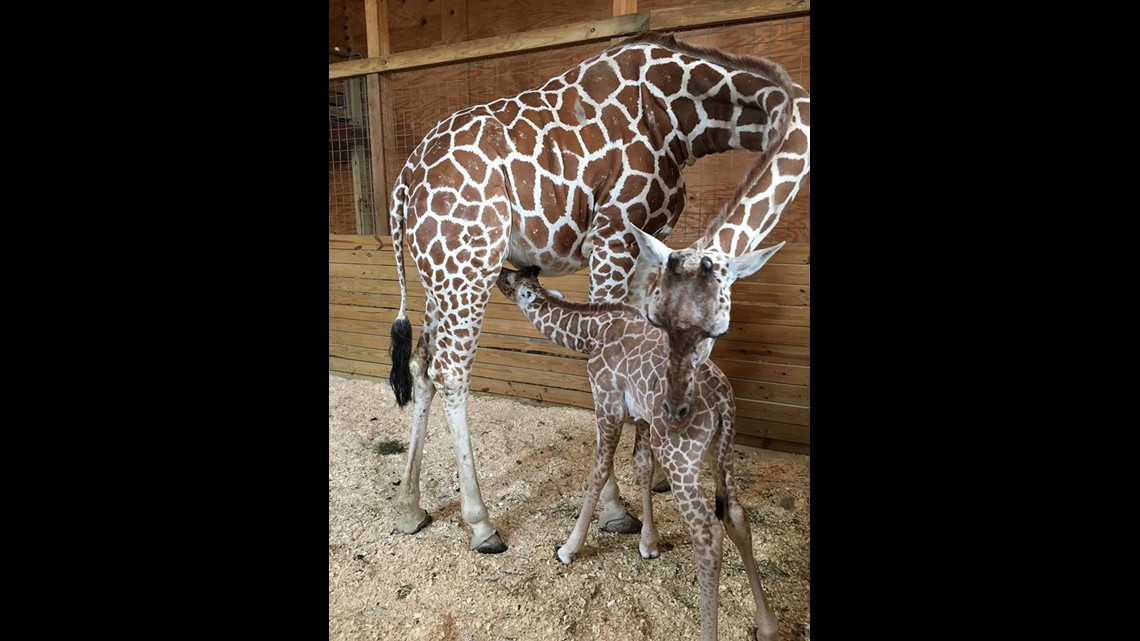 Meanwhile, did you miss watching April on the giraffe cam? If you haven't heard the news, it's back! The Giraffe Cam is returning every Tuesday from 4 p.m.-8 p.m. ET.