An Aledo, Illinois family continues to recover after their 27-year-old daughter, a Staff Sergeant in the U.S. Air Force, committed suicide.
Courtney Rush killed herself on January 3, 2012. Her parents, Rick and Gail Rush, said there were no alarming indicators that their daughter was suffering from PTSD or any other form of depression. However, after they began to peel back the layers, they started to believe their daughter's second deployment to Qatar had a lasting impact on her. Her parents said her job in Qatar exposed her to several dead American soliders.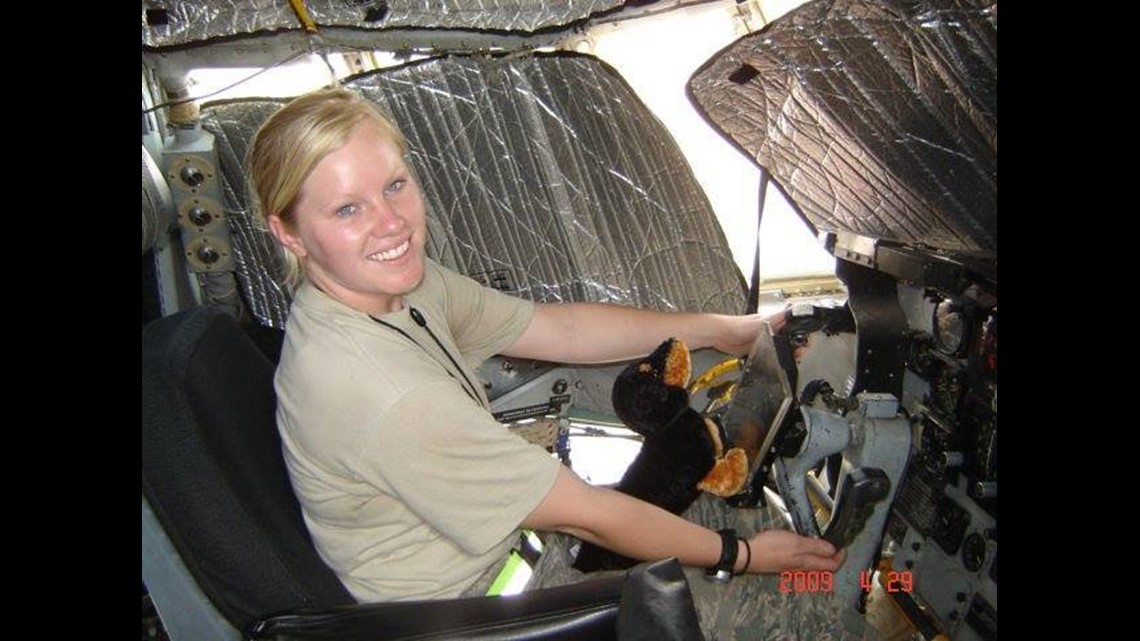 "She told us that most of the KIAs (Killed in Action) from Iraq came through Qatar, so she was one of the people that helped get the coffins off of the planes when they came in," Courtney's mom Gail continued, "That made her very said."
Eight months after she returned to South Carolina from her deployment, Gail received a phone call from Courtney's friend.
"Her friend called me and he was kind of hysterical and he asked me if I had talked to her and that he had heard that she had died," Gail remembered.
"The effects that it has are just devastating," Gail added.
As tears rolled down her face, Gail sat in her living room kitchen, describing the details of her daughters death. Gail, who now runs in marathons and raises awareness for veteran suicides, said the military needs to get serious about their high suicide rates.
"They train these guys and women to go over there, but they don't train them to come home," Gail said.
She added that in the military, a mental illness is looked upon as "weakness and that needs to change."
New government research indicates female military veterans commit suicide at nearly six times the rate of other women. The numbers nearly approach that of male veterans, which is startling because non-military females are much less likely to commit suicide than non-military males.
The VA, which compiled 11 years of research between 2000 and 2010, said military women ages 18 to 29 kill themselves at nearly 12 times the rate of non veterans. The data included all 173,969 adult suicides, both men and women and veterans and non-veterans, in 23 states.
According to research criteria, suicide rates are expressed as the annual number of deaths for every 100,000 people. For female veterans, that number was 28.7 for veterans, compared to 5.2 for other women.
For male veterans, that number was 32.1 compared with 20.9 for non-military men.
Gail and her husband Rick said they will continue to raise awareness about veteran suicides, and are hopeful more action will be taken from the U.S. Government and military.