A precautionary evacuation around the area south of Galena, Illinois was underway around 5 p.m. after several cars of a BNSF Railway Train derailed.
Initial reports indicated that five cars in a 105 car train derailed Thursday, March 5, 2015 around 1:20 p.m.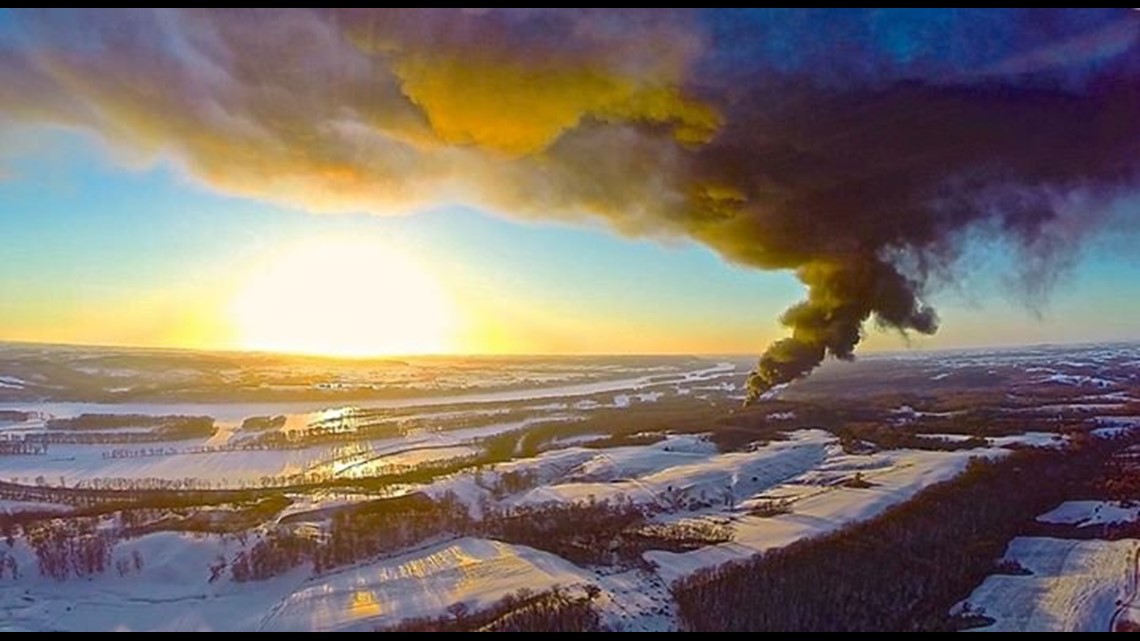 The cause of the derailment, which happened near Ferry Landing, was unknown, according to BNSF's statement.
The Jo Daviess Sheriff's Department said two of the cars were still on fire into the evening.
A spokesperson from the sheriff's department said a suggested evacuation was put into place between 5 p.m. and 6 p.m. for a one-mile radius around the wreck.  Initially, there was no evacuation reported; the one put in place in the evening was not mandatory. Around 7 p.m. authorities were reportedly placing blockades on roadways to keep people out of the evacuated area.
"Protection of the communities we serve, the safety of our employees and protection of the environment are our highest priorities," said the BNSF's statement. "We are guided by these priorities as we respond to this situation... We are grateful for the efforts of the first responders at this incident and sincerely regret the inconvenience this event has caused to the community."
BNSF said they would establish a claims center at the wreck site to help area residents who need temporary relocation or whose property has been damaged.
The tank cars involved in the incident were the CPC-1232 model that were unjacketed with half-height shields.
BNSF also said they were taking precautionary measures to protect waterways in the area and would be monitoring the air quality.
The BNSF Railway was working with local responders and notified the Federal Railroad Administration and the National Transportation Safety Board about the incident.
The Jo Daviess Sheriff's Department said there were no reported injuries.