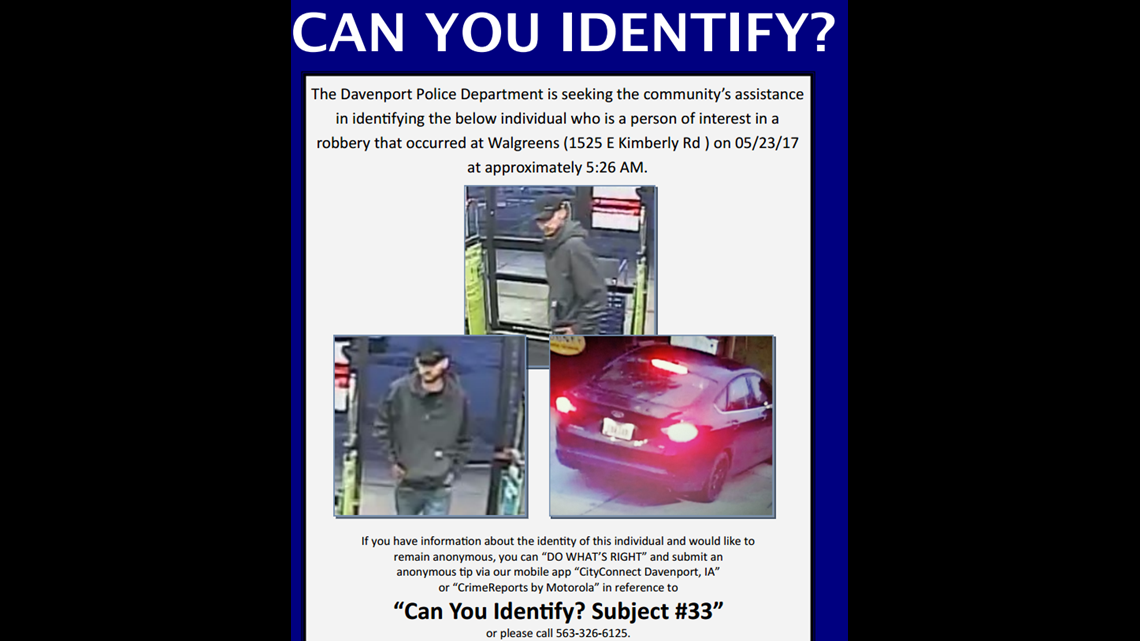 DAVENPORT — Tips from the community helped lead police to a suspect they say was involved in a Walgreen robbery.
Back on May 23, an armed robbery was reported at the Kimberly Road Walgreens, according to previous reports.  Police said a suspect went into the store with a knife and demanded prescription drugs.  The person wanted Oxycodone, Percocet, and Hydrocodone from the pharmacy.
On June 29th, police said they had arrested 28-year-old Nicholas Schwien.  He was charged with first degree robbery and second degree theft.