On Sunday morning, most of the country will participate in a semi-annual ritual: turning your clocks one hour. But did you know that it's really Daylight Saving Time and not "Daylight Savings Time?"
The idea of changing clocks dates well before 1942 when the United States started it. Benjamin Franklin is often given the honor of "inventing" it, but he only had the idea of changing sleep schedules...not moving clocks. It was actually a man named William Willett who led a campaign to move clocks forward by 80 minutes between April and October so people could "enjoy the plentiful sunlight." Britain's foe in World War I, Germany, was the first to start using Daylight Saving on April 30, 1916, in order to conserve the amount of electricity consumed. The United Kingdom started it just a few weeks later.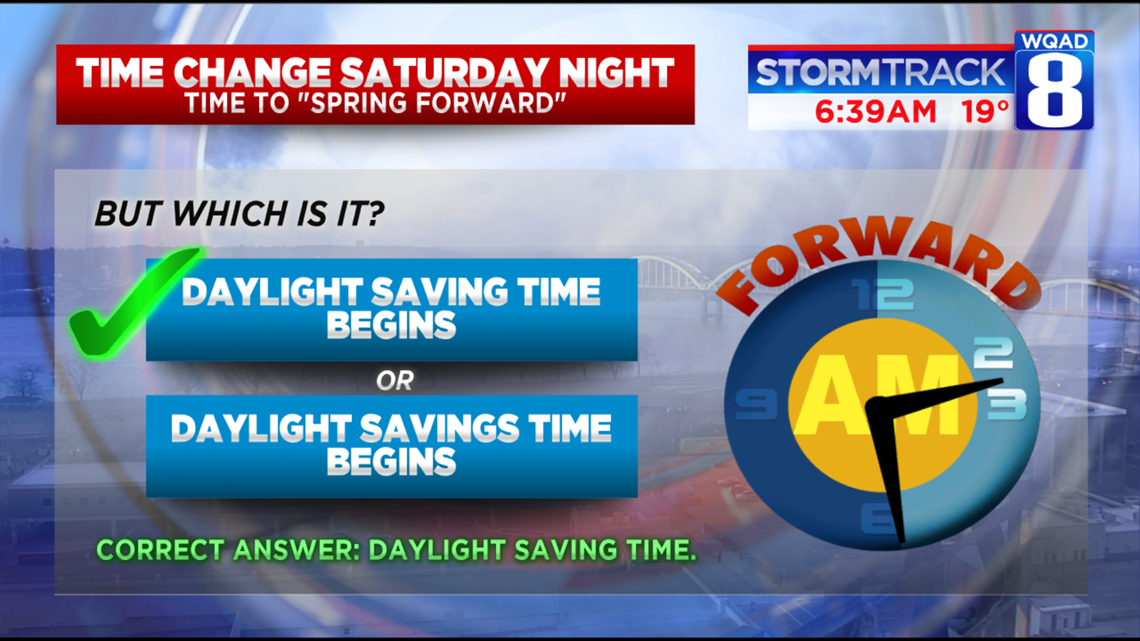 Nowadays, there's still controversy on whether Daylight Saving is needed. Just yesterday, the Florida legislature voted to stay in Daylight Saving time later this year, ending their participation. But that all depends on whether Washington D.C. allows Florida to join Hawaii and Arizona, the two places that are exempt from the Uniform Time Act of 1966.
-Meteorologist Eric Sorensen