The leaves are putting on a perfect show for us this weekend with lots of gold and red color. Recent cold weather has really accelerated maple trees' ability to produce those vibrant colors. Oaks are catching up quickly, especially north of the Quad Cities. While the next week will likely be peak for color around here, this weekend will be perfect for a fall drive.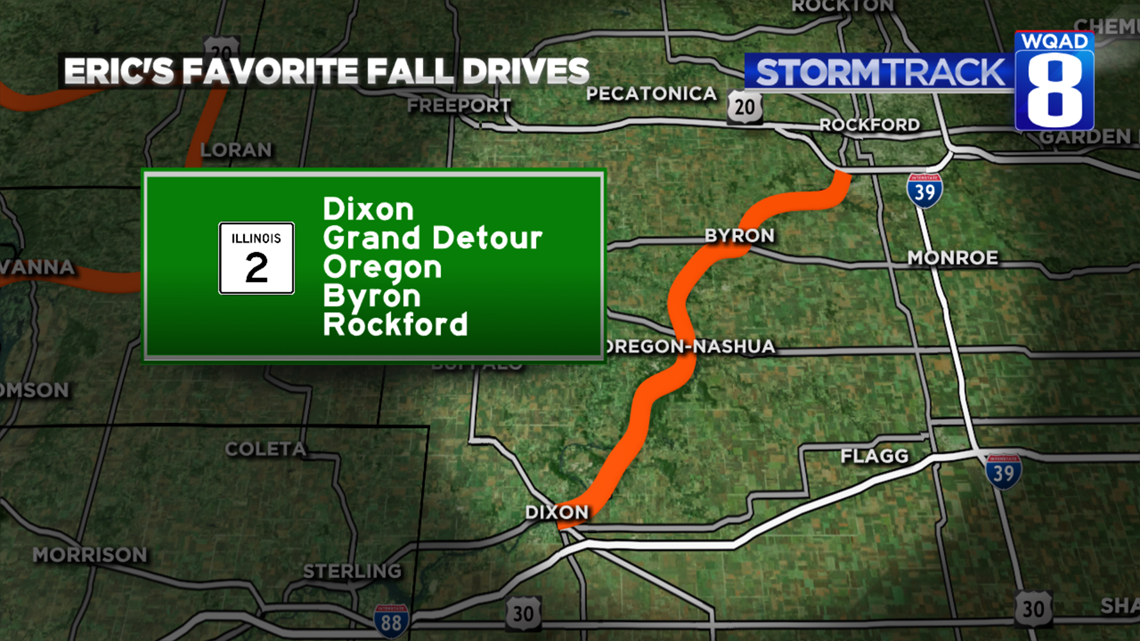 The Blackhawk Trail: Dixon, Grand Detour, Oregon, Byron, Rockford
Since I was born and raised in Rockford, I've gotta put this drive top on my list. Highway 2 runs nearly on top of the western shore of the Rock River through lush forest and steep rocky bluffs. Along the way, you can stop at John Deere's home in Grand Detour, walk the square in Oregon, and check out the Chief Blackhawk Statue at Loredo Taft State Park, and drive through the quaint town of Byron before heading into Rockford. A great stop this time of year? Anderson Gardens: one of the highest rated Japanese Gardens in the Western Hemisphere!
Round trip: 4-6 hours
100 miles
Traffic Alert: Northbound Highway 2 is closed from Grand Detour to Oregon. Take Lost Nation Road east and turn left on Lowden Rd.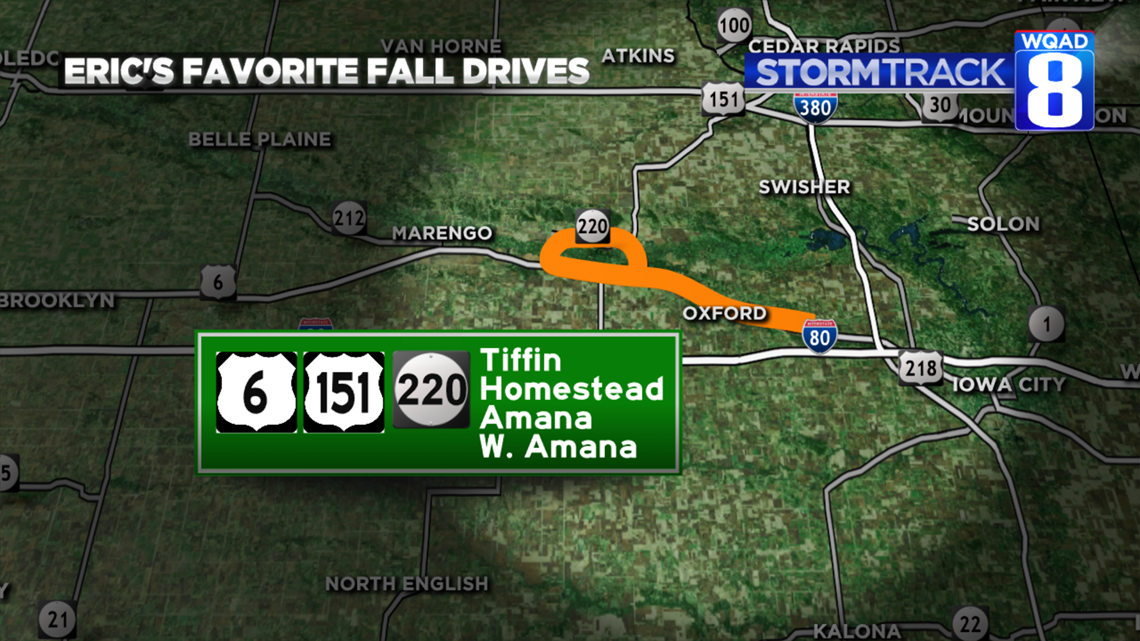 Amana Colonies: Tiffin, Homestead, Amana, West Amana
This is the time of year when the Amana Colonies is really most beautiful. Sip on hot apple cider at the general store in Amana or enjoy an ale at Millstream Brewery. Along the way, stop at Kent Park for some photos.
Round trip: 2-3 hours
40 miles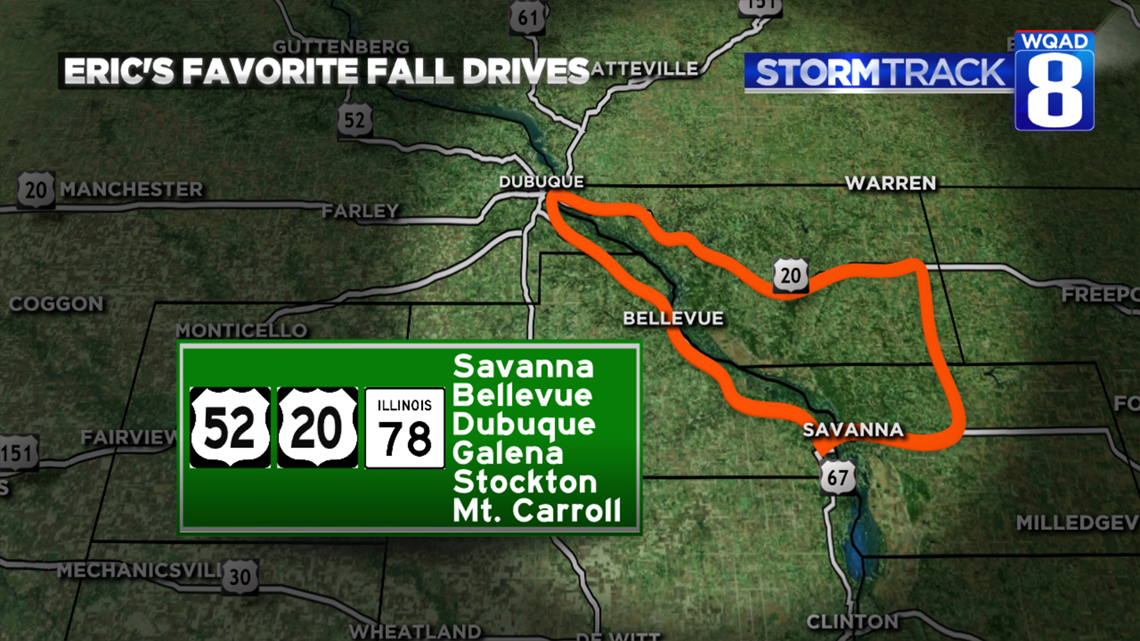 The Driftless Loop
This part of Northwestern Illinois is called "driftless" because it was untouched by the glaciers, nearly 800,000 years ago. This history makes the geography hilly. Winding roads and beautiful vistas would be enough, but quaint old towns make this loop special. Towns to explore include Savanna, Mt. Carroll, and Galena, Illinois, and Bellevue and Dubuque, Iowa.
Round trip: 5-10 hours
120 miles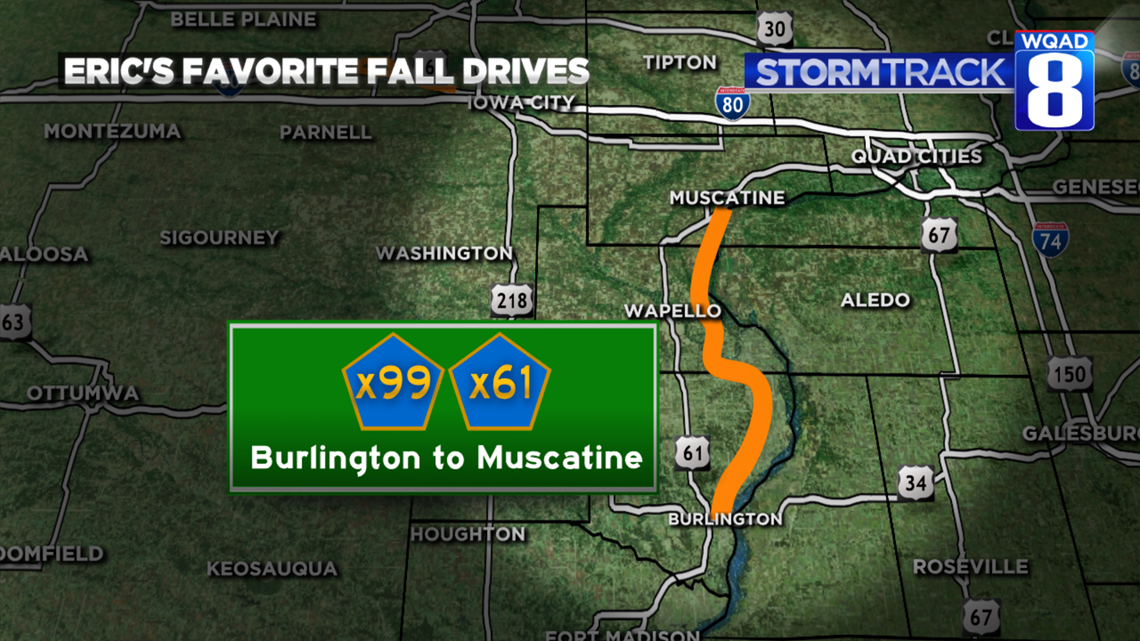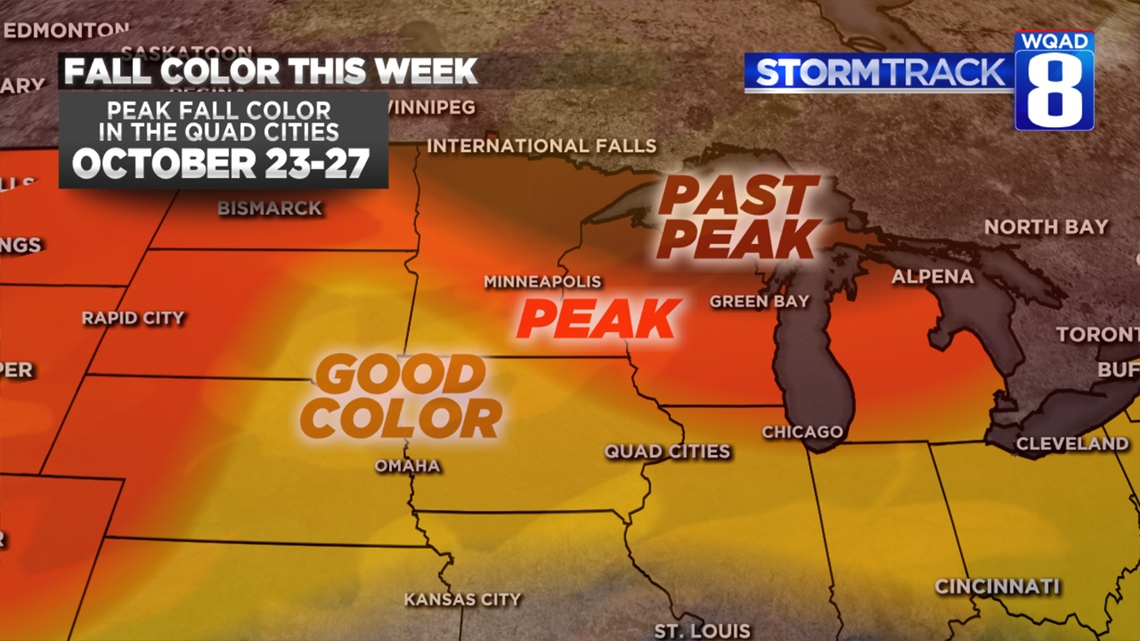 -Meteorologist Eric Sorensen
Cover photo by John Bullock