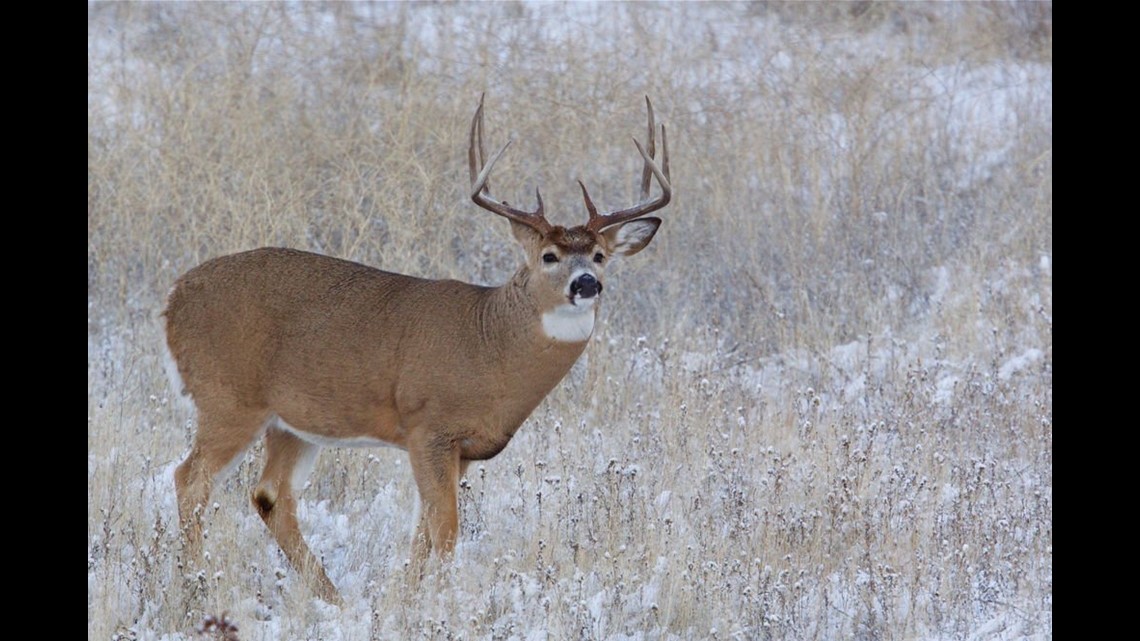 "Officer Bolton and the deputy searched the area for downed wildlife and soon discovered a relatively fresh doe deer on the hillside near where the suspects had parked. Four older deer carcasses in various stages of decomposition were found in the same location. The officers learned that one of the young men shot the doe the night before by using a high-powered spotlight," police wrote in a Facebook post. "The animal was then placed near the other carcasses in an effort to bait in and shoot eagles."
Officers found another teenager on the hillside above police. They said the boy had been searching for an eagle he admitted to shooting.
Police were not able to find the eagle. They seized two rifles and forwarded the case to the county prosecutor's office; charges are pending.
WARNING: Graphic image below