Carrie Fisher's brother says the "Star Wars" actress is receiving treatment in an intensive care unit after suffering a medical emergency on a flight Friday.
Todd Fisher said Friday night that his sister is receiving excellent care, but that he could not classify her condition. He had earlier told The Associated Press that she had been stabilized and was out of the emergency room. In a subsequent interview he said many details about her condition or what caused the medical emergency are unknown.
"Star Wars" actress Carrie Fisher is in critical condition after suffering a "cardiac episode" on a flight from London to L.A. early Friday afternoon, the Los Angeles Times reported.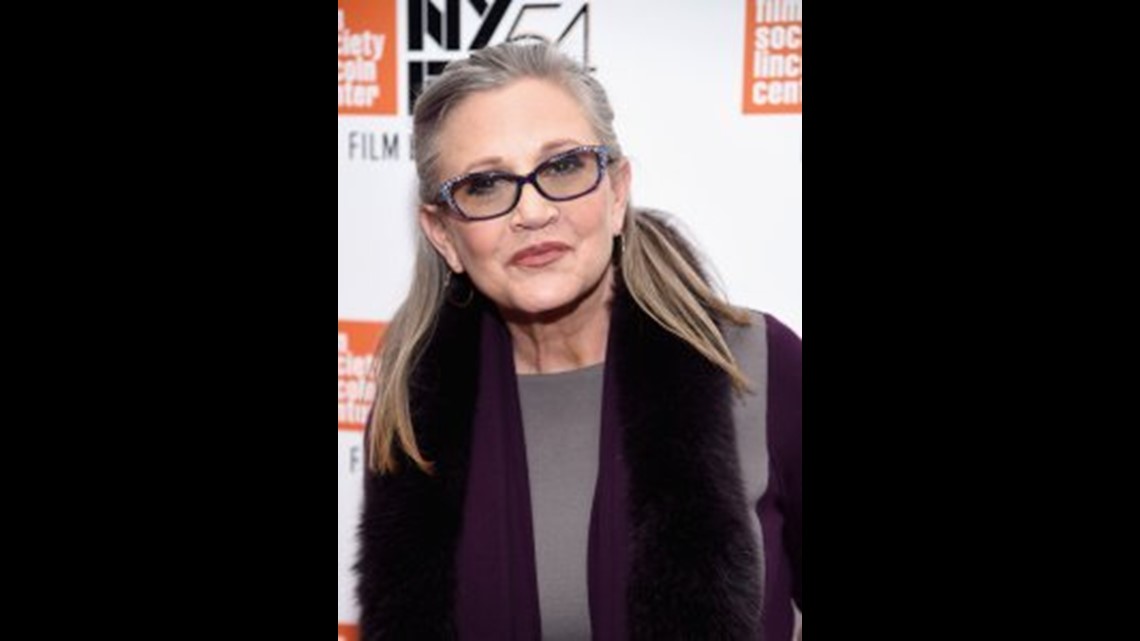 Paramedics rushed Fisher, 60, to UCLA Medical Center shortly after noon once the international flight landed at Los Angeles International Airport, according to the newspaper, citing emergency officials.
She was "in a lot of distress on the flight," a source who was not authorized to talk about the incident told the Times.
Airport police responded to a report of a female passenger in cardiac arrest in Terminal 7, where they found Los Angeles Fire Department personnel performing CPR on the woman, according to Officer Alicia Hernandez.
Erik Scott, an LAFD spokesman, confirmed to KTLA that paramedics went to Gate 74 at LAX for a patient on inbound flight at 12:11 p.m., but he also did not provide the person's name.
The patient was provided advanced life support and aggressively treated at the scene before being transported, he said.
Anna Akana, an actress and producer known for her YouTube channel, said she was on the United Airlines flight sitting near Carrie Fisher, and tweeted about the medical emergency that happened on board the plane.
According to Akana, Fisher "wasn't breathing for 10 minutes or so."  The United crew, as well as doctors and nurses who happened to be on the flight, sprang into action immediately, administering CPR to the actress until the flight landed, according to tweets.
News of Fisher's illness quickly spread through social media, sparking an outpouring of support for the actress.
Mark Hamill, Fisher's "Star Wars" co-star who played Luke Skywalker, tweeted: "As if 2016 couldn't get any worse... sending all our love to @carrieffisher."
Peter Mayhew, who played Chewbacca in the film series, tweeted: "Thoughts and prayers for our friend and everyone's favorite princess right now.. @carriefisher."
Fisher, the daughter of Hollywood actors and Eddie Fisher and Debbie Reynolds, rose to fame following the release of the first "Star Wars" movie in 1977.
She is also a published author, and has been recently promoting her new memoir, the "Princess Diarist," which was based on diaries she wrote while she was filming "Star Wars Episode IV: A New Hope."
Fisher will once again reprise the iconic Princess Leia role in "Star Wars Episode VIII." The film is currently in post-production and is expected to come out at the end of 2017.
KTLA's Jennifer Thang and Jessie Pierre-Petido contributed to this story.