CLINTON, Iowa -- Residents of a downtown apartment building got a sudden notice of eviction this week after being told they had to vacate their apartments due to non-payment of utility bills by their landlord.
Renters at the Lafayette Apartments said they were greeted with notices on the elevator door and in hallways, saying they had to move out before the electricity was shut-off on Thursday, Aug. 9.
"It was kind of sudden. Kind of wasn't expecting it," said Christopher Olsen, who has lived in the Lafayette Apartments for two years.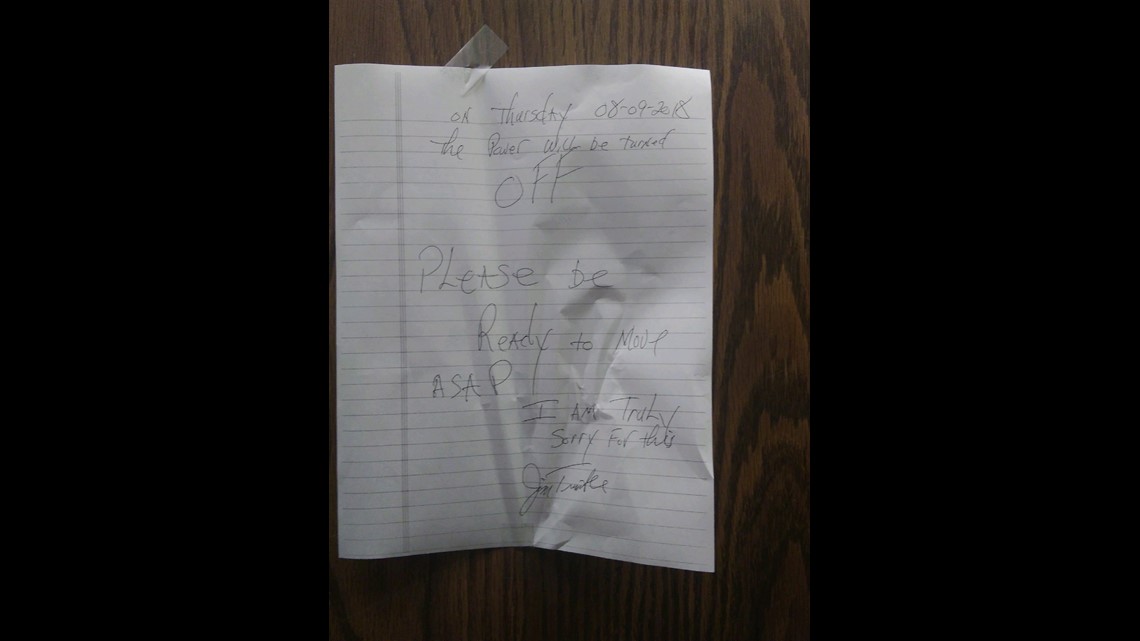 The city of Clinton's Building and Neighborhood Services organization hosted an emergency meeting at 5 p.m. on Tuesday, Aug. 7 for residents of the five-story Lafayette Apartments at 143 6th Avenue South to help them relocate on short notice.
Clinton City Administrator Matt Brooke said the apartment's landlord, Jim Trimble, has not paid Alliant Energy for electricity to the building or the city for sewer services since February 2018. Alliant announced it will be shutting off utilities and residents need to vacate.
Alliant said it will tentatively keep the power on until the end of the month.
"The property has had some issues through the years," Mayor Mark Vulich said. "But up until now, we've been able to work through everything. And this now has become a bigger issue."
Brooke believes that around 25 of the building's 98 listed apartments are currently occupied. May Vulich said about two dozen people are affected.
In a release sent Tuesday afternoon from the Building and Neighborhood Services organization, city leaders said they will "work jointly with other agencies in our community to reduce the amount of stress for residents that will be affected by the move."
Agencies at the Tuesday meeting helped with housing deposits and application fees, paying for food and legal aid.
Residents with questions on assistance can contact BNS at (563) 242-2144 ext. 3.