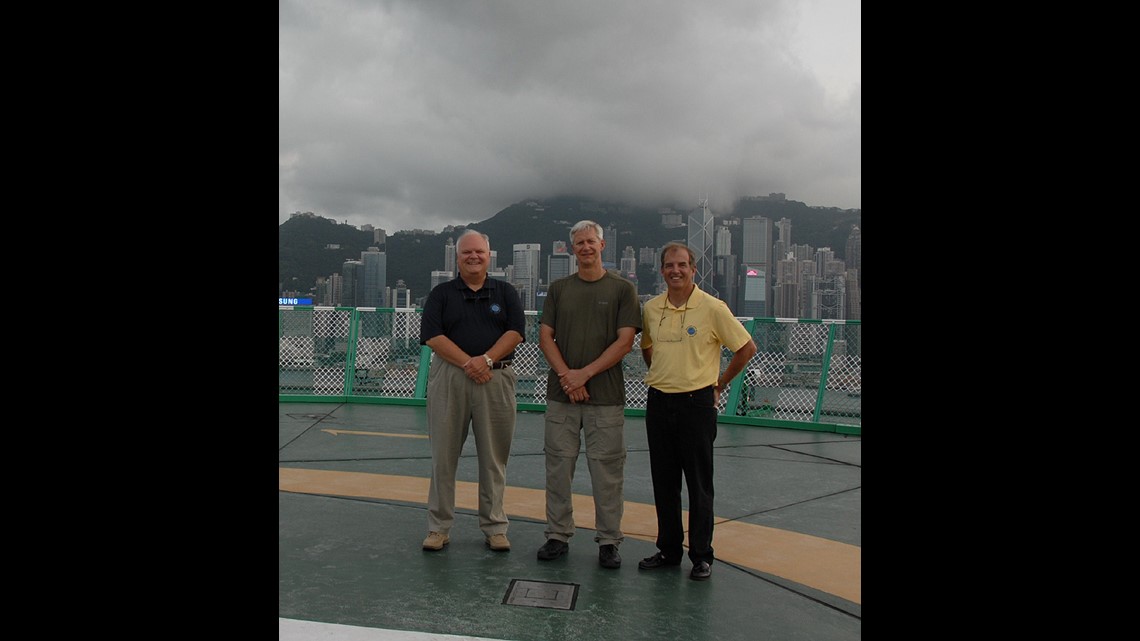 Glenn "Skids" Smith was flying as a member of The Hoppers flight team when his plane crashed at the Quad City Air Show Saturday, September 1, 2012.
The crash happened just after 1 p.m. in an alfalfa field southwest of the Davenport Municipal Airport at Mount Joy, Iowa.
The Hoppers website said Smith was the newest member of The Hoppers team and he was working on becoming a certified lead formation pilot.  
Smith was from Frisco, Texas. 
Smith had more than two decades, and more than 2,000 hours, of flying experience and held a commercial pilot's license with instrument rating. 
"The Hoppers quickly became close and trusted friends. They are a special group of aviators dedicated to aviation safety and proficiency; and we use the excitement of aviation as a message to motivate kids to succeed," the site said, quoting Smith.
Smith flew as First Officer on the crew for the Grace Flight Around the World Mission 2010.  He and two other aviators flew around the world in the summer of 2010 to raise awareness and funding for Grace Flight of America, which relies on donations and volunteer pilots to give free air transportation for medical and humanitarian purposes.  
Smith was also a certified scuba diver and licensed sailor who enjoyed snow skiing and golf.  He was 58 years old.
The Hoppers sent us this statement about the loss of their friend, Glenn Smith:
We lost our team mate and close friend Glenn Smith, call sign "Skids", to an accident at the Quad City Air Show on September 1, 2012.
Glenn recently retired after building a very successful business in the software industry. He had many interests and loved to be out in nature, as well as traveling the world.
"Skids" was a careful and very accomplished pilot and was rated in a variety of airplanes. He always went out of his way to achieve the Hopper Mission (www.hopperflight.com).
He leaves behind family and many close personal friends and associates, as well as his Hopper Team. We thank the people that have written with your thoughts and prayers, it helps.
He left us too early and we will miss him.
God Bless Skids,
The Hoppers