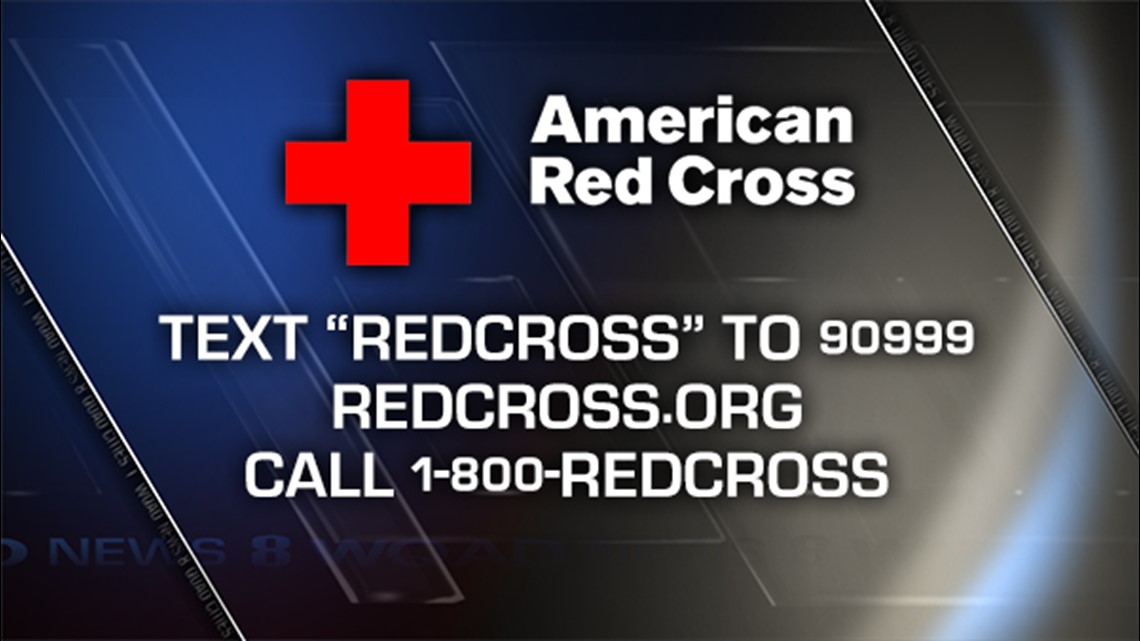 "We ask that you DO NOT bring more clothes, bedding, or furniture to Crossroads United Methodist Church. Water and non-perishables are still welcome," said a November 19, 2013 comment from the administrator for the Washington IL Tornado Recovery page on Facebook. 
Donation checks can be made out to Tornado Relief Fund and dropped off (or mailed to) Washington Community Bank at 1895 Washington Road in Washington, IL 61571.
If you want to volunteer with clean up please call the Tazewell County Health Department at 309-925-5511.
You can donate to the Salvation Army by texting STORM to 80888 to make a $10 donation.  You can also send a check to The Salvation Army, 401 NE Adams, Peoria, Illinois 61603. Specify that you're donation is for "November Tornado Relief."
To give directly to the American Red Cross for disaster relief, you can donate on their secure online donation page – click here.  You can text redcross to 90999 to donate $10 via your mobile carrier, and the charge will be added to your next bill.  To donate to them by mail, complete their donation form (click here) and mail it with a check made out to American Red Cross.  The mailing address for donations is American Red Cross, P.O. Box 4002018, Des Moines, IA 50340-2018.  You can also donate by phone by calling the American Red Cross at 1-800-RED CROSS (1-800-733-2767).
The American Red Cross is also accepting donations at the Red Cross office, 143 E. Main Street in Galesburg, Illinois.
Follow the American Red Cross of the Quad Cities Area on Facebook – click here.
Volunteers from QCPaws planned to take pet supplies to a shelter in Pekin the week of November 25, 2013.  Donors can contribute pet supplies between noon and 5 p.m. Monday through Friday, and between noon and 4 p.m. on weekends, at the Rock Island County Animal Shelter at 4001 78th Avenue in Moline, Illinois.  To contact the shelter, call (309) 558-3647.
Herman's, Inc., 2820 Blackhawk Road in Rock Island, will serve as a collection site for items to help with tornado relief in Illinois.  Donations will be accepted there between 8 a.m. and 4 p.m. Wednesday, November 20 and Thursday, November 21, 2013.  They will fill a trailer there and take donated items to Red Cross-sponsored drop-off locations throughout central Illinois.    Items they need include:
Gift cards to drug, grocery and home improvement stores;
Zip-close sandwich bags and disposable coffee cups with lids;
Personal care items including toothbrushes, toothpaste, toilet paper, shampoo, conditioner, combs, shaving cream, soap and deodorant;
Cleaning supplies including buckets, sponges, rags, dish soap, paper towels, mops and towels;
Baby items including formula and diapers;
Hardware items such as flashlights, batteries, work gloves, duct tape, packing tape, scissors and tarps;
Safety vests for workers.
From the page, another Facebook profile has been launched to help community members be reunited with lost photos and items. Click here to see that page.