BETTENDORF, Iowa — Lillian Weber, the Bettendorf woman who pledged to sew 1,000 dresses for a charitable organization that clothes African children, died on the eve of her 101st birthday.  She was surrounded by her three daughters at her farm home when she passed at 6:30 p.m. Thursday, May 5.
Lillian's daughter Le Winger, who shares the same birth date, says her mother was still sewing the simple dresses for children hours before her death.
"She was slowing down but was still sewing dresses this week," said Winger.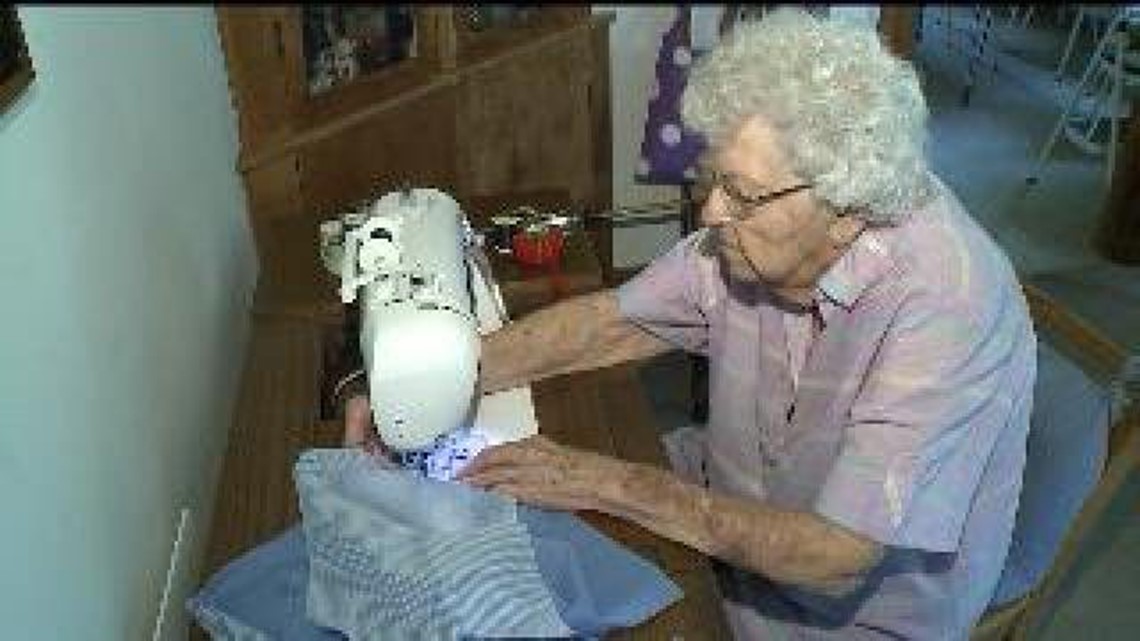 Lillian finished dress number 1,234 on Tuesday.
"'Little Dresses for Africa' has been blessed beyond measure by not only the beautiful dresses that she made but also the world-wide attention that she brought to the ministry," the organizations founder, Rachel O'Neill tells WQAD News 8 in a statement.
"Our prayers are with the family as they adjust to their loss and we honor Lillian and the legacy of love that she leaves."
"On behalf of the children of Africa, "Zikomo!" (Thank you), Ms, Lillian!," wrote O'Neill.
We visited her again for her 100th birthday on May 6, 2015 when she received more than 400 letters from around the world from sewing machine company SVP Worldwide, the maker of Singer, Husqvarnas, Viking, and Pfaff sewing machines.
Lillian is survived by three daughters and one son, 12 grandchildren, and 20 great grandchildren.
Funeral services are still being finalized at Halligan-McCabe-DeVreis funeral home with a funeral next week at Our Lady of Lourdes church in Bettendorf.