Quad Cities Restaurant Week continues on Good Morning Quad Cities with a stop at Brew in the Village. Located at the corner of 11th Street and Jersey Ridge Road in the Village of East Davenport, the restaurant utilizes the space of the area's original blacksmith shop...dating to the 1860s.
Chef Travis Atkins is originally from the Quad City area, but chef-trained in the Chicago area. His creative mind pairs popular flavors and generous portions onto the plates. "I'm most excited about pairing the right wine with the dinner," he says. Today, the chef plated up a smoked salmon salad which he says is a crowd favorite.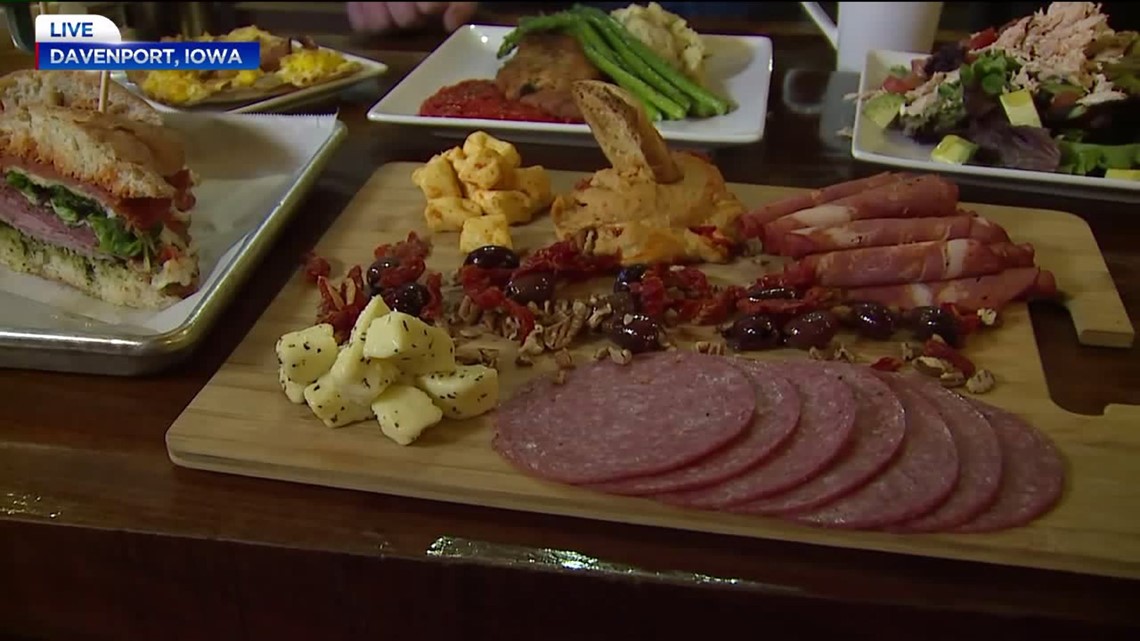 Popular sandwiches include a Cranberry Turkey and Brie, Brew Club, BLT, and a new Spicy Italian. The restaurant has teamed up with Mama Bosso in Rock Island for ciabattas and the crusts for their flatbreads.
Speaking of flatbreads, their breakfast flatbread comes with a sausage gravy and has all the toppings. Others include Chicken Pesto, Buffalo Chicken, and a signature Chipotle BBQ Pork Belly flatbread.
The namesake comes from locally-brewed beers that change on a near-daily basis.
Bottomless Mimosas and Bloody Marys are popular on the weekends, along with the streetside patio which is enjoyed on any warm day.
For QC Restaurant Week, specials include 30% off of any flatbread and a $15 dinner which includes a smoked chicken breast, served with red pepper coulis, garlic mashed potatoes, asparagus, side salad, and dessert.