DAVENPORT -- One Human Family QCA , a group created last March to combat community hate crimes, held a "No Hate Rally" Wednesday, August 16 in Davenport's Vander Veer Park.
Marchers with their signs of peace walked around the park along Brady Street and Central Park Avenue.
The fliers, titled "Missing: A future for white children," denounces racial mixing and the immigration of foreigners to the United States.
The National Alliance, a white supremacist group claims responsibility for the fliers.
The motivation behind Wednesday's "No Hate Rally," then changed to include a protest against the violent weekend in Charlottesville, Virginia.
"(The Quad Cities are) not the same as Charlottesville. There's not a mass gathering of hate groups here, but we don't want that to happen here… We want to become united as a community and celebrate who we are and our diversity," says One Human Family QCA organizer, Reverend Richard Hendricks.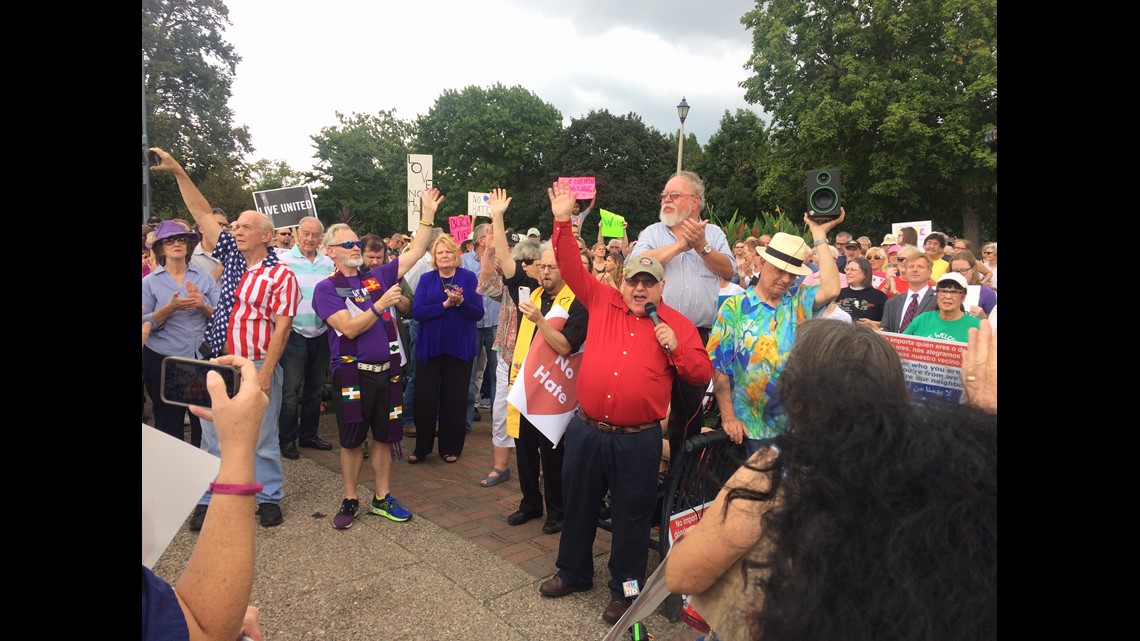 Davenport police said Wednesday's rally went smoothly and was not marred by violence or confrontation.
Lt. Jason Smith confirmed that a handful of counter-protesters were escorted out of the park at one point and asked to demonstrate outside the park boundary.
"The organizers of the rally had a permit and these individuals did not," Smith said.
Video of police escorting the counter-protesters out of the park is below: