A unique event happening this Saturday, September 16 from 9 a.m. – 12 p.m. is giving back to the men and women who serve our country.
The Rock Island Arsenal Chapter of the Association of the United States Army (RIA AUSA), Bent River Brewing, Indigo Yoga and The Puppy Jake Foundation are all teaming up to hold a Puppies Yoga Beer event.
The event helps raise money to train and certify service dogs that eventually go to a veteran.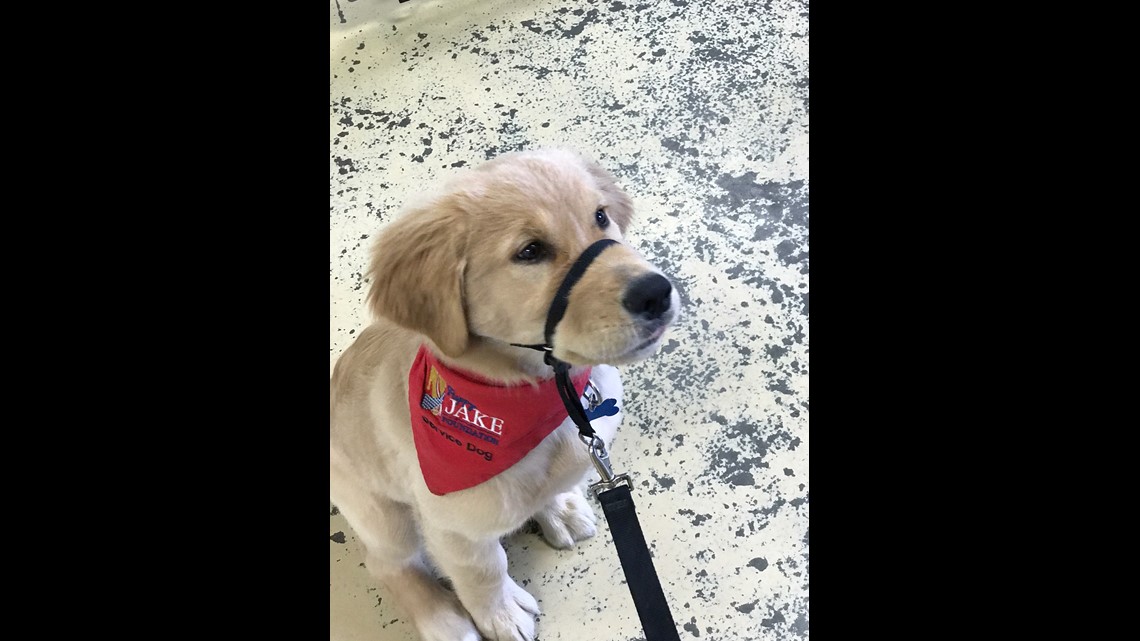 People will be able to do some yoga, drink beer and interact with the "pups in training" and see how service dogs help veterans.
The dogs come from the Puppy Jake Foundation where the organization spends around $20,000 dollars to get the dogs ready to help a veteran. Veterans only pay $150 to get their furry friend.
"If someone has PTSD for example the dog is trained to recognize some of those signs and comfort the veteran through that episode," says Julie Johnson, with the Rock Island Arsenal Chapter.
For $10, people will have the option to interact with a group of four-month old golden retriever puppies that are being trained as future service dogs for military veterans. People can also do an optional yoga class (pre-registration is required) hosted by Indigo Yoga. There will also be $3 pints throughout the event.
The yoga classes will be held at 10 a.m. and 11 a.m. and are limited to 25 people per class. You register for yoga at contact.ria@ausa.org.
"Puppy Jake Foundation absorbs a lot of the cost for going through the training. To turn around and ask the veteran for a $150 application fee is huge. They rely on events like this for people to step forward with these funds," added Johnson.