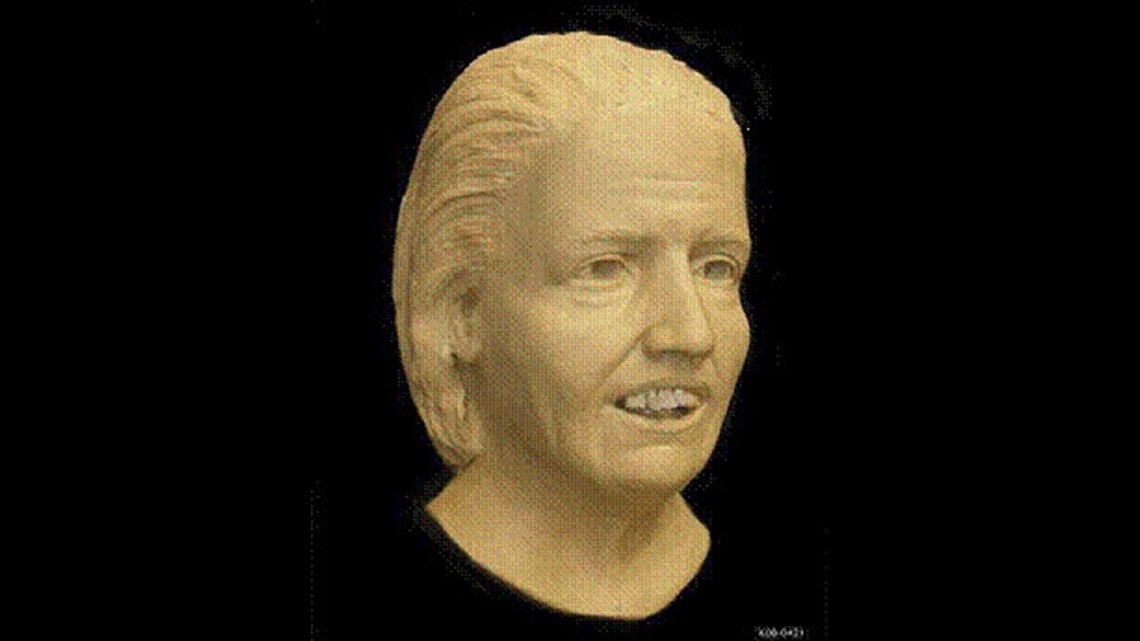 Investigators hope updated information and artist's renderings might help identify a woman whose skeletal remains were found in the East Galesburg Brickyards in 1996.
New artist's renderings were released May 1, 2013 showing an approximation of the woman's face.  Police stress the images are not a portrait of the deceased person, but an estimate of her facial characteristics based on measurements of the remains.
The remains were found inside a kiln at the abandoned Purington Paver Brickyards in East Galesburg, Illinois, Sunday, May 5, 1996.
DNA testing was not available when the remains were discovered.  Investigators said soon after the discovery that the remains were believed to be those of Lula Cora Hood, who was last seen by her family in 1970.  Based on that determination, the case was closed in 1998.
DNA tests performed in 2008 determined the remains did not match DNA provided by Hood's family members, so the case was re-opened.   Hood was located in Jacksonville, Florida in July 2011. A new facial approximation model and additional information about the case were gathered in 2012 and early 2013.
Police think the remains are those of a Caucasian woman who was between 4-feet 11-inches and 5-feet 5-inches tall.  She had light reddish-brown hair, weighed 130 to 160 pounds, and they estimated her age to be between 55 and 85 years old at the time of her death.  Her death was believed to have happened between 1984 and 1996.
Clothing found in the area of the remains included tan, size 8 KangaROOS brand snow jogger boots, light-colored Sears brand polyester pants, a white with black and red pinstripes Laurie Mae blouse with lace and ruffles on the front, a blue zip-up hooded sweatshirt, white bra and underwear, white and yellow pompom socks and a brown plastic trash bag worn as a protective smock.  Investigators found nine other folded trash bags, a small clear plastic bag and a brown leather zipper pouch as well.
The woman had a pronounced overbite and had numerous teeth extracted prior to her death.
Investigators are especially interested in hearing from anyone with a female friend or family member who was missing between 1980 and 1986.
They would also like to speak with anyone who worked at the Galesburg State Research Hospital and Galesburg Mental Health Center, and anyone who might have provided dental care to residents of that facility, between 1980 and the time it closed.
Police said it would also be helpful to hear from anyone who provided food, clothing or shelter to homeless or disadvantaged people between the mid 1980s and mid 1990s.
The Knox County Sheriff's Department established a Jane Doe Tip Line at (309) 345-6790.  Anyone with information or possible leads to identify the woman can call that  line or email tips@knoxcountysheriffil.com.