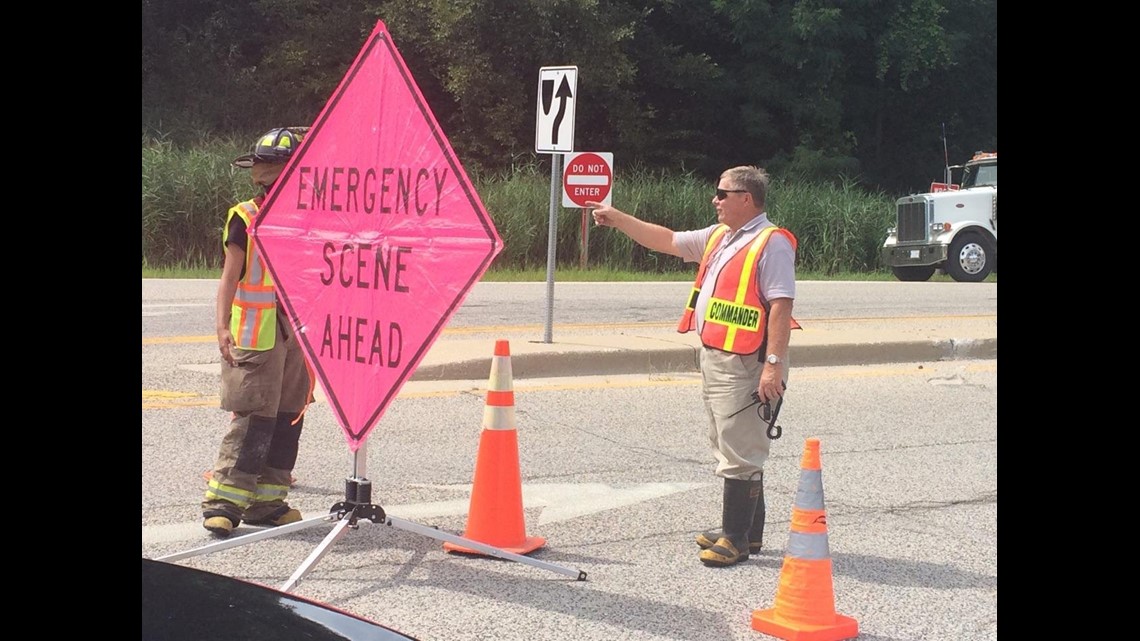 COLONA, Illinois — I-80 westbound traffic was diverted to westbound I-74/280 at the "X" (I-80/74 interchange) due to a fatal crash Sunday, Aug. 14. Lanes reopened around 5:40 p.m.
A moving truck was traveling east on I-80 in the construction zone around 1 p.m. Sunday when it hit a motorcycle that entered the roadway from the Cleveland Road Ramp  at mile marker 6, says the Illinois State Police.
The motorcyclist was killed, but has not been identified by authorities.
Authorities are still on scene, and no one has been charged.
Traffic was congested and backed up around 2:30 p.m.
Responding crews included the Illinois DOT, Illinois DNR, Colona fire and police departments, Illinois State Police Traffic Crash Reconstruction Unit and the Illinois State Police District 7.