MOLINE, Illinois -- The Sam's Club in Moline closed down for one day ahead of a permanent closure set for the end of January 2018.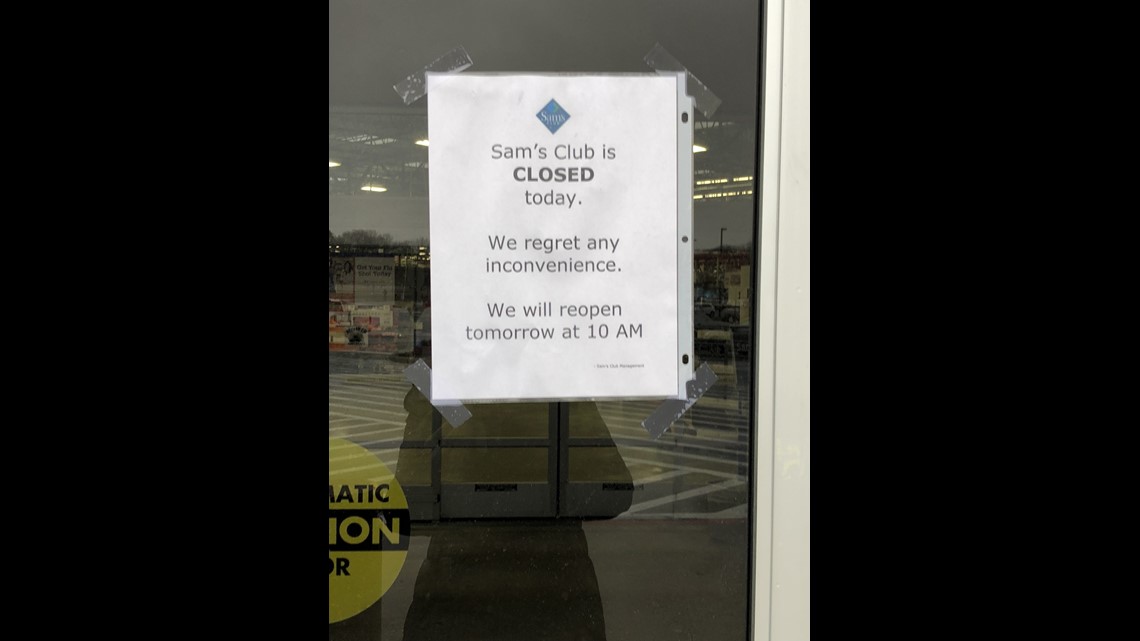 WQAD News 8 spoke with Moline's Planning and Development Director Ray Forsythe about the situation.  Forsythe said that Sam's Club's corporate office notified the city about the closure on Thursday morning.  He confirmed that the store's closure was a corporate decision and was not tied to any other projects or construction in that area.
More than 150 Sam's Club employees at the Moline location were expected to be laid off with the store closure, Forsythe said.  The official closure date was expected to be Friday, January 26th.
"They're a top retail generator in Moline, not the top but one of the top at least top ten, sales tax generator so obviously it's a sales tax loss to the city," said Forsythe.
According to a report by Business Insider Walmart - which owns the membership club stores - is closing 63 Sam's Clubs across the country.  The closure was described as abrupt, and some employees reportedly did not know it was coming.
On Twitter Sam's Club replied to several questions regarding the shut down of stores around the country. The store's Twitter replied with the following statement:
"After a thorough review of our existing portfolio, we've decided to close a series of clubs and better align our locations with our strategy. Closing clubs is never easy and we're committed to working with impacted members and associates through this transition."
When WQAD News 8 called the Moline location, the call was picked up by an automated message that said:
"Thank you for calling Sam's Club. We appreciate your business... this location will be closed today and reopening tomorrow, January 12th at 10 a.m."
The Davenport location remained open as normal, and also remained listed as a club location on the website.