Bettendorf, IA, – The Bettendorf Community School District is hosting a public groundbreaking ceremony on Thursday, October, 4 to commemorate the beginning of the new Mark Twain Elementary School.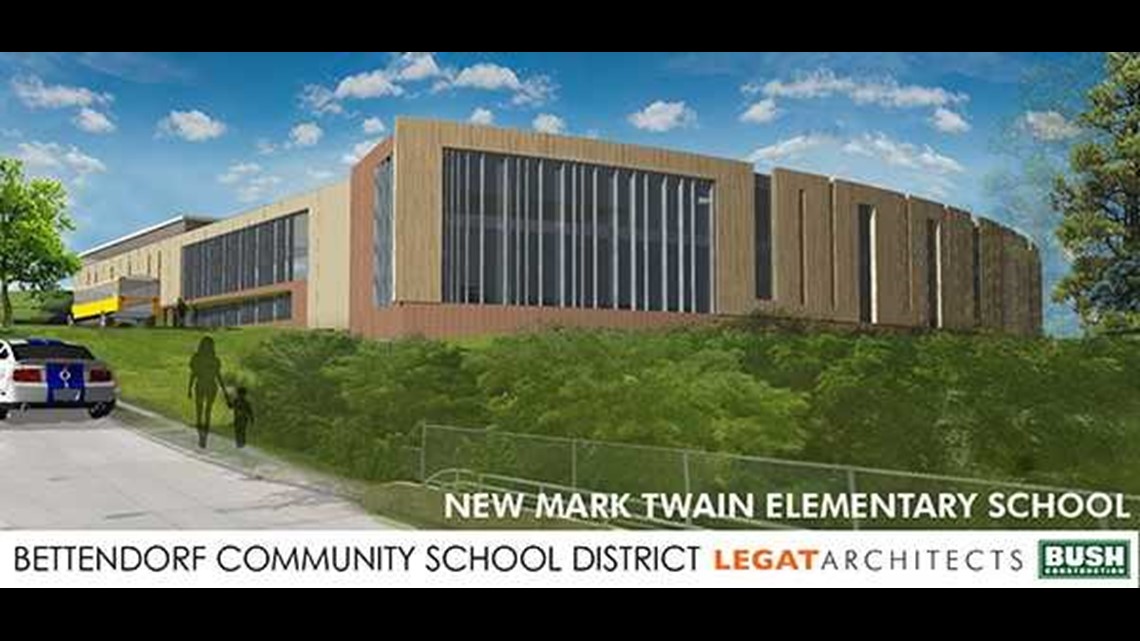 The Bettendorf Board of Education stated in a press release:
"In March 2018, the Bettendorf Board of Education approved a 6-year facility plan that included building a new 3-section school at Mark Twain Elementary. The current facility is a 2-section building serving prekindergarten through 5th-grade students. The new school will be home to Mark Twain and Thomas Jefferson elementary students, approximately 450 students."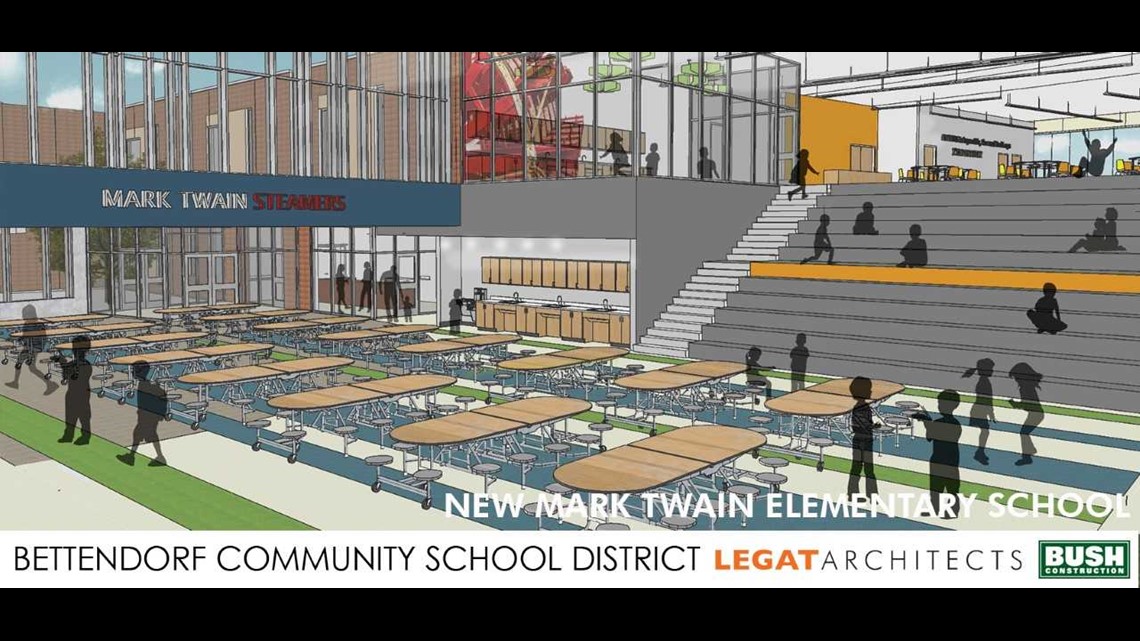 The release states that the new school design incorporates 21st-century learning concepts into more traditional school design including learning pods between classrooms provide space for collaborative opportunities and small group instruction.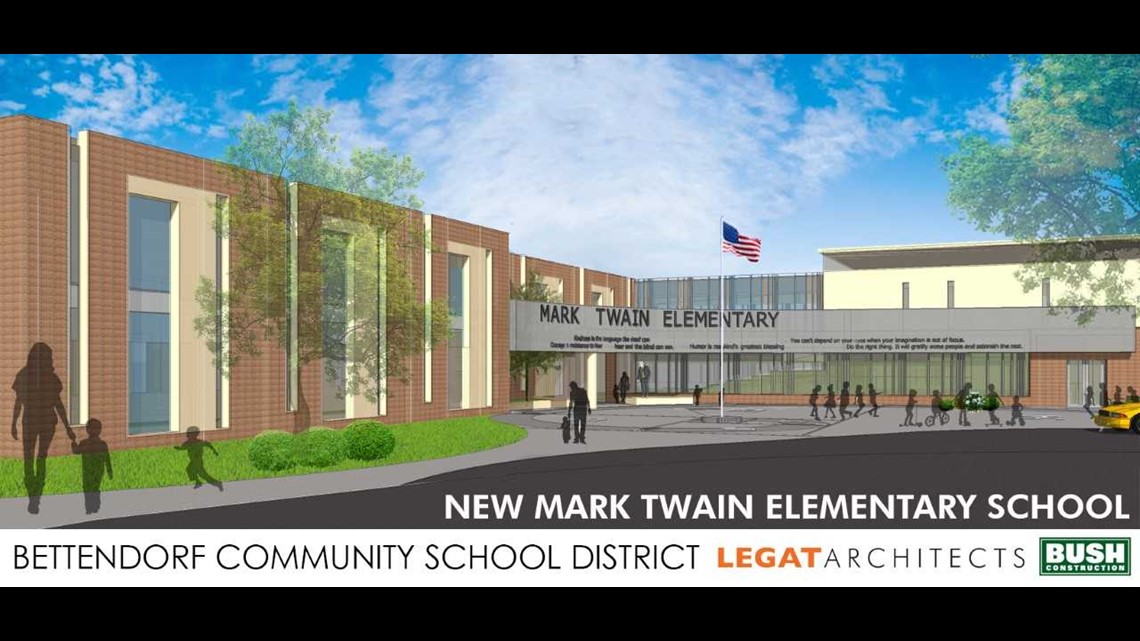 The project is estimated to cost $16.5 million. The building architect is Legat Architects, construction management by Bush Construction. The anticipated completion of the new school is November 2019.